From fitness trackers to tellies, it's time to get gadgeting
I'm a huge fan of technology and am always excited to see new products coming to market, especially with so many wearable tech and connected home devices being launched at the moment.
This Christmas there are a number of great gadgets in retail now available to buy for you or the family. It's always a great opportunity to upgrade on your gadgets and take advantage of the advances in speed, functionality and integration with your busy lifestyle.
So here's my Top 10:
The latest product from the Canadian manufacturer boasts an impressive 265 PPI (pixels per inch) which beats rival product Kindle Paperweight (212 PPI), providing a much clearer, larger paper-like screen, though it's a little heavier than the Kindle. Perhaps its most useful feature is that it's waterproof, meaning people who would like to use their eReader by the pool or in the bath can finally relax and enjoy their reading anywhere, anytime.
2.      Fitness tracker: Epson Runsense and Pulsense
A new addition to the wearables market, Runsense and Pulsense offer a complete wearable package for the first time. Runsense is aimed at runners and includes an inbuilt GPS system to track performance and offer accurate real-time data on screen. Runsense is a serious product for fitness enthusiasts, while Pulsense is useful for anyone looking to improve their fitness and track their general health.
The Runsense monitors your individual technique to help improve performance, and has a huge battery life of 30 hours with GPS activated.
Pulsense is an activity monitor, rather than a dedicated running tracker. The Pulsense tracks heart rate and movement to calculate calories burned throughout the day and monitors everyday activity (including sleep patterns) to give users an accurate picture of their fitness to enable improvements where needed. The Pulsense is one of the first activity trackers to include an inbuilt heart rate monitor, adding a vital feature to the wearables market.
Hive is a simple-to-use device which enables cost-conscious consumers to have full control over their heating. By being able to remotely control heating from anywhere with an internet connection or 3G, people can save up to £150/year on their heating bills by only having the heating on when it's needed, rather than on a fixed schedule. The price even includes set-up of the device, so factoring in potential savings, there's few reasons not to invest in one this Christmas.
4.      Family tech: Samsung WW9000 10kg ecobubble Touchscreen Washing Machine
The Samsung WW9000 ecobubble is a top of the range washing machine, and you get an awful lot of washing machine for the money. Growing families with a lot of washing will benefit from a number of time- and money-saving features.
Its touchscreen removes the complicated array of buttons you find on some washing machines and its customisable settings can be set as favourites, meaning you can start a wash within seconds of loading the drum. It even detects how heavy the load is and adds the right level of detergent to each wash. It also works with Samsung phones to keep track of how a wash cycle is progressing and can be remotely started and stopped.
Other features include Samsung's ecobubble technology which dissolves detergent at lower temperatures, removes dirt more effectively and enables quicker washing. It's also a very quiet device. Its intelligence, convenience and design make it a great gift-to-self for parents of large families.
5.      Smartphone: Apple iPhone 6 Plus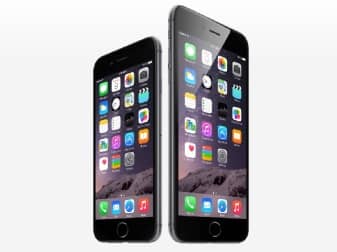 It's hard to leave out Apple's newest iPhone design in a list of best gadgets this Christmas. The sleek new design with a crisp display far exceeds what the competition can offer. IPS Retina HD technology is the cutting edge of phone design. The quality of the display is as good as a MacBook Pro. The display is also less saturated than other similar phones, producing deeper, darker colours and sharper text.
The battery life is also excellent, especially given its size, and can easily be used for a full day without the need to recharge. Ultimately, it's the best iPhone to date, and finally gives Apple users a choice when it comes to handset size – something Android users have been boasting about for years.
The new Aspire Switch 10 is a hybrid between tablet and laptop, with a detachable screen for those who want web browsing and word processing on the go. Battery life is fairly impressive for a hybrid device, as it can last around six hours streaming HD films. The magnetic hinge which connects the tablet and keyboard is high quality. Buyers can choose between a 32GB and 64GB model, however it also has a micro SD card slot and an optional 500GB hard drive in the keyboard, meaning there's more than enough storage space for films and photos.
It comes with Windows 8.1 and is an affordable proposition for those who prefer tablets, find laptops too cumbersome, but require a laptop's functionality from time to time.
The Magimix juicer is a versatile addition to a kitchen, functioning as a juice extractor, coulis maker, citrus press, and smoothie maker. It pours right into the glass making preparation easier.
Unlike some juicers it can effectively juice soft fruits like bananas and turn cooked vegetables into a jus or puree. It can take large pieces of fruit through an extra-large feedtube, minimising the time it takes to juice larger fruits such as grapefruit.
The 400 watt motor is covered by a 20-year guarantee and all removable parts are dishwasher safe and protected by a three-year guarantee. Cleaning is made easier by a shaped spatula for easy pulp removal. It also comes with a recipe book to get you started on vegetable purees and healthy smoothie ideas.
Chromecast is an incredible device which lets you wirelessly 'cast' (stream) content from your laptop or mobile onto your TV screen via HDMI. It can stream video via apps, including Netflix and YouTube, but can also stream an open Chrome browser from your laptop or phone, meaning any content on the internet can be enjoyed on your TV screen without the need for an unsightly cable.
Essentially it turns any TV into a Smart TV, and for such a low price, that's a bargain.
9.      Audio: Pure Jongo T4 Wireless Speaker
Brilliant quality speaker, but real quality is in the wireless features – can stream music from many devices over Bluetooth or
Wi-Fi and play music anywhere in the house.
Combine multiple speakers together to use as a hifi system, or keep speakers in different rooms of the house to stream music from a single device to each speaker.
Can use any streaming service with the speakers – Spotify works perfectly, and can even use iPlayer to watch shows on your phone whilst playing sound through the Jongo. Can even control volume from phone just using the normal volume control buttons.
Seamless streaming make the Jongo T4 a step in the right direction for wireless speakers and music streaming in the home.
10.  TV: Samsung 65" Series 7 HU7200 Smart UHD LED TV
This 65" Samsung TV is arguably the most innovative in the market in terms of the features it offers. It might be the most expensive item on the list, but Samsung has developed it to be future proof, as it can update to be compatible with future upgrades to UHD quality.
The Smart UHD TV is wide-angled and curved to enable optimum viewing with a wider picture and clearer images. It also up-scales non-UHD sourced video content to near UHD-level quality, even converting DVDs to an almost ultra high definition level.
Other features include the ability to switch between screens with ease, for example to pause a film and browse the web to find out more information on an actor before switching back. It also has voice-activated browsing which means users can quickly find out whether it's going to rain by asking their TV.
As a Samsung it also boasts Samsung connectivity to stream content from a Samsung tablet or smartphone.
It's arguably the most immersive TV on the market – if you love movie watching and want a real quality experience, then this is the perfect choice.
Dan Todaro is the MD of field marketing agency Gekko
Have you got two mins to tell us how we can improve LondonlovesBusiness.com for you? Take our super-quick survey. Thanks!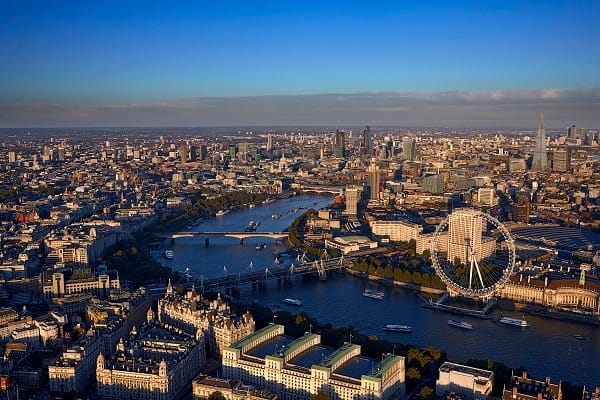 What are the management books of the year?
Is Dry January worth it? This study has the answer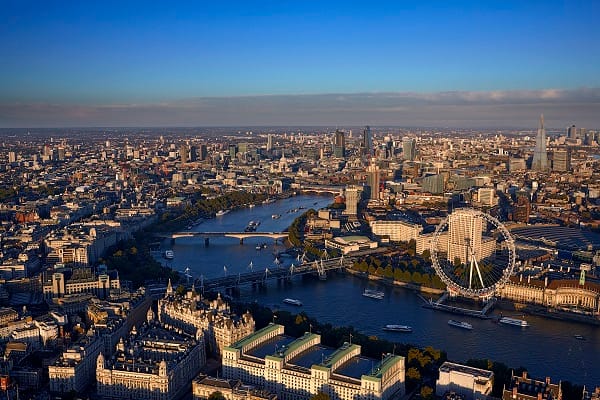 Sorry John Lewis, Sainsbury's just won Christmas with this emotional advert
Monty the Moneyspinner: John Lewis capitalises on its Christmas ad campaign with novelty penguin gifts