Check out our new series in association with the UK Domain
This article is part of our advice series developed in association with the UK Domain, who help UK businesses and individuals achieve more online.
You might be heading the greatest business in the world with the best products at the best price. But to reach and grow your customer base, a great website with a powerful search engine optimisation (SEO) strategy is crucial.
SEO is the marketing tactic of improving the visibility of a website in a search engine's unpaid results. If a search engine can't see you, you're missing out on a fantastic marketing opportunity – the higher and more frequently your site appears in search results, the more traffic it will earn.
In simple terms, for those of you who don't know, SEO is what makes your business pop up higher in search engine results (such as Google) for potential customers.
Here are some vital tips, from the UK Domain, that you need to consider when developing a strong SEO strategy.
 Data helps us make smart SEO decisions
In SEO it is important to work with real data to guide your decisions, rather than rely on guesses. Data such as how many people have visited your site, what they looked at, what topics are popular and technical issues to fix helps you to better understand your customers and build an effective SEO strategy.
Technical SEO helps us with the bits our visitors can't see
To make sure your site can rank high in customer searches, you need to ensure that search engines can crawl through and understand your pages. Search engines are smart (and getting smarter all the time), but still need guidance to help them find relevant information. That's why technical SEO is fundamental. Knowing your site's structure, which pages are indexed and what problems there are crawling your site, are topics all site owners should be in control of.
Be mobile-friendly
When looking at SEO, you should consider your users' experience. Increasingly consumers are accessing information on the move and mobile versions of a site are becoming the most important for search engines – sites that are not mobile-friendly will therefore struggle to rank high when searches are done on mobile devices. Similarly, we all know the frustration of a slow-loading website, – both Google and Bing take site speed into consideration when ranking sites in search results, so a slow loading site will perform poorly in their rankings.
Use your audience's language
Keyword research is one of the most valuable exercises you can undertake in SEO. It enables you to understand what your customers are searching for, offering a fascinating mix of audience insight and market demand.  It helps you to learn which parts of your industry are most popular and what your audience wants.
Content is king
If you dive into SEO, one cliché you will hear is 'content is king!' While the idea of creating great content is often mentioned, that doesn't make it less true – building helpful and attractive content is the key to SEO success. To deliver great content you need to understand the intent of the consumer – what they are looking to learn, buy, or understand.  
To read the rest of these tips, download your free guide to 'Getting started with SEO', or visit the UK Domain for more hints, tips and tools to help you grow your business online.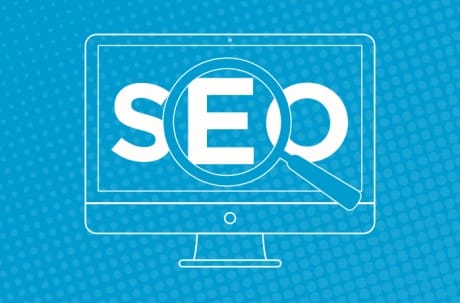 Source: theUKdomain