As the number of fraudulent cases involving personalised vehicle registrations continues to rise, experts have issued a stark warning to motorists against engaging in buying and selling activities on social media platforms.
Motorists who list their UK private plates for sale on social media risk falling victim to these scams, and potentially losing hundreds or even thousands of pounds.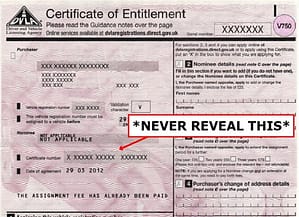 Plates4Less (part of VRM Swansea) has unveiled a useful guide to help safeguard motorists from falling prey to unscrupulous scams.
The company has identified the top three fraudulent schemes currently plaguing the personalised registration market, shedding light on the tactics employed by scammers.
The three primary scams to watch out for are:
An unsuspecting buyer posts a wanted advert for a specific registration plate. A scammer swoops in with an enticing offer, and the transaction is conducted privately. Tragically, the buyer never receives the plate, and ends up losing their hard-earned money.
A fraudster posing as a genuine buyer convinces sellers to relinquish their certificate of ownership before any funds change hands. However, once they obtain the certificate, the scammer disappears, leaving the seller high and dry.
A scammer fraudulently lists a registration plate for sale that they do not legally own, often using another person's entitlement copy as their own proof of ownership, leading unsuspecting buyers into a trap.
Plates4Less, a reputable establishment based in Swansea, specialises in facilitating the buying and selling of private number plates across the UK and Northern Ireland.
Antony Clark, the Marketing Manager of Plates4Less, expressed concern over the increasing prevalence of these scams. He advised: "We are hearing about cases similar to these all the time and they seem to be on the rise. Buyers must triple check that the seller is the legal owner of the registration mark before they part with any money.
"We would advise that they try to conduct the sale in person, if possible. If the price seems too good to be true, it probably is," he said.
The surge in scam cases can be attributed in part to changes in government procedures, allowing individuals with a valid certificate number to instantly assign a registration mark to their vehicle. This shift has inadvertently exposed innocent private plate owners to potential fraud, as certificate images or hacked email accounts become tools for scammers.
Many victims of private number plate theft only discover the crime when attempting to use their registration mark, finding it already assigned to another vehicle.
To counteract these risks, Plates4Less has issued a set of safeguarding tips for private plate owners:
Never share certificate images online.
Safeguard physical documents, and verify their location and validity every six months.
Regularly check for unauthorised access to online DVLA accounts storing plate details.
Opt for reputable businesses when selling or valuing a number plate, and assess their credibility through third-party reviews.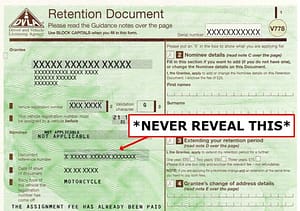 Antony Clark reiterated the safety benefits of buying private plates from a trusted source: "For the safety of both parties, we recommend using a trusted, and fully registered intermediary like Plates4Less, for a secure transfer of funds and goods. We offer a safe and enjoyable experience for buyers and sellers alike. Everyone knows where they stand and they know they are going to get what they are paying for at the right price."