This article appears in partnership with British Library
Starting your own chocolate business is something many of us only dream about. Amelia Rope is one woman who has immersed herself in the chocolate industry and has come up with new and innovative flavours to tantalise our taste buds. But how does one become a chocolatier or even begin to make the dream of owning a chocolate business a reality? Amelia is a current participant on the Business & IP Centre Innovating for Growth Programme and we had the chance to ask her some of our questions.
Q. Hi Amelia, where did the idea come from to start your own business?
I have always wanted to have my own business from a young age.  Looking back I think I always wanted freedom and independence from anyone controlling me financially. During my 20's and early 30's I was a PA for small businesses, large corporates, hospitals and doctors surgeries.  I qualified as a massage therapist, studied nutrition, herbal medicine and qualified as an aromatherapist and my last 'proper' job before starting my business was as a Practice Manager. It took some time to finally get where I am now – I founded Amelia Rope Chocolate in September 2007 and now my chocolates are sold in hotels and department stores across the UK, in the US, Dubai and Malaysia.
I appeared on Masterchef twice – I am definitely not a chef but it gave me the courage to contemplate life amongst food. Also having a life-coach helped me believe in myself, and encouraged me to take a risk which helped me convert from a Practice Manager to a chocolatier. Another key turning point was when a well-known food editor flippantly said I could be the next Juliette Binoche (I don't think they had any idea I would take it literally!) and when my chocolate diamond geezer Patrick Reeves, who believed in me so much, put in a commission for 1,000 chocolate bars to get me kick-started. I was then lucky enough to meet Ewan Venters (then Director of Food Halls, Selfridges) who spotted my first two bars and stocked them in Selfridges.
Q. Tell us about what makes Amelia Rope Chocolate so unique
I believe small businesses are unique in that they allow the personality of the business owner to shine through in their products, and this allows them to really make their mark in their industry.  Chocolate confectionary is generally a completely crowded market. However, when I entered the premium chocolate bar market there were very few of us – in fact it was not such a flooded market then as it is now as there isn't as much space in this area.  When you look at the brands in this sector you will see each of our own characters/individual stamps coming through. I love splashes of colour, design and have always had a very distinct palate for what I like to eat, loathe and crave.  Put all of these together, and a mind which whirls around with lots of ideas, and I suppose you will get something different!  Some of my recipes are traditional, but the end flavour I believe is different. Perhaps this stems from the way I create my recipes which are as if I was developing an aromatherapy blend.  My love of sea salt influences my flavours and chocolate is such a good medium to carry salt: especially milk and white chocolate.
Q. How did you know there was a market for your premium chocolate bars?
By complete luck! My bespoke products just hit the spot with consumers immediately after a press drop off to most of the national newspapers and magazines.  My business featured in Stella Magazine, and it just rolled on from there.  The chocolate bars were my most effective product to market in the range. I also went to the Business & IP Centre, whenever I had time to learn about trends, markets and begin to think of strategies and I still visit the Centre today when researching markets and developing my business plans.
Q. What hurdles have you had to overcome in your journey so far?
The main hurdle is lack of funding to really propel forward at the pace I want to.  My aim was to crank it up and have an opportunity to sell out within five years.  It is also difficult to achieve a good work/life balance – for so many years I worked every day and for crazy hours.  I found I let go of friends, family and relationships because my business consumed me.  Now I take time off at the weekends (unless it is the busy seasonal times or I am travelling on business), go out at least 2-3 times a week in the evening and go to the gym regularly.  Mentally and physically I feel so much better as a result. I have very high expectations of myself and all the people I work with but each hurdle has been worth overcoming to get where I am today.
Q. How did you first hear about the Innovating for Growth Programme?
On twitter and I immediately went to the website to explore more.  I was amazed when I won a place and it has delivered way beyond my expectations. It has given me a chance to really focus on my business.  For some time I have wanted to strip my business right down to its core, cross-examine it in a critical way and then to put appropriate pieces back together, alongside bringing new facets in such as streamlining my production.  With a team of experts and one-to-one sessions my learning curve has been intense, tough and challenging at times, but I have learnt so much and feel in a much better position with my business than when I started.  Life is about learning and transforming – with Innovating for Growth I have begun to do both and I can't wait to see how much further I grow with the help of the programme to build a good, effective team to support me and my business and grow significantly both in UK and globally.
Q. What tips would you give to any entrepreneurs looking to scale up?
When you set up try and bear in mind that your product may be a hit, which will lead to scaling up.  Have a plan about how your product can do this, the costs involved and how it will work for your brand.  Applying for Innovating for Growth can certainly help anyone on this journey. Be prepared to have a good stash of cash too!
If, like Amelia, you want to scale up apply for Innovating for Growth today.
This article appears in partnership with British Library
Photo credit: Lucy Young
Now read: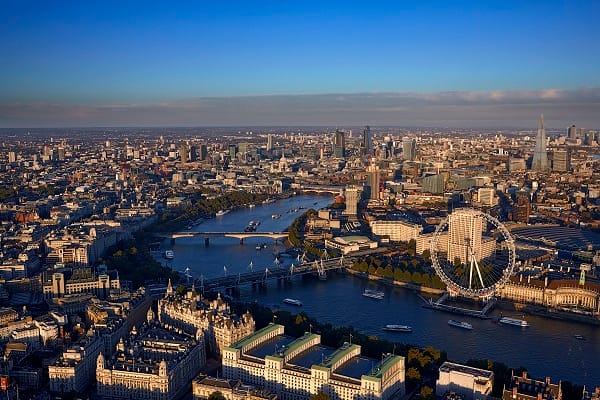 Rags to riches: How Romany Gypsy Alfie Best built a business worth £200m