The Lord Mayor's Dragon Awards are particularly seeking SME entrants
Is your business doing great stuff to help your local community or the wider world?
Have you got a killer corporate volunteering programme or super CSR success? Are you environmentally excellent?
It's time to get recognised for you great work in the social impact space.
The City of London Corporation has opened entries for this year's Lord Mayor's Dragon Awards, the UK's oldest and most distinguished corporate community engagement awards. (They've been running for almost three decades!)
This year, the City of London Corporation is particularly interested in hearing about the corporate community engagement programmes of companies, and with four out of six of last year's winners being SMEs, even the smallest insurance firms should apply.
"We are calling on companies, particularly SMEs to enter this year's Lord Mayor's Dragon Awards and share best practice examples of their own community involvement," said Lord Mayor Alan Yarrow. "We have seen that you don't have to be a certain type of business to win. 
"The only criteria are community projects which make a real difference to both the businesses and communities.  We particularly want to recognize this City's army of volunteers – deploying their unique expertise and skills in order to safeguard and secure the future of charitable organisations."
TO ENTER
Applications for the Dragon Awards 2015 are now open and can be submitted at www.dragonawards.org.uk. The closing date is the 18 May 2015 at 5pm and winners will be announced at the Lord Mayor's Dragon Awards gala at the Mansion House in the City of London on 30 September 2015.
AWARD CATEGORIES:
1/Lord Mayor's Award for Long Standing Achievement
2/ Heart of the City Award for Best New Community Programme
3/ The Future Proofing Charities Award (previously named the Strengthening the Third Sector Award)
4/ The Education and Lifelong Learning Award (previously the Education Award)
5/ Enterprise and Employment Award
6/ Community Partners Award
Check out these case studies from last year's winners…
Hogan Lovells International LLP
Last year, law firm Hogan Lovells International LLP won a Lord Mayor's Dragon Award for its 'Supporting and Empowering Women' programme providing a wide variety of opportunities to disadvantaged women. Yasmin Walijee, International Pro Bono Director at Hogan Lovells discusses what it was about the company's CSR approach which resulted in a Longstanding Achievement Award. They explain more…
Hogan Lovells International LLP is a global law practice providing legal advice to corporations, financial institutions and governments, globally and locally. Our women's support and empowerment programme offers a pro bono service to some of the most isolated and vulnerable women in our community, taking a holistic approach and providing support which empowers them. By engaging with the local community, we can reach the women most in need and address issues that affect them such as sexual and domestic violence and unemployment. Our reach, however, is global as we support female-led social enterprises with much needed pro bono advice. We also offer mentoring programmes to enable younger women to reach their potential.
Our focus on advancing women's rights runs through every strand of our corporate citizenship strategy and its activities form part of the appraisal process for all employees.
Some specific examples of our work include:
·        Providing pro bono legal advice to female social entrepreneurs
·        Providing pro bono help to women who are victims of domestic abuse, sexual violence and human trafficking
·        Supporting socially isolated women at St Luke's Community Centre through volunteering at Job Club, Spanish PC Pals and Food Poverty Project
·        Empowering girls to reach their potential through partnering with Elizabeth Garett Anderson girls' school and developing skills such as debating, public speaking and entrepreneurism
 Some facts and figures about what has been achieved
–         St Luke's Community Centre: 202 volunteers have given 2,399 hours since 2008
–         Elizabeth Garrett Anderson School: 97 volunteers have given 658 hours since 2012
–         Over £1 million worth of free legal advice given to women's rights projects since 2010
–         736 hours of free legal advice to four women-led social enterprises since 2011, leading to investments worth £370,000 and the creation of 27 new jobs
–         £1 million compensation secured for victims of rape, domestic abuse and human trafficking since 2006
–         Over 100 women received pro bono assistance with domestic violence injunctions
The business of CSR
We work closely with local organisations to identify needs which then dictate our business' corporate responsibility initiatives. We then fully equip staff with training to enable them to deliver the help needed and we cover all Disclosure and Barring Service checks. Individuals lead the projects but are supported by, and report to, the Citizenship Panel, which consists of partners and senior managers, and the Board.
There are also many tangible business benefits to this work; the women's programme enhances our own internal diversity policy, which sets global diversity targets, by giving us an acute awareness of discrimination issues facing women, including in the workplace. We work to raise awareness of these issues through activities such as panel discussions featuring senior female partners and pro bono clients, which also enables us to attract new recruits. Finally, employees develop their own skills through our women's programme; for example, lawyers develop expertise in new areas of the law through their pro bono advice.
Chiswick Park Enjoy Work
Enjoy-Work, a property management company based at Chiswick Park, was awarded the Enterprise and Employment Award at the 2014 Lord Mayor's Dragon Awards for its 'Future Focus' project. Gemma McNeilis, Head of Brand at Enjoy Work, discusses their award-winning scheme and how the company's Corporate Social Responsibility work has benefited it as a business…
 "Future Focus is a programme we set up in 2011 with Chiswick School to help 14 – 16 year old students in years 9 and 10 improve their confidence and employability skills. Over the course of the last two years, it has resulted in more than 400 Chiswick students leaving mainstream education with a recognized Level 2 qualification in Work Related Learning.
A commitment to the future workforce
We passionately feel that businesses must take responsibility for the personal and professional development of young people – the workforce of the future. The impetus for Future Focus came from this need to better prepare young people for the workplace and provide more focused information on the wealth of opportunities available to them. From a business point of view, we were also aiming to create volunteering opportunities for our 8,000 onsite employees and increase our collective impact in the local community.
The Future Focus programme was the first long-term scheme we set up to work with entire year groups, with 200 students accessing the programme every year. We included a range of activities including online analysis of pupils' strengths and weaknesses; training to produce a professional letter of application and CV; interview preparation; positive use of body languag
e; and a speed networking event.
Speed Networking at Chiswick Park
Last year, 200 Year 9 Chiswick School students visited Chiswick Park to take part in a Speed Networking Day. We invited our 40+ tenant companies and partners including Aker Solutions, Discovery, Foxtons and Savills to get involved in 'speed networking' with groups of students who had six minutes to find out as much as they could about different jobs with possible roles including TV producer, engineer, graphic designer, policeman and chartered surveyor. Asked what the event taught them about the world of work, students said: "never give up on your dream", "work can be really pressurised", "learn from your mistakes", "be prepared to do a lot of problem solving" and "working hard will make you successful".
Elizabeth Lawrence, the school's careers advisor says: "The students gained so much from this event. It is tempting for a Year 9 student to only envisage working in a role that they come across in their everyday life or in a job that someone does in their family. Speed networking opens the students' eyes to so many other career possibilities."
Work placements & apprenticeships
We also offer work placements via Industry Insight Days, as well as apprenticeships to students who have been through our scheme. An engineering partner offered a four-year paid apprenticeship and worked closely with the school to identify engaged and interested students. It developed a series of training sessions and six students were selected for tests and interviews. Head teacher Tony Ryan commented; "The Future Focus programme gives students a vision for their future, clarifies responsibilities associated with business, opens their eyes to quality job opportunities and helps them realise that achieving goals takes commitment."
There are benefits to the business too. We help maintain Chiswick Park's reputation; it strengthens our standing in the local community (and that of our tenant companies) and it builds-up new skills and experience within our own team. It has also been a good source of recruitment and staff retention, falling in line with our tenants' corporate responsibility goals. By supporting and nurturing the workforce of the future, we also know we will see long-term benefits for ourselves and our tenant companies."
The Lord Mayor's Dragon Awards
The Lord Mayor's Dragon Awards recognises contributions made by London businesses in sharing skills and expertise with charities and community groups -bringing lasting and positive impact on London communities. The awards, which are run by the City of London Corporation, are the UK's oldest Corporate Social Responsibility Awards (27th year) and attract a high calibre of applications from companies and public bodies throughout Greater London.
Gemma explains more about the business benefits of the programme…
What are the business benefits of Future Focus?
The benefits to the business are predominantly reputational. Setting up the scheme also helped Enjoy Work to meet their CSR targets.
In terms of individuals, this has led to the development of leadership skills, mentoring skills and encouraging employees to really do something outside of their normal business life. As the business is all about encouraging employees to enjoy work it is important for them to practice what they preach and the Future Focus scheme has allowed them to do this. The programme has also raised company morale.
In a survey of 8000 guests (tenants) 70% agreed that our CSR programmes add value to their working life
Why was Future Focus implemented in the first place?
Enjoy Work have worked with Chiswick School for a number of years on small scale projects. Following a brain storming session between the headteacher of Chiswick Park and Enjoy Work they came up with the idea to work with an entire year. The aim of the business is to encourage people to enjoy work and the Future Focus programme provided a way of linking CSr model with business model.
Why did you target 14-16 year olds?
Enjoy Work wanted to go to a younger age group than most work experience programmes. The aim of the programme was to build confidence and soft skills at an earlier age. The idea was to give them time to prepare for the world of work so they can better benefit from work experience.
What relevance does this have for your own business aims?
This comes back to the business model. The programme helps to train work force of the future and so provides sustainability.
Where did the idea for Future Focus come from? Does someone have a specific responsibility for this? How does this work? How do you manage the scheme internally?
Five years ago, there was a new head at Chiswick Park. Having such a passionate and committed head teacher, who was determined to get pupils into the City.  Enjoy Work wanted students to have access to the scheme. 
In terms of the logistics, the scheme is managed by a dedicated manager with a small team. It is a business model that is entirely replicable given the right partner organisation who is dedicated and willing to provide the time and energy needed for the programme.
What are the challenges you face?
Time and encouraging volunteers to work with young people. People in business haven't necessarily worked with young people. People don't necessarily have the time to volunteer. Try to get round it by bringing students to their site and then it's surrounded by the businesses who are providing the volunteers so they don't have to travel far.
What is the future of the current schemes?  Are you hoping to implement further schemes?
Enjoy Work want to grow the scheme and make sure they stay relevant to companies and to the students. Ideally, Enjoy Work would like to work with more schools if they get the buy in from the companies and their ultimate goal is to create a national scheme.
What advice can you give to other businesses that would like to start up their own CSR scheme?
It is essential to work with the right community partner. When the programme first started there were differences between the Enjoy Work and the school so both organisations have to be prepared to compromise.
LONDON BUSINESS NEWS, TRENDS & INSIGHTS
Debt-burdened Network Rail faces privatisation
As problems bedevil the rail operator, could it be broken up?
The protest where Ed Miliband was shoved and pushed was organised by the Tories
Investigation shows protesters were from the Conservative camp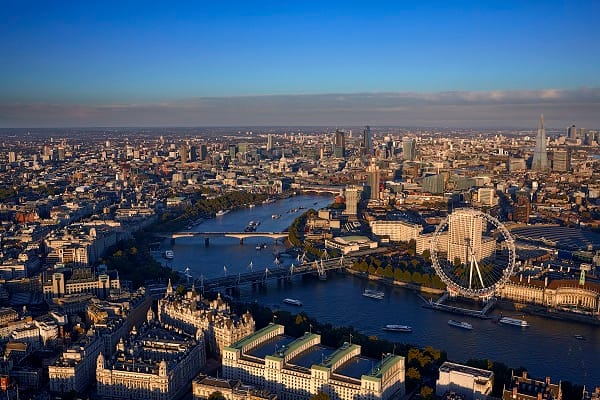 Surge in ad-blocking software spells trouble for publishers
Use of ad-blockers has surged by 70% over the last year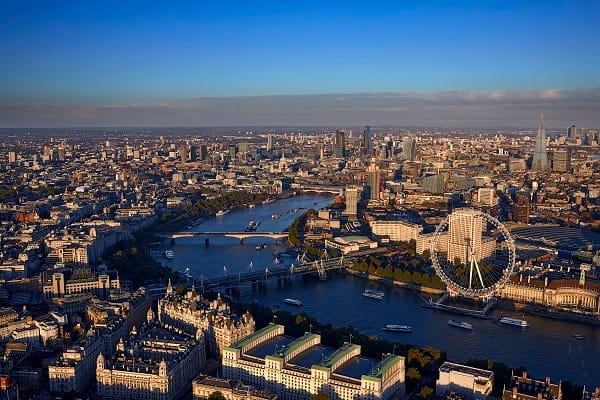 Here's what 8 famous companies looked like before they hit on their killer idea
Which tech company used to be a paper mill? Which voucher site was originally for fundraising?
This is how much Sir Philip Green's family made from selling BHS properties
A couple of weeks back, we learnt that retail billionaire Sir Philip Green had sold BHS for a measly £1.