As India celebrates its 66th Independence Day, we take a look at the entrepreneurs flying the flag for India in London
Lakshmi Mittal
Wealth: £12.7bn
We Indians living abroad love namedropping Lakshmi Mittal in every conversation. He's the head honcho of the world's largest steelmaker ArcelorMittal, the richest Briton and the wealthiest Indian living in London. Although he saw a quarter of his £12.7bn wealth wiped out this year, he didn't budge from the top spot on the Sunday Times Rich List.
The list of his riches is seemingly endless – his house in Kensington Palace Gardens has 12 bedrooms, an indoor pool studded with stones taken from the Taj Mahal quarry, Turkish baths and parking for 20 cars. He owns a 20% stake in West London's Queens Park Rangers football club and is the man behind the £23m ArcelorMittal Orbit in Stratford.
A poster boy for Indian entrepreneurs, he did his bit for his home country by setting up sports charity Mittal Champions Trust to support Indian athletes at the Olympics.
A big fan of the Indian way of celebrations, he hosted one of the most-expensive weddings in history for his daughter Vanisha in 2004 and is known to throw a huge party on Indian festivals Holi and Diwali every year.
Gopi and Srichand Hinduja
Wealth: £8.6bn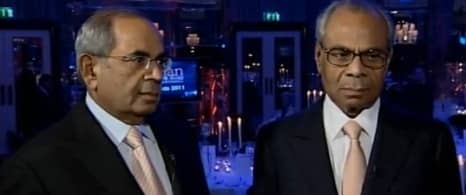 Rich and reclusive brothers Sri and Gopi Hinduja might hold British passports but they remain sons of the Indian soil. The brothers are on the hot seat of the Hinduja Group, a conglomerate spanning oil, defence technology, car manufacturing and banking sector and are estimated to be worth £8.6bn.
Blood is thicker than water for the brothers. They wear identical suits, elder brother Gopi is considered the head of the business and family and they bought four houses next to theirs for their two other brothers, Geneva-based Prakash and Mumbai-based Ashok.Even after 33 years of living in London, the duo has a strong Indian accent.
They are on the panel of judges for the Asian Who's Who Awards and look out for entrepreneurs "tying the Indian and British community together."
Anil Agarwal
Wealth: £2.25bn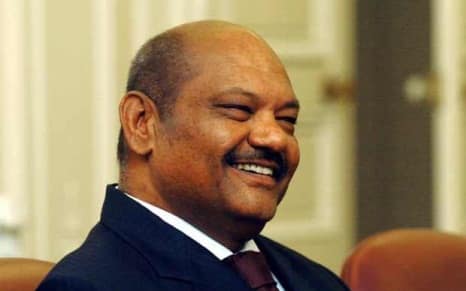 Another Indian highflier who calls London home is metal mogul Anil Agarwal. In 2003, his company Vedanta Resources became the first Indian company to list on the London Stock Exchange. From owning a Bentley to a £30m Mayfair mansion, the costly things in life are dear to Agarwal but he's determined to give back to his home ground.
Agarwal plans to spend 75% of his fortune to build a university in India. Known to have a flaring temper, he calls the shots for his London-headquartered mining and metals empire that spans the UK, India, Australia and Zambia.
Ravi Ruia
Wealth: £2bn
Ravi Ruia, vice-chairman of telecom business Essar Group, is listed on the Sunday Times Rich List for his £2bn fortune. 2012 hasn't been good to him, however, and he's seen his wealth drop by £2.9bn from last year.
His fall in wealth came as a result of him standing down as chairman of Essar Energy, the group's oil and power arm, in December 2011. Ruia had to resign after being embroiled in a 2G scam in India. This resulted in a 75% drop in share price of Essar Energy.
Ajay Kalsi
Wealth: £1.5bn
Another London-based Indian hotshot, Kalsi owns a string of companies in the oil and gas, real estate and commodity trading sectors – among others. It was the AIM float of his energy venture, Indus Gas, which brought him to London in 2008.
Now he divides his time between Delhi and London.
Sri Prakash Lohia
Wealth: £1.27bn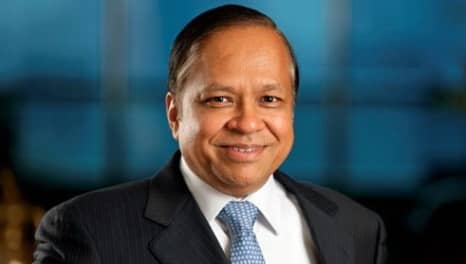 Polyester prince Lohia might be married to Lakshmi Mittal's sister, but that's got nothing do with the £1.27bn wealth pile. He's the chairman of Indorama ventures, the largest polyester and plastic manufacturer in the world. One in three plastic bottles in the world is produced in an Indorama plant. Another global citizen, he's got an Indonesian citizenship and shuttles between his palatial homes in Mayfair and Jakarta.
Surinder Arora
Wealth: £323m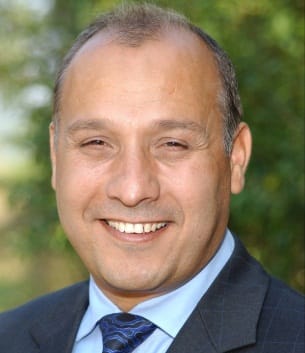 Surinder Arora, owner of Arora hotels, has earned himself a £323m fortune by running a chain of hotels near the airport. He signed up British Airways as his first client in 1993 and hasn't looked back since. An avid golfer, he holds a stake in Wentworth Golf Club.
Tom Singh
Wealth: £270m
Singh features on the Indian Rich List with a £130m fortune but his high street brand New Look is in dire straits. The company made a £55m loss last year and Singh has been at loggerheads with private equity investors Permira and Apax over the restructuring of the business.
Kishore Lulla
Wealth: £267m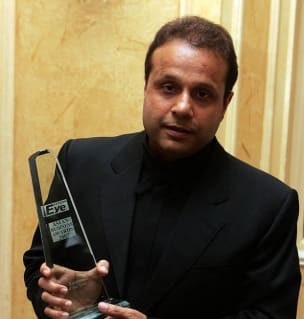 Given London's love affair with Bollywood, there's no other place that Kishore Lulla, founder of Bollywood production company Eros International, would rather be. Lulla floated his company on the London Stock Exchange in 2006 and never left. The Sunday Times Rich List values his wealth at £267m.
Kuljinder Bahia
Wealth: £227m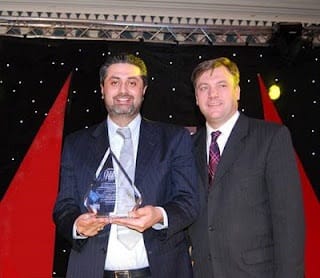 Bahia owns Southall Travel, a popular travel agency among Indians that boasts over 255,000 customers. In 2012, his wealth went up by £43m making him worth £227m. Bahia is known to hold his Indian roots close to his heart. He still goes to the annual London reunion of his Indian school, Bishops Cotton, and recently took over as chairman of the school's reunion association.
Source: The Sunday Times Rich List