Britain celebrated apprenticeships all of this week acknowledging the valuable contributions of apprentices in boosting business growth.
Events were hosted all around London to demonstrate the power of apprenticeships. The events underpinned one key theme that an "Apprenticeship can take you anywhere".
Celebrating apprenticeships at the Shard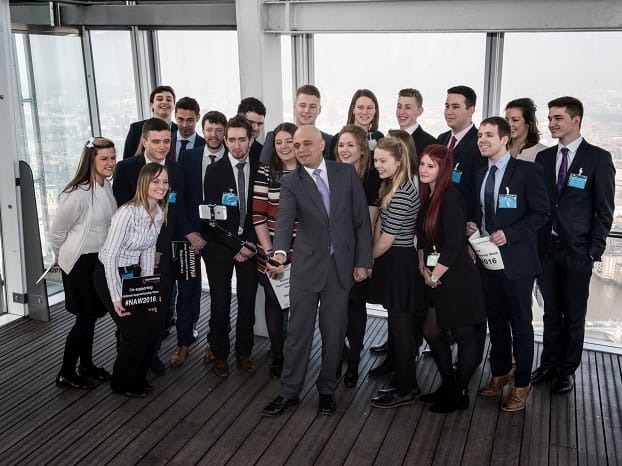 National Apprenticeship Week was launched at the Shard with Business Secretary Sajid Javid encouraging more businesses to employ apprentices.
The event, that took place on Monday 14 March, saw many employers including Starbucks, Prezzo, Fortnum and Mason, Deloitte and Greene King making pledges to employ more apprentices.
Business Secretary Sajid Javid said:
"I hope National Apprenticeship Week will inspire many more businesses across the country to commit to taking on an apprentice. Apprenticeships don't just offer life changing opportunities to our young people, they also deliver for the bottom line. We are committed to three million apprenticeships by 2020 because apprenticeships are good for Britain.
Breakfast at BT Tower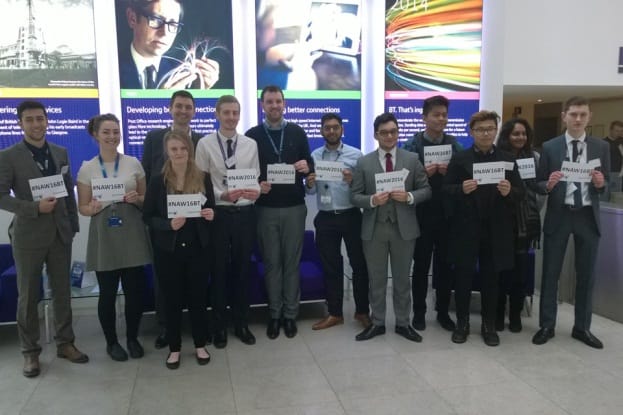 A breakfast event at BT Tower, on Tuesday 15 March, saw apprentices, students, teachers and career advisors share their stories about how apprenticeships boost business growth.
Aspiring apprentices and businesses heard from Nicky Morgan, Secretary of State for Education, who spoke about the positive impact apprenticeships have on individuals' careers.  The event also saw current and former apprentices from a number of key London employers such as Barclays, Cisco, IBM highlight the benefits of apprenticeships.
Licence to Skill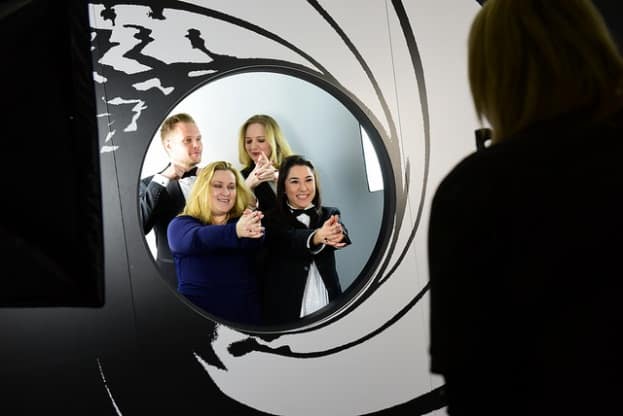 Also in the week, David Cameron's apprenticeships adviser Nadhim Zahawi MP hosted the 'Licence to Skill' event at the London Film Museum. The event was attended by over 200 employers from the creative, digital and technical sectors and guests had a chance to enjoy the museum's Bond in Motion exhibition and have photos taken in Bond style.
National Apprenticeship Service worked closely with UK Trade & Investment, Institute of Practitioners in Advertising amongst others to co-ordinate this prestigious event. Some great presentations were made by Channel 4 apprentices who shared their stories about their apprenticeship journey. 
Other notable guests attending the event to show their support for apprenticeships included London Mayor Boris Johnson's Ambassador for Training and Enterprise Tim Campbell and former World Boxing Association featherweight champion Barry McGuigan.  
Drop-in session at Deloitte
Students and parents got an opportunity to explore the world of apprenticeships at a drop-in session at Deloitte during National Apprenticeship Week.
The event saw the accountant giant demonstrating the value of its Brightstart Business Apprenticeship programme which gives school leavers the opportunity to work with one of the big four professional services firms.  The event proved to guests the true benefits of Higher Apprenticeships and how far they can take individuals. 
What's more? Visitors were taken on tour of Deloitte campuses and students attended sessions where they got a chance to play interactive business games.
Celebrating apprentices in the marine sector
National Apprenticeship Week culminated with an award ceremony celebrating 11 apprentices who passed their Marine Operations Level 2 and are preparing for their Boat Masters license.  The event also highlighted the economic importance of this sector to the London economy and benefits that apprenticeships bring to the industry.
Robin Mortimer, chief executive Port of London Authority, Lord Ahmad, Parliamentary Under Secretary of State for Transport and the CEO of Tideway, Andy Mitchell CBE delivered keynote addresses at this prestigious event.