With the classic 9-to-5 gradually shifting towards, often unpaid over time, and an increasing habit of checking emails outside of contracted hours,it's no surprise that 54% of Brits have had trouble sleeping because of their workload.
But, have you ever stopped and considered whether the stress levels of your job, are worth it?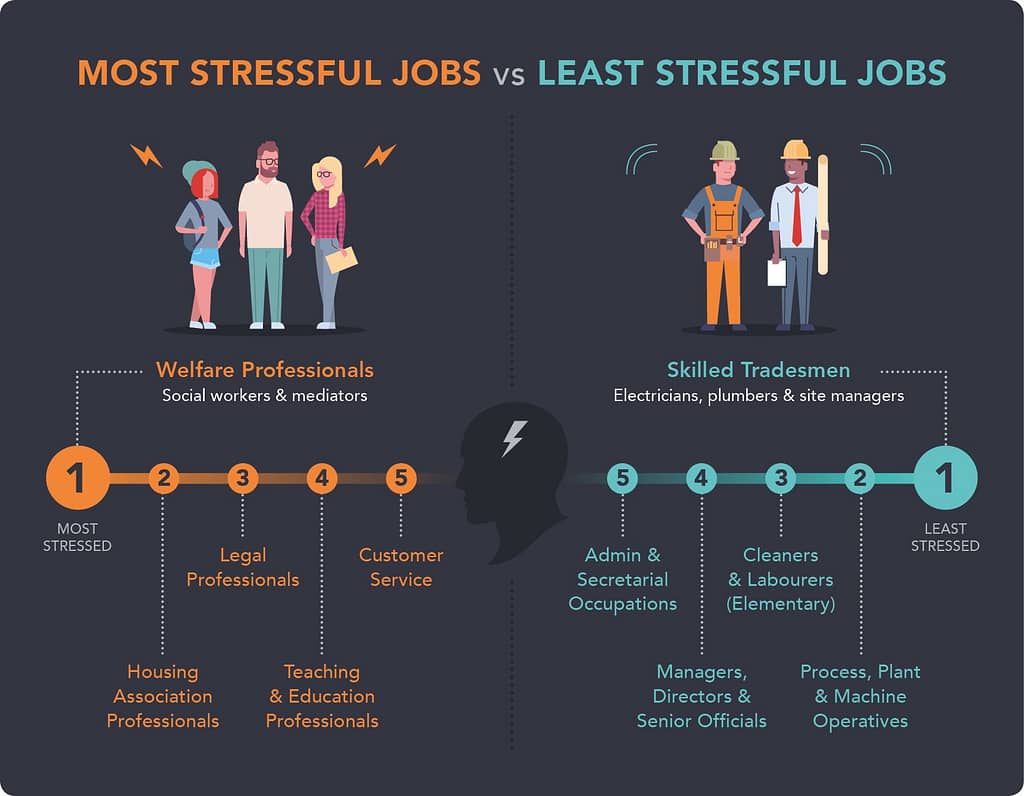 Well, there's good news if you have, leading workwear suppliers, Workwear Giant, have analysed the earnings, stress levels, and overtime obligations of occupations, before creating the ultimate Job Quality Index. The results then revealed the most and least stressful jobs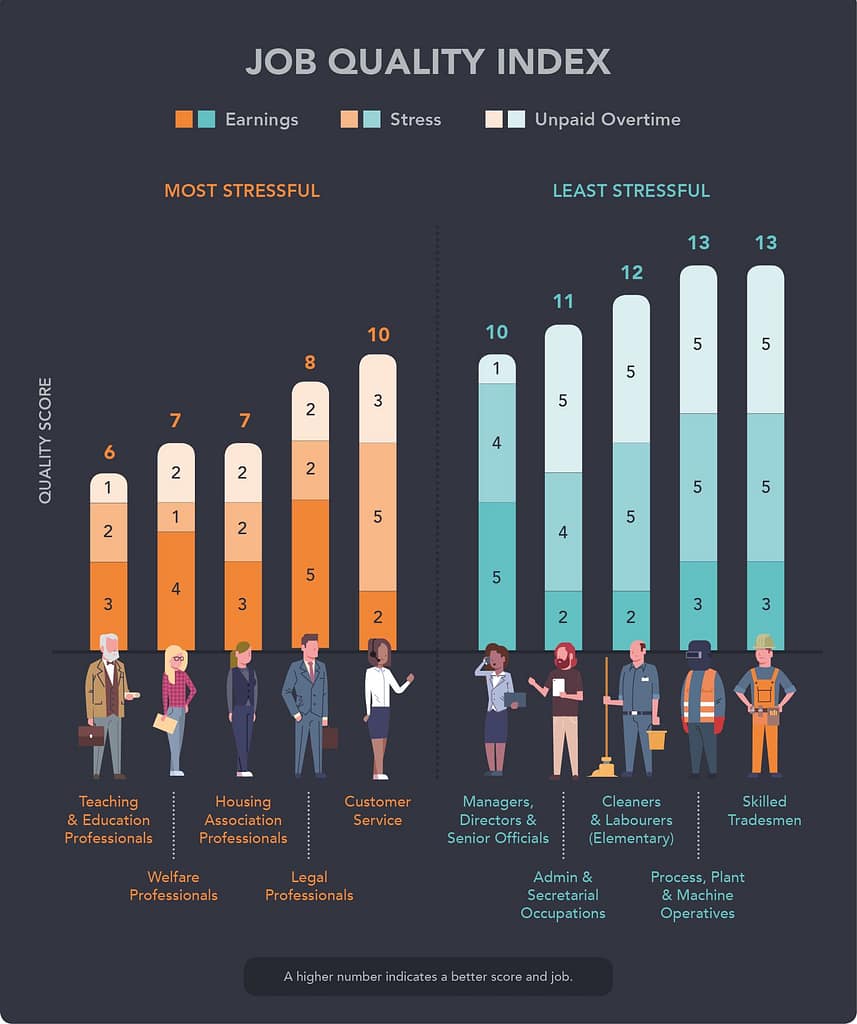 So, how does your job compare to the rest of the UK?
If you are an employer or manager and believe a team member is suffering from stress, it's vital to talk to the employee and find out the cause of their stress. Once you have identified the problem you can then find a solution that can be agreed on.
Most issues can always be solved and there is always help if you need it, such as a GP or talking to a charity like Mind. As well as this you should encourage your team to talk to a manager if they believe they're suffering from stress or becoming mentally unwell.