Ahead of International Women's Day, the Women's SportsNet researcher and sports editor speaks out and talks to Helena Morrissey CBE
Jessica Ennis, Laura Robson, the GB women's hockey team. These women are all high-profile, prime examples of female athletes at the top of their chosen sports and are only a small proportion of the sportswomen that have provided us with so much inspiration recently.
But despite such accomplishments in women's sport over the last few years, there is still a gender disparity in the sporting world. Part of the problem is the lack of commercial investment in female sport.
Women's cycling has taken a huge step towards equality between male and female cyclists, with the introduction of a women's one day race at the Tour de France and the inaugural Women's Tour in Britain. The Women's Tour has a prestigious line-up female riders, including Olympic gold medallists. It has enormous potential to elevate professional female cycling to a platform equal to their male counterparts'.
The Tour is due to visit England for five days in May but the women's event is still yet to attract a major sponsor. Meanwhile the male Team Sky team receives over £10m every year.
The London 2012 Olympics saw the nation fall in love with the likes of Laura Trott and Victoria Pendleton, so why is it that there such a lack of willing sponsors for the women's side of cycling? And this dearth of funding is not exclusive to women's cycling; this is a pandemic hampering the evolution of women's sport.
Only 5% of media coverage is devoted to female sport. Part of the reason for this is that the sport sponsorship market is dominated by investment in male sport (women only receive 0.5% of commercial investment). Without media coverage the sponsors will never follow.
But this issue is beginning to gain acknowledgement- the new format and increased coverage of the Women's Super League football and Sky's sponsorship and coverage of the Netball SuperLeague being prime examples.
Increased coverage and sponsorship could potentially allow for the commercialisation of these female athletes and elevate these role models to a platform that allows their voices to be heard and have greater impact and influence.
Helena Morrissey CBE is the CEO of Newton Investment Management and founder of The 30% Club, a group committed to achieving 30% female representation on FTSE boards by 2015. She is also an advocate for gender equality in sport.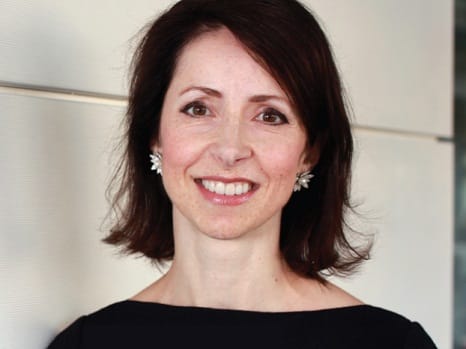 Newton has sponsored the women's boat race since 2011. Next year will see equal billing given to the men's and women's races, with the Newton Women's Boat Race joining the men's race on the Thames Tideway for the first time ever.
Morrissey tells me about her endeavours to enhance the profile of women's sport through commercial investment: "Newton's experience of sponsoring the Women's Boat Race has been incredibly positive and gratifying. It's been so exciting to see the race transformed by the commercial backing and in turn to benefit from universally positive feedback and media coverage."
The sponsorship is a two-way street for the business, too. Morrissey says: "It is also great for our employees and clients, who see we're serious about equality." And in the future? "I'm very hopeful that in 2015, when the women race on the Tideway on the same afternoon and over the same course as the men, it will really inspire young girls to take up rowing.
"I'd love to also see other companies take up the baton and sponsor women's sports and events – the commercial opportunities are compelling."
This is clearly an exciting time to invest in women's sport and give it the recognition it truly warrants. There are many opportunities to watch and get involved with women's sport that pass under the radar.
Women's SportsNet is an online community committed to promoting access to women's sport and sports women. They have launched a number of campaigns around this topic, one of which is a 'showup' campaign- aimed to increase audiences at major women's sport events. Such an event is the upcoming netball match between Surrey Storm and Herts Mavericks on International Women's Day (March 8th) at the Copper Box venue in the Queen Elizabeth Olympic Park.
This type of publicity campaign has the potential to attract the media coverage of elite women's sport, and this, in turn, can entice the sponsors to give female sport the boost it deserves.
Hetty Knox is a researcher for Women's SportsNet, a channel dedicated to increasing the profile of women's sport and getting more women active. She is also sports editor of Epigram, Bristol University's student newspaper. Follow her @hetty_knox.