Fancy buying a rare sports car? Log on to Gumtree.com.
No joke. There are only three Range Rover Sport Lumma CLR-RS conversions in the world and two of them are on sale on Gumtree.com.
The site's motors category lists the cars for sale for £106,994 in black and £98,495 in white.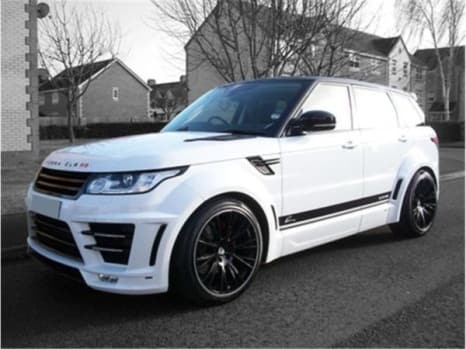 Features of the cars include full ebony leather, spoilers and a rear view camera on the outside.
The inside of the cars have heated memory seats, secrecy glass and a panoramic glass roof.
Alex Falconer, marketing manager at Imperials, the dealer who posted the ad, said: "These are very striking cars and they've created a lot of interest, they've even stopped the passing traffic at our showroom. But we wanted to reach an even wider audience, that's why we've posted the ads on Gumtree. We've had several people interested already and we expect a really quick sale."
Andrew Hooks, director of motors at Gumtree said: "We're one of the biggest car listings sites in the UK so we see all sorts of cars advertised on our site, by private sellers and dealers. We're over the moon to see car sellers choosing Gumtree to advertise luxury car brands as well as the more standard cars you might expect to find."
Now read: