Check out our new series in association with the UK Domain
This article is part of our advice series developed in association with the UK Domain, who help UK businesses and individuals achieve more online.
From your local florist to plumber, every business has a website these days. Why? Because a website is a window to all your existing and potential customers. It's that one place you can talk to your customers and explain what you have to offer.
Think you don't need a website and that it is just a "nice to have" instead of a "need to have", here's why you're wrong.
Heading online where your customers are – Step into a customer's shoes and think about what they do when they need goods and services. One of first things they're likely to do is head over to Google to see what's on offer. If you don't have a website they won't be able to find your business and you'll miss the opportunity of reaching that potential customer.
Keeping up with the competition – Did you know, 58 per cent of UK businesses and 55 per cent of small businesses have zero or very basic digital engagement? That means that you can still steal an advantage on some of your competitors who haven't made the move to the online world yet – and you can catch up to those who have.
Publicising your business – Companies that stick to the old methods of advertising like phone books, newspapers, and magazines are finding that they are getting fewer and fewer customers per pound spent these days. That's because customers simply aren't turning to those publications anymore to get information. Instead they are doing web searches using search engines like Google, Bing, and Yahoo!, and finding companies that have websites. If your business doesn't show up in those results, would‐be customers searching online have no idea you even exist.
Assembling your online presence – At a minimum, a business's online presence should consist of the following components:
A website with its own domain name
Email addresses that use the same domain name
A social media presence
Developing brand recognition – A website is an ideal way to showcase a company's strengths and build its image. You want visitors to see your business as competent, professional, high‐quality, and dependable, and all those qualities can shine through in a website much more brightly than in a tiny print advertisement. In many cases, the more information you can provide to prospective customers on your website, the better.
Growing revenue with web sales – Selling your products and services online can also open up a significant new revenue stream for your company. You can reach customers who otherwise wouldn't buy from you, because of geography, shop hours or any number of other inconveniences that may otherwise stand in their way. Even if you don't sell directly from your website, being online provides some great opportunities to reach new customers, even for those with smaller budgets.                 
To know more, download our free guide to growing your business online, or visit the UK Domain for more hints, tips and tools to help you grow your business online.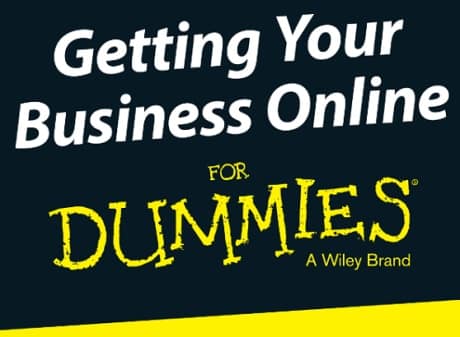 Source: the UK Domain