Recently, the massively popular cryptocurrency Ethereum has developed an intelligent solution to reduce its energy consumption drastically. Currently, just one transaction uses as much electricity as powering a home for a whole month. This new update would take seconds for a single transaction and use only microwatts of electricity.
This move is not only environmentally friendly but also will make the use of Ethereum more sustainable in the long run. The platform will likely see an increase in transaction volume as well as an increase in price. The combination will make it more desirable to Bitcoin and other protocols.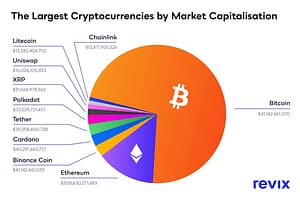 (Image source: TechCentral)
Currently, Ethereum is the no. 2 cryptocurrency worldwide behind Bitcoin. In the past year, it has exploded in value, with investors buying up Ether like a digital gold rush. Although this surge in prices has slowed down after a peak in January earlier this year, the blockchain-based project still remains strong and profitable for those who hold on to it.
How can Ethereum and other crypto go green?
Being a distributed ledger, the blockchain technology that underpins cryptocurrencies is costly to run. The main reason for this is the fact that every miner needs to have a complete blockchain in order to validate new transactions.
For example, when you trade on an exchange, your transaction is verified by miners in order to show up on your account. These miners must then download and analyse all previous transactions within that specific coin's history. This process has been compared to mining with a shovel in a gold rush: it's slow and cumbersome with little results.
Another issue is the way these blockchains are designed: they require proof of work (POW) or proof of stake (POS). This means that the way for a transaction to be added to the ledger is through miners solving a mathematical puzzle and using energy to do so.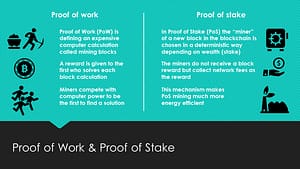 (Image Source: Medium)
In order to verify each block, both POW and POS require a miner to fill it with transactions. Once the block is full, it is then added to the chain. The more transactions there are in a single block, the more work required from miners to fill it. This leads to more energy being used by all parties involved in order for these transactions to be validated and settled on time.
Ethereum is one of the few cryptocurrencies that has decided to go green by changing its validation algorithms. The project is using proof of stake as the primary validation method that will drastically reduce its energy usage. This method eliminates the problem of time and speed: miners won't need to download the entire chain as they do now. Instead, they only need a small portion of it which will be stored in the blockchain's memory. This will further increase efficiency and decrease costs associated with mining.
How does Ethereum plan to reduce electricity costs?
The new Ethereum blockchain is set to be shaped in such a way that it accepts verification from anyone in the world who is willing to do so. In return for this, the miners will be rewarded with Ether on the platform's proof of stake consensus. These rewards will be given out proportional to how much a miner stakes on the network.
Ethereum plans to transform its mining algorithm from a POW one into a POS one. Once that is completed, miners will only need to verify transactions rather than solve complex mathematical puzzles to add them to the blockchain. This new system will also allow "those with lower electricity costs" – mainly those in areas where electricity is more expensive – to run miners and become validators.
At the moment, Ethereum has around 500 miners – an insignificant number compared to the thousands of Bitcoin miners who are already doing their own validation. However, this will change as the blockchain goes green. However, POS algorithms have proved less stable than POW ones in the past. In fact, only 32% of POS networks prove safe and secure. This technology can be transmitted to other industries that require similar types of attention. The AR wearables market is booming, this includes smart glasses giving consumers the ability to see better, and using intelligent technology like this will help to increase their uptake in the market, giving them the footing and foundations they need to excel. 
The way Ethereum plans to go green is very ambitious, but that does not mean it is impossible to do so. The project has recently been able to gain a foothold among developers and users as a result of its recent hard fork.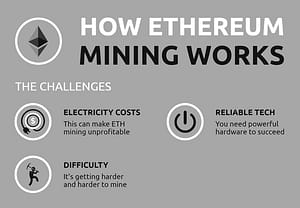 (Image Source: Currency.com)
Ethereum's price is currently at around $250 per ETH, which is just 50 cents less than its all-time high. There is a long way to go before it reaches the values of Bitcoin or even Ripple (XRP) – which recently broke through the $1 mark for the first time. Although Ethereum has a long way to go, its team recently announced that they would be rolling out an update in 2017 called Serenity.
This new platform will bring drastic changes to what Ethereum is today with its unique system of smart contracts and distributed applications that run on the blockchain. Ethereum may become the world's first live proof that blockchains can have real-life value and usefulness in our everyday lives with this new rollout.
Why is going green so important for future tech?
Aside from solving electricity problems, green technologies are a great way to eliminate the unnecessary carbon footprint left by human activities. This will allow both the planet and humankind itself to have a better future where we can coexist in harmony with nature. If this is indeed possible, then those involved in creating and implementing these new technologies can be seen as real heroes with enormous impacts for years to come. 
There's no doubt that going green is the right thing to do for our future. The development of blockchain technology could be a significant step forward if we decide to change it for the better, rather than leaving it as a tool to make more money and cause more damage.
The above information does not constitute any form of advice or recommendation by London Loves Business and is not intended to be relied upon by users in making (or refraining from making) any investment decisions. Appropriate independent advice should be obtained before making any such decision.