Our male-about-ale Pete Brown condemns the scaremongering press reports about alcohol
So the media have finally cottoned on to the fact that binge drinking is declining, not increasing as they have been telling us for years. The strangest part of the coverage of new research by Cardiff University linking a drop in violent crime to declining binge drinking is that the press reporting the story treat it as news: whatever link there is between binge drinking and alcohol consumption, both have been in long term decline for a decade. It's just that no one wanted to admit that, until now.
Could this mark a sea change in the way out media covers the issue of alcohol abuse? I hope so. Because this week's story notwithstanding, we are still not being told the truth.
An even more significant story about alcohol's impact on society broke in January, and as far as a thorough Google search can tell, it hasn't been picked up by any major news outlet.
Public Health England have finally released their updated method of calculating alcohol related harm, and the new data shows the scale of the problem has been significantly over-estimated.
It's a complicated system: every time someone is admitted to hospital, you are given a primary diagnosis and up to nineteen secondary diagnoses. Each of these can be made up of fractions. For example, you might be admitted with an injury from a fall, but you might also have diabetes. The diabetes might have had something to do with your fall, so it's counted as a secondary diagnosis. Because alcohol misuse does contribute to a wide variety of ailments, a fraction of your diabetes might be blamed on alcohol. All those fractions are then added up to give a total number of 'alcohol attributable' hospital admissions. 
Not as straightforward as it looks, is it? In addition, there are huge discrepancies between different health bodies and different professionals as to how those fractions are calculated. (I've written before about examples such as a (sober) barman's injuries are 'alcohol related' because of where he works, whether he has been drinking or not.)
This is why the new method of calculation focuses on the primary diagnosis, with a limited number of secondary diagnoses, has been introduced.  
Under the new methodology alcohol's contribution to some conditions, such as oesophageal cancer, has increased. But data for 2010/11 shows that while the old system shows a total of 1.1 million admissions that are wholly or partially alcohol related, under the new system the total is 914,000 – a fall of around 22%. The shock doubling of alcohol related hospital admissions now comes in at a much more modest 40% increase.
The data clearly shows that Britain has a drink problem – neither I not anyone else in the drinks industry has ever tried to claim otherwise. But now, official data proves what we have been saying for years: firstly, that the scale of the problem is overstated. Secondly, by many measures (including the equally unreported recent finding that our national average alcohol consumption is at its lowest rate for 20 years) the scale of the problem is getting better, not worse. While the number of alcohol related hospital admissions still shows an increase, 68% of these are partially rather than wholly attributable to alcohol. And 58% are in people aged over 55. The average daily alcohol consumption among the over-65s is lower than for any other age group, which would seem to confirm the common sense assumption that these admissions relate more to a lifetime of drinking rather than current trends.
But the most fascinating thing I learned reading this report is that the difference between gross and net is also calculated. As well as there being hospital admissions that are totally or partially due to alcohol, the level of admissions prevented by the consumption of alcohol is also estimated.
Obviously, this has never been mentioned in any scaremongering press report or commentary by anti-alcohol groups. But all those anecdotal stories about how moderate alcohol consumption can have a positive effect on health add up to a significant benefit to society.
These effects of alcohol consumption are referred to as 'protective', in relation to those that are 'harmful'. In 2010, a total of 21,162 deaths were attributable to harmful alcohol consumption. But calculating using the same methodology, 6,885 deaths were prevented by the consumption of alcohol, meaning the net figure of alcohol-related deaths is 14,277 – 33% lower than the gross figure.
The main causes of alcohol-related death are alcoholic liver disease, and colorectal and oesophagal cancer. Against this, the 'apparent cardioprotective effects of alcohol consumption' are thought to have had a significant positive effect in reducing heart disease.
Moving on to the number of alcohol related hospital admissions, the beneficial effects of alcohol consumption are estimated to have kept 101,444 people out of hospital. This further reduces the net figure for alcohol related hospital admissions to 813,485 – 11% lower than the gross figure, and 26% lower than the 1.1 million figure that was still being used by the national press and other anti-alcohol activists months after the new data was released.
It is of course easy to point out that the harmful effects of alcohol still far outweigh the protective. Of course, alcohol abuse means that strictly in terms of deaths and hospital admissions, the net effect of alcohol is harmful. (Though I would argue that the picture changes dramatically if you look at the overall societal effect rather than merely the burden on the health service.) As any bookkeeper knows, you can only form an accurate picture by looking at positives and negatives. The health of any balance sheet always comes down to the net rather than the gross. Those who analyse and publicize these stats only look at one side of the balance sheet. Look at both, and the picture is not quite as bad.
Either way, the health authorities' own data now shows that the scale of Britain's drink problem has been significantly overstated.
I won't hold my breath waiting for clarifications and corrections to appear from the Daily Mail and Alcohol Concern. If I did, I would surely end up in hospital. And given the circumstances, even though I haven't had a drink this week, I'm still worried my admission would be judged as 'alcohol related'.
Pete Brown is the author of the newly published Shakespeare's Local, an amusing romp through six centuries of history through the George Inn near London Bridge, watering hole to Chaucer, Dickens and the Swan of Avon. It is currently Radio 4's book of the week.Pete is also celebrating being crowned Beer Writer of the Year for a second time.
Follow us @LondonlovesBiz and try our free newsletter

Now read: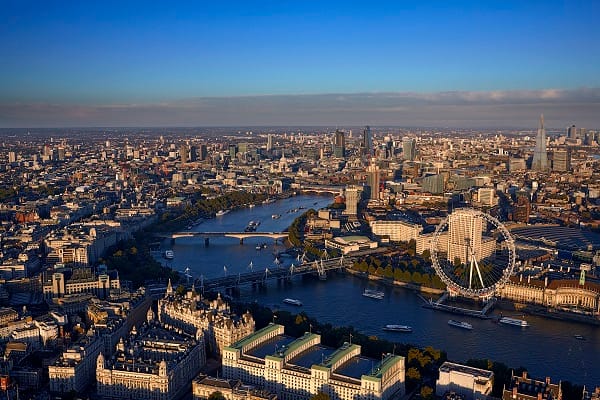 SECURING BRITAIN'S GROWTH: By Richard Branson, Boris Johnson, Martha Lane Fox, Kelly Hoppen & more business champions