A Ukrainian commander from the 36th Separate Marine Brigade who are fiercely fighting in the last stronghold of Mariupol has said "this could be our last message."
Major Serhiy Volyna who is in the port city of Mariupol has said forces at the Azovstal steel plant "will not lay down our weapons" as fighting against Russian forces continues.
Read more on Russia-Ukraine war:
Major Volyna told the Washington Post that his soldiers will continue "to conduct combat operations and to complete our military tasks as long as we receive them."
The commander also asked world leaders to help secure the safety of people leaving the besieged city of Mariupol.
The Major said in a video on Facebook, "The enemy is outnumbering us 10 to one," said as he and many others are sheltering at the besieged Azovstal factory where they are pinned down by Russian fighters.
Major Serhiy Volyna of the 36th Separate Marine Brigade, whose soldiers have been holding out in the Azovstal Iron and Steel Works against a Russian force that vastly outnumbers them, tells The Post he will not surrender. https://t.co/DW48aDGvag

— The Washington Post (@washingtonpost) April 20, 2022
"We appeal and plead to all world leaders to help us," Volyna said in the video. "We ask them to use the procedure of extraction and take us to the territory of a third-party state."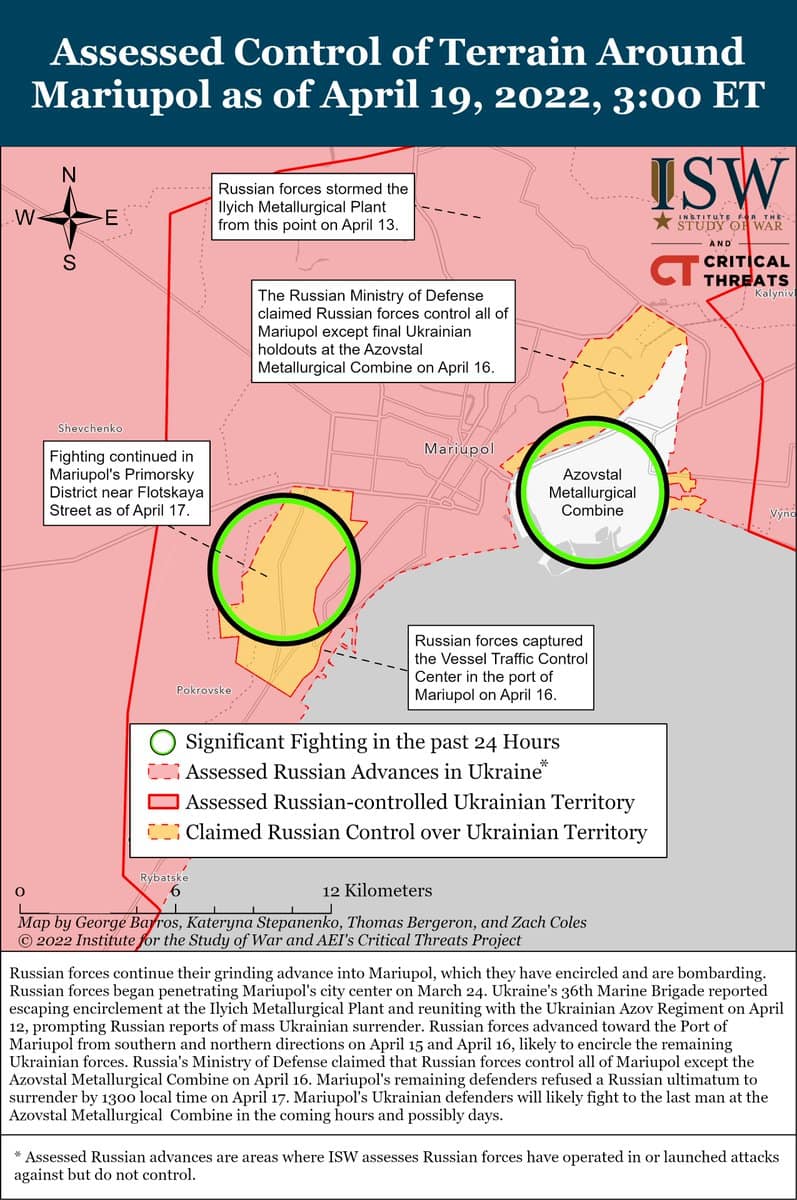 He added, "This is our address to the world. This could be our last message.
"We might only have a few days or even hours remaining.
"Enemy forces are 10 times bigger than ours. They have control over the air, artillery, on-ground, tanks and vehicle superiority.
"We're defending one object, the plant where Mariupol military garrison and civilians caught up by the war are located.
"We're addressing the world leaders to help us. We're asking to use the extraction procedure on us, and take us to the territory of a third country.
"I am Serhiy Volyna, Commander of the 36th Separate Marine Brigade…addressing to you from the besieged Mariupol." Ukrainian forces holding out in Mariupol make a last-ditch plea for heavy weapons from the West to keep the strategic city from falling to Russia. via FB/Volyna pic.twitter.com/9M11PDjTtC

— Christopher Miller (@ChristopherJM) April 18, 2022
"Mariupol military garrison has more than 500 wounded soldiers, and hundreds of civilians, including women and children.
"We're asking to provide us safety on the third country territory."
Russia has once again given the remaining troops at the steel plant an ultimatum to surrender and have offered a ceasefire, this will most likely be rejected by the Ukrainian Marines.