Universities in UK have swiftly taken many of the top spots in world rankings for education. You can now find dozens of academic institutions in every education-related list, including the ones for top business schools around the world.
UK is currently one of the nations in the world that have amazing opportunities for those who want to study entrepreneurship. If you're interested in pursuing this particular discipline, we have the top five academic institutions where you can find the best entrepreneurship programs. From learning how to start a new successful business to finding the most persuasive topics, these programs have plenty to offer to those who enroll in them.
1.  University of Cambridge
The University of Cambridge has such high impact on the economy of the UK, it has been concluded that it would take 150,000 jobs to replace its impact in case it doesn't exist. What does this mean? It means that Cambridge University is one of the highest ranked teaching and research universities on an international level.
If you choose to enroll in Cambridge's program, you'll sure enjoy to learn about the number of Nobel Prizes their students have received. Believe it or not, the Cambridge University has received more prizes than any other university in the world, and you can continuously find their entrepreneurs listed in the 'Sunday Times Rich List'.
https://www.pexels.com/photo/standing-woman-beside-two-men-in-front-of-laptop-computer-1268471/
Entrepreneurs who studied at Cambridge are considered the most accomplished and rich graduates in the field. So, if you're thinking of opening your business, this is definitely a school to consider.
2.  University of Birmingham
You probably know already that the University of Birmingham is voted one of the best universities in UK. But, did you know that they have one of the best entrepreneurship programs, too? The University has enormous global reach and provides plenty of opportunities for research funding. Moreover, their spin-out companies number is constantly growing, providing you with a unique opportunity to become a successful entrepreneur once you graduate here.
3.  Imperial College
The Imperial College in the UK is one of the top institutions that educate wealthy and successful graduates. It's a science-based college with the biggest concentration of high-impact research of all universities in the country. That being said, their Entrepreneurs' Program is one of the best you can pursue in UK, giving you the option to develop your skills through Master classes, workshops, and seminars.
The best part about this choice is that you don't have to be an actual student to attend the seminars and workshops of their Entrepreneurs' program. If you plan to open your business and succeed in it, you should definitely go for some training that will prepare you for what comes next.
Of course, visiting a course or attending a seminar won't make you an entrepreneur overnight. You'll still need some money to open your business. So, if you need some money, you can use this opportunity to get a part-time job and study at a light course in the same time. If you don't have the time to write your professional qualification documents, you can always use this trusted dissertation writing service and get the best results.
4.  University of Oxford
There's currently no other university that employs more people in Oxfordshire. That's how grand and popular Oxford is. Their high tech jobs growth is now the highest you can find in the UK, while the spin-out companies' number is constantly on the rise. According to research, there's a new spin-out company every second month on average.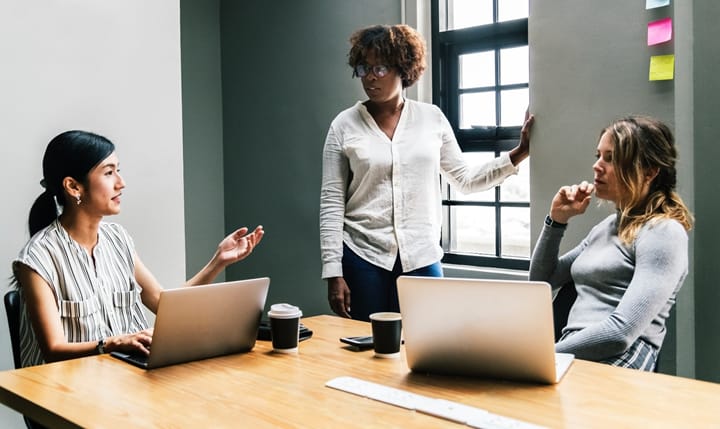 5.  London Business School
The MBA program at London Business School is the highest-rated in the world. Moreover, LBS is ranked one of the best business schools in the entire continent in 2014 by the Financial Times. This makes the institution one of your top choices if you want to become an entrepreneur.
At LBS, you'll get a chance to connect to one of the many companies across a variety of countries they collaborate with. The EMBA-Global Americas and Europe has been specifically created together with the Columbia Business School to help and develop global and successful business leaders. Nowadays, the LBS continues its partnership with the Columbia Business School and the Hong Kong University, with the addition of the EMBA – Global Asia program. This was the very first program in the UK that offers networking and learning opportunities in the three amazing locations: Hong Kong, London, and New York.
Conclusion
Are you ready to become one of the world's greatest and most successful entrepreneurs? This isn't impossible or unlikely to happen for you. With the right training and guidance, you can achieve great things in the world of entrepreneurship. Thankfully, UK has some amazing institutions with great programs that will prepare you for the entrepreneurial world. By enrolling in one of these programs, you are boosting your chances at becoming another wealthy and accomplished entrepreneur in the UK and worldwide.
Author's Bio:
Alvin Franklin is an entrepreneur, marketer, and a business advisor. He holds a PhD in business and is considered to be one of the most established people in his field. As such, Alvin has always impressed people with his amazing work and useful insights, always offering something fresh and helpful to those who are new to the world of business.