Hungry? Try some hybrid cuisine or go hipster at Hoi Polloi. In other big news: brunch, Blacklock and breakfast radishes
David Ridgway, executive head chef at Smart Group, offers some terrific trends, incredible eats and food for thought at we come out of hibernation and embrace springtime…
My top spring food trends
Brunch, brunch everywhere
Breakfast and brunch have become very popular with all manner of restaurants themed around the 'best meal of the day'. Everyone reading this will be aware of the Cereal Killer Café which launched a couple of months ago to a backdrop of frenzied media hype, serving up comforting bowls of familiar favourites and unusual varieties covered in lashings of ice cold milk. The enthusiasm for morning treats doesn't end there with other innovative start-ups such as the Porridge Café offering steaming bowls of oatey goodness.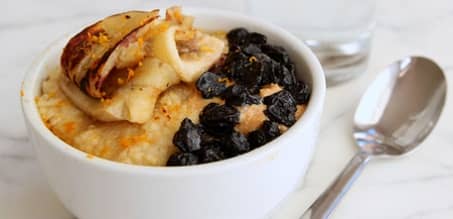 Hybrid cuisine
Not to be mistaken for fusion food, hybrid cuisine is rapidly gaining a foothold in the UK is the pairing of two iconic food items or dishes to create something completely new. Last year the cronut took the gastronomic world by storm, closely followed by the ramen burger and now the London restaurant scene is starting to take notice. Restaurants like the Modern Pantry, Koya and Flesh and Buns are playfully exploiting and changing perceptions of food to create standalone dishes which are not to be missed.
Late-night tasting menus
A new take on a tried concept, the hip and shaking Blood Shot Supper Club is a late night dining experience masterminded by Nuno Mendes (Chiltern Firehouse) and Robin Gill (The Dairy, Clapham). It's a five course tasting menu starting at 1:00am on the last Saturday of each month. It's mainly for chefs, who were the main influence of the scheduling of the pop-ups, but there are a few tables free for those in the know!
Chicken in a basket
Rotisserie chicken to me conjures up the mouth-watering aromas that waft through the markets of France and hypnotic images of poultry turning in rotisserie cabinets. It was only a matter of time before this attractive and tantalising cooking method came over to capture the imagination of chefs up and down the London food scene. Forget the dried-up specimens sweating on the supermarket hot counter and go for some of the real thing. For those looking for a tasty fix then take a trip to Chicken Shop which has various locations across London or for a more refined experience, The Jugged Hare will not disappoint (pictured below).
What we'll be seeing on the menu
>> Raw, organic juices and smoothies
>> Wild garlic now available in farm shops
>> Tenderstem broccoli
>> Beautiful breakfast radishes
The hottest restaurants this spring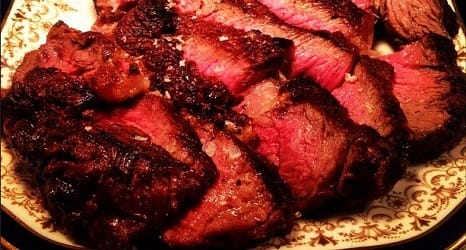 >> Blacklock restaurant: A new, trendy little restaurant in Soho serving chops cooked over charcoal (A: The Basement, 24 Great Windmill St, Soho, London W1D 7LG; @:[email protected])
>> Chicken Liquor: This new opening, formerly Wishbone, in the heart of Brixton is an off-shoot of the famous Meat Liquor. A true Mecca for fans of all things chicken-related (A: Unit 12, Market Row, Brixton Market London SW9 8PR; @: [email protected])
>> Granger and Co: Legendary Aussie chef Bill Granger brings his signature, informal style of cuisine to Clerkenwell (A: 50 Sekforde St, London EC1R; @: [email protected])
>> Hoi Polloi: located in the hip heart of Shoreditch, this cool restaurant is open all day offering breakfasts, brunch, afternoon teas and dinner, all supported by an impressive lists of wines and cocktails (A: Ace hotel Shoreditch, 100 Shoreditch High St London E1 6JQ; @: [email protected])
Ingredients of spring
>> New season lamb
>> Sardines
>> Gooseberries
>> Nectarines
>> Crabs
>> Elderflower
>> Rhubarb
>> Wild garlic
RESTAURANT REVIEWS & EATING OUT IN LONDON