It hardly broke the internet, but this year's Autumn Statement produced some amusing tweets.
From Cameron's maso-sadism to Danny Alexander's drooping head, it's all here:
The sound of people cheering something they do not understand and cannot yet verify.

— Ian Dunt (@IanDunt) December 3, 2014
@Okeating marginally less howling and wailing in The Ring.

— Stu. (@dysondoc) December 3, 2014
Mate, if you're directly in the background while the Chancellor gives his speech, maybe don't check your phone? pic.twitter.com/5WRlZ4P2zh

— Marie Le Grinch (@youngvulgarian) December 3, 2014
Good to see the Lib Dems are keeping busy during the #AutumnStatement. #AS2014pic.twitter.com/oHza7de69j

— Luke Massey (@luke_mas) December 3, 2014
I will never be able to look at M&S the same way ever again. Thanks, Mr Cameron. #masosadism

— The Buddha Smiled (@TheBuddhaSmiled) December 3, 2014
BREAKING: When that new policy on Mars occurred to George Osborne #AS2014 https://t.co/OiyghLcv6X

— Martin Belam (@MartinBelam) December 3, 2014
I think Northern Powerhouse actually sounds like a Manchester nightclub. Big on techno beats and sweat. #AS2014

— Jane Merrick (@janemerrick23) December 3, 2014
We've all been there mate pic.twitter.com/IAFpXrvj13

— Jules Mattsson (@julesmattsson) December 3, 2014
"new theatre in Manchester, The Factory, anyone who is a child of 80s will think this a grt idea". George's 'episode' making sense now #AS14

— Peter Mannion 'MP' (@PeterMannionMP) December 3, 2014
Vince cable on lunch break from Gringots. #AutumnStatement

— Penelope Pendragon (@PenPendragon) December 3, 2014
That #as2014 in brief: everything is awesome, except where it isn't, which must be Abroad's fault. Buy a house. Please please buy a house.

— Gaby Hinsliff (@gabyhinsliff) December 3, 2014
Stop heckling, you stupid bunch of excitable children. It's the sodding #AutumnStatement, not a school trip to Alton Towers

— Greg Jenner (@greg_jenner) December 3, 2014
Air passenger duty to be abolished for children. Smashing news for hungry, wheezing kids living in damp flats in Blackpool #AutumnStatement

— John Bull (@larrymeath) December 3, 2014
Watching Osborne deliver the #AutumnStatement. One can see he's talking but all one can hear is "blah blah blah blah blah" #Whatevs

— Elizabeth Windsor (@Queen_UK) December 3, 2014
Did you spot any funnier ones? Let us know on Facebook or in the comments below.
Have you got two mins to tell us how we can improve LondonlovesBusiness.com for you? Take our super-quick survey. Thanks!
Now read: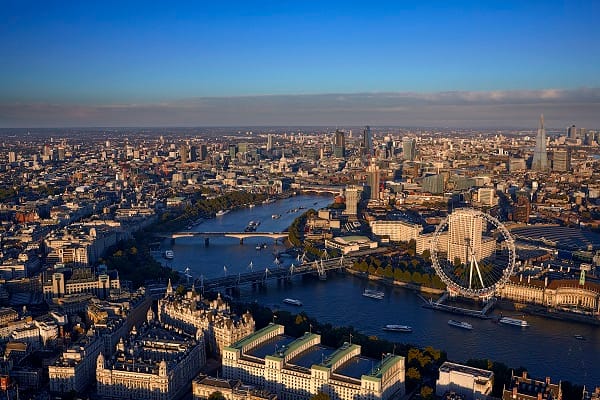 "Joyless and payless" recovery cost UK £116bn says Miliband