There is much disparity between London property prices and the average London wage
London is an expensive city in terms of property, and it is getting harder to get on the property ladder, especially in more exclusive areas. London has an average house price of £617,405 but the average salary is £35,685. It is clear there is some disparity between the cash people have available and what they can afford in London.
As a result, many are looking outwards to nearby towns that have a slower pace of life and lower house prices. Many who are wishing to start a family can afford a three-bedroom home for the same price as a one-bedroom flat in London. Some choose to downsize and use the capital from selling their home in London to buy a smaller home elsewhere and use the remaining disposable income to live on.
In 2018, over three hundred and forty thousand people moved out of London. When looking at where they are going, data shows that many are going to other large cities such as Bristol and Manchester, but the majority choose to resettle in places near to London, including many commuter towns. Almost two-thirds of those arriving in areas such as Thurrock and Dartford came from London.
Below is a commuter town that has proven increasingly attractive in terms of affordability as house prices in London grow every more out of reach.
The appeal of Luton as a commuter town
A combination of good schools, affordable house prices and a short commute into London has propelled Luton into the spotlight. The overall average house price in Luton is £261,124 and have risen by 13% since 2019, indicating affordability with scope for capital growth.
Much regeneration is happening in Luton, including regeneration on the former Vauxhall Motors factory that will include 785 apartments, a gym, a supermarket, restaurants and bars. Not only has there been efforts to improve leisure facilities in the town, but there have also been efforts to improve employment opportunities. One such example is The Luton Airport Enterprise Zone. The Enterprise Zone will consist of three linked sites over 395 acres of land. The total number of jobs created by the Enterprise Zone is expected to exceed 10,000, and this will add to the housing demand in the city as people move close to their place of work.
According to LendInvest's Buy-to-Let annual index, Luton is the fourth best area to invest in the country. Luton offers itself as a viable alternative for those finding themselves priced out of the London housing market. It is also ideal for those who need to travel to Europe frequently as London Luton Airport is the budget airline Easijet's main airport.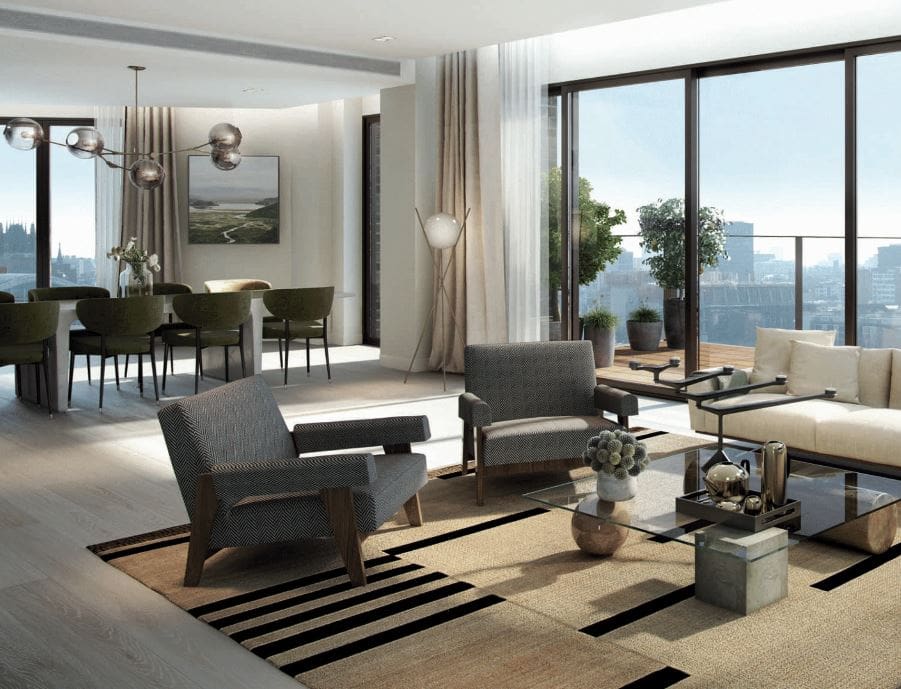 Luton LU1 is a completed buy-to-let investment opportunity consisting of 66 studios, one-and-two-bedroom apartments starting from £139,995. Just a 10% deposit is needed and there is a rental yield of 6% guaranteed for 12 months. The apartments are suitable for people working in the centre of Luton as the development is located on the fringe of the city centre. Being just a ten-minute walk from the station, Luton LU1 is also ideal for those working in London as they can get into the city in as little as 40 minutes.
Commuters can arrive by train to King's Cross from Luton in around 25 to 30 minutes. Although it is not much time at all, those who want to have everything on their doorstep and can afford a little more might want to invest in King's Cross itself. One Touch Property has investments on both ends of the scale, from those who wish to purchase in Luton and anticipate capital growth from the regeneration in the town, to those who wish to want to take advantage of investments in coveted areas that are only predicted to become more popular.
King's Cross: For those with capital wanting to be closer to the action
King's Cross in north London is home to one of the best-connected undergrounds and overground stations and St. Pancras which is the Eurostar terminal. It was earmarked for regeneration and the station area has been refurbished, along with the development of luxury apartments and a boutique shopping area. King's Cross is now one of the most coveted spots in London.
One development that has won numerous accolades is Coal Drops Yard. It won a RIBA architecture award as the judges appreciated the sensitive refurbishment of the original structures and the 'kissing roofs. The development combines retail, commercial and business spaces that have been specially curated to fit in with the overall aesthetic. The name Coal Drops Yard was chosen to pay homage to the gas manufacturing works in the area, and the Gasholder guide frames have been repurposed as event spaces and surround new apartments.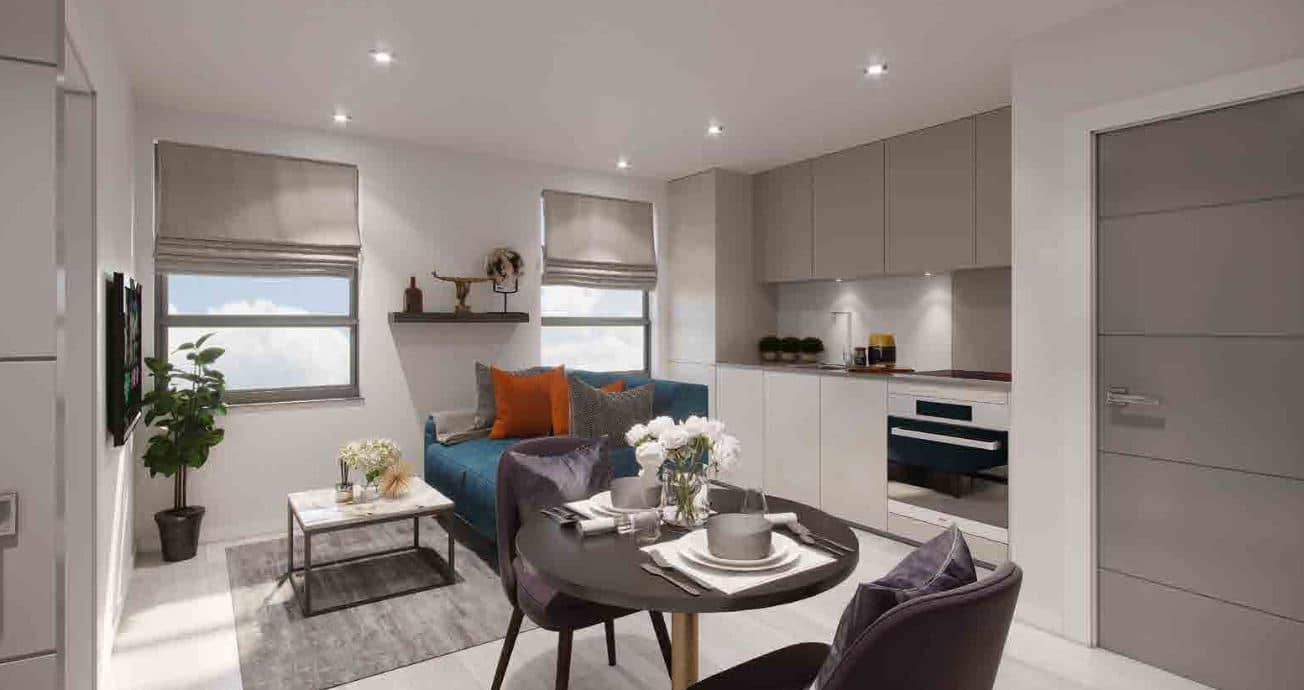 Another London property investment opportunity is in the Plimsoll building, a beautiful complex in King's Cross that overlooks Regent's Canal and Gasholder Park. The Plimsoll development was built during the regeneration of King's Cross and investors can use the increased attractiveness of the area to their advantage.
The opportunity is a 10th floor apartment which boasts spectacular views, two double bedrooms, two modern bathrooms, open plan living area, fully fitted kitchen and balcony. Residents will benefit from the use of a 24-hour concierge, residents' lounge, rooftop conservatory, courtyard garden and fitness suite. The apartment's layout is ideal if it were to be let as a rental property. It boasts two bedrooms and two bathrooms, allowing each occupant maximum privacy and independence.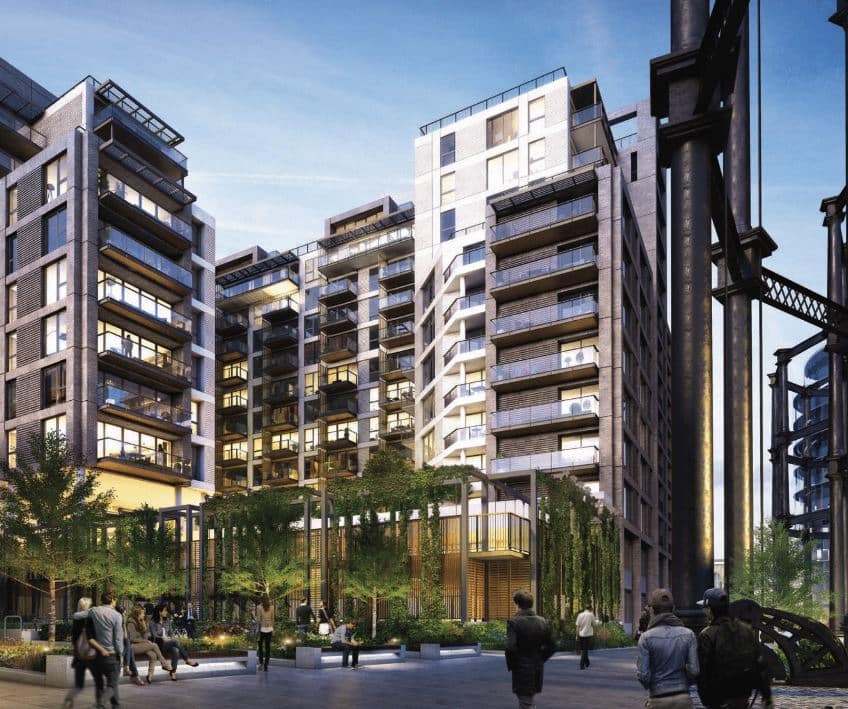 The asking price for the apartment is £1,275,000, which One Touch Investment believes is reasonable. Properties within the building were sold for a similar asking price in 2018 and the area is only becoming more and more sought after. Investors do not have to worry about immediately finding a tenant as the property is already occupied and the tenant intends to stay.
These two opportunities offer different benefits for different types of investors. Those who have less capital may purchase a buy to let investment in a smaller town such as Luton. Those who have more capital and want the prestige of owning property in a coveted area in London may choose the Plimsoll building.
One Touch Property has many types of investments on offer, from buy to let to commercial property such as student and hotel rooms. Each investment class has its own unique appeal.

Contact One Touch today on 020 3709 4275 or by email to receive guidance on what sort of investments would suit you and help you achieve your financial goals.