How would you like to take a dip in a swimming pool in the Thames? Yes, you read that right.
Architects Studio Octopi, Civic Engineers and Jonathan Cook Landscape Architects have designed plans to create a floating 25m pool and plunge pool next to Blackfriars bridge.
The architects claim that the Thames would be clean and ready for leisure use once after Thames Water's proposed supersewer is completed in 2023.
Chris Romer-Lee, co-founder of Studio Octopi, told the London Evening Standard:
"When Bazalgette's sewer was completed, everyone took to the water. When the supersewer is completed, the level of water quality will increase substantially.
"Why can't that open up possibilities for Londoners to get increased access to the waterfront?"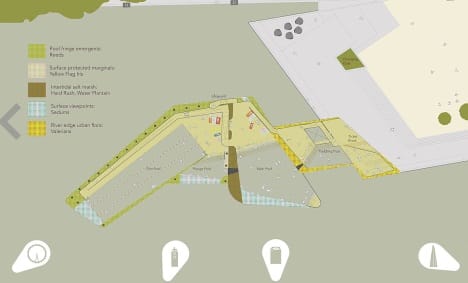 Photo credit: Studio Octopi