And about time too – the World Bank has today released its latest Global Economic Prospects report, which tells us that "five years after the global financial crisis, the world economy is showing signs of bouncing back this year, pulled along by a recovery in high-income economies".
Global GDP is expected to growth to 3.2% this year, up from 2.4% last year. It will go on to expand 3.4% in 2015 and 3.5% in 2016, the report forecasts.
The World Bank reckons that growth in developing countries will increase from 4.8% in 2013 to 5.3% this year.
High-income countries, meanwhile, will grow a slower but still reassuring 2.2% in 2014, significantly up from 1.3% in 2013.
It's worth noting, though, that global growth prospects are "sensitive to the tapering of monetary stimulus in the United States, which began earlier this month, and to the structural shifts taking place in China's economy".
But let's focus on the good news. These three graphs will bring cheer to your Wednesday morning as we welcome in expected growth across the world: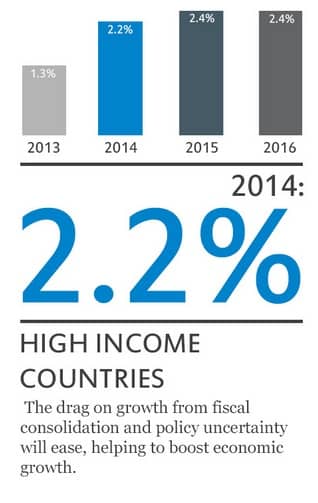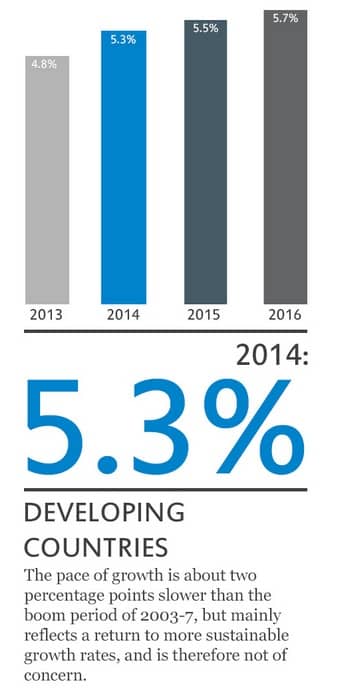 Let me know what you think @LondonlovesBiz and @sophiehobson