The UK iGaming market comes through considerable changes in 2019. Generally, it concerns the regulation of stakes on fixed-odds betting terminals (FOBT). British Parliament tries to bring changes to the gambling industry through the Elections of 2020 as long as it affects the welfare of its citizens.
Since its introduction in 2001, FOBTs have been criticized due to the addiction caused while playing the machines. It has become a national problem, and since 2014 the gambling authority has been looking for solutions. Bookmakers tried to set time and money limits during playing FOBTs, but the resolution was not actually implemented well and was not strictly monitored. Therefore, the UK came with a new set of regulations that had to put everything in order.
In 2017 Department for Digital, Culture, Media and Sport (DCMS) started the discussion of reducing £100 bet limit that led to the final reduction of the maximum stake to £2.
What to expect from the new UK iGaming regulation
The decision taken by the British government has already caused a lot of inconveniences for small businesses. The iGaming industry started feeling a need for a new set of regulations because they were forced to pay more taxes, such as UK tax, POC tax and make withdrawals more convenient for players that are used to affordable methods. Even though it was a huge loss for them every year, it also caused a sharp increase in taxes. Until now, the amount of the stakes was bringing enough revenues for small businesses to cover expenditures. The rules are now affecting everyone and cause revenues and staff losses. Although leaders of the industry deal with paying taxes well, FOBTs reform noticeably staggered their revenues. For example, William Hill predicted £820m loss from FOBT reform.
New regulations
With the UK elections, the gambling industry will take a big turn for sure. The maximum stake was decreased to 2 pounds, reducing the cases when people lose significant amounts of money from these machines that also led to addiction problems. In fact, FOBTs were recognized as the most vulnerable kind of gambling that caused the highest percentage of addicted players, which is 14%. Additionally, the government promotes GamStop, a free, independent self-exclusion scheme, which allows preventing addiction by excluding from gambling. GamStop provides the possibility for every customer to ask a gambling provider to eliminate the one for a set term of time. Only 8% of players claimed self-exclusion since the project started.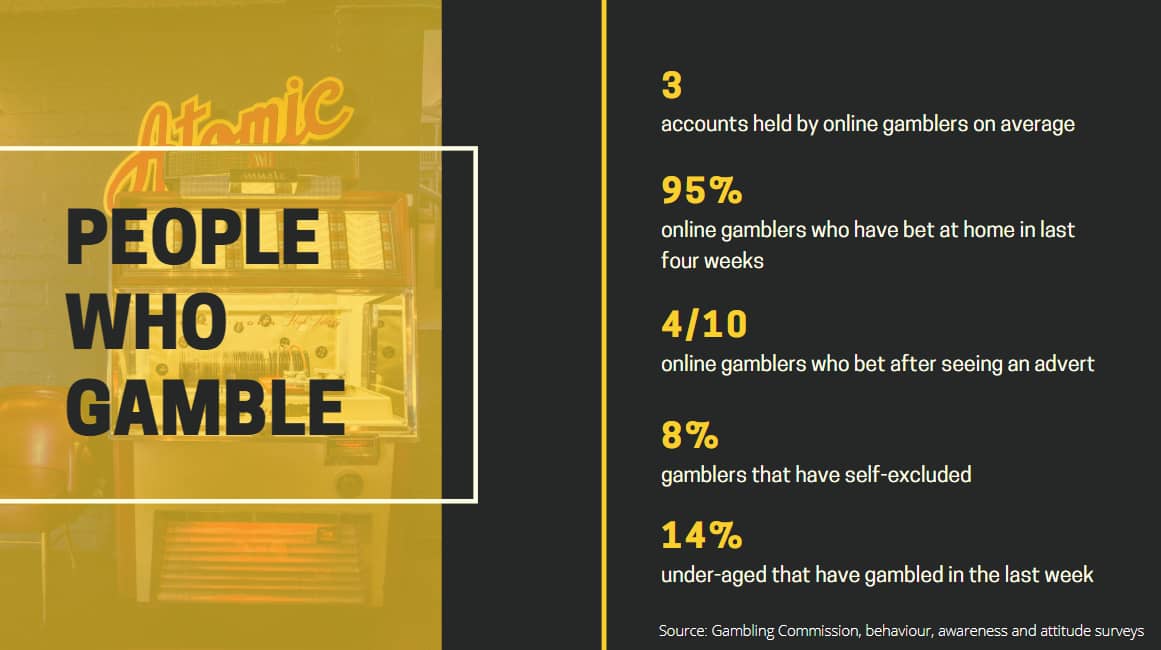 Also, age-restricted rules are to be implemented since the access to gambling sites are not adequately regulated. Customers could pass on verification and continue to deposit and place bets for the first 72 hours. Now, the player can wager after the one verifies the age. According to Gambling Commission research, 14% of underage have gambled in the last week. This update was also caused by the latest scandals on video and online games letting under-aged gamers purchase loot boxes without the need for a parent's agreement. Loot boxes are now about to accept a gambling method that could be restricted. The UK is following other countries' ways so that they can preserve the health of their community.
Moreover, government parties are going to follow the Italian model banning all the businesses from sponsoring sports teams since it affects the relation of football and other games to gambling. The gambling industry had invested £127m on sports gambling advertising in 2016, which is doubling from 2012. Since that more teams had joined sponsorship with gambling companies. Almost 50% of clubs took part in Premier League Shirt Sponsorship during the 2016-2017 season. Eventually, the Labour Party claimed that "Shirt sponsorship sends out a message that football clubs don't take problem gambling among their own fans seriously enough." Source: BBC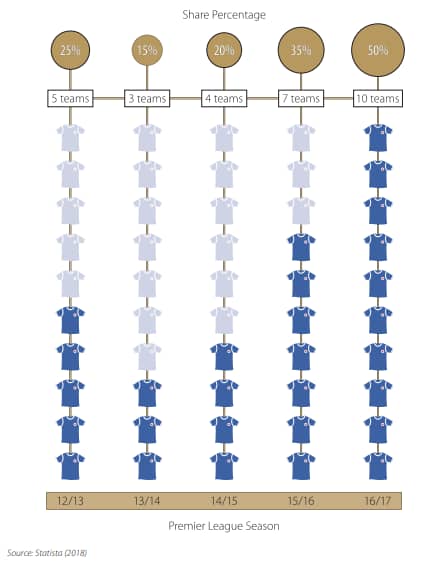 Finally, payment operators will completely ban the usage of credit cards for gambling operations online. In 2019 PayPal became the first who put on strict regulations on online gambling sites and stopped working with them. Mostly, it was made because of accusations of letting people spend lots of money gambling online by supporting gambling sites to make transactions.
Potential consequences
Every company must take risks when starting the activity. What each company has to keep in mind is that each decision will have its consequences. The iGaming industry is already counting how much will cost them further reforms, which include:
Gambling companies will drop in the value of £1.2bn on the stock market. 888 provider is expected to lose 14% of its value, and GVC loses over half a billion in value.
FOBT shut-downs will lead to mass job losses. Major market players, William Hill, Betfred, and GVC, already announced shutting 4,500 high-street shops that will lead to 21,000 job losses. As for the start, a drop in the number of shops on 14% is fast-flowing.
Leading iGaming providers will not be hugely affected by most of the new regulations, but the small ones can be closed due to inactivity or insufficient funds to pay taxes. Start-up slots companies will not be able to enter a highly competitive market.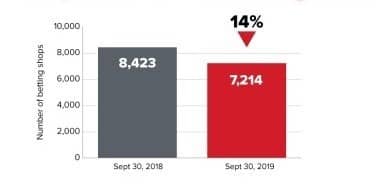 Source: The Racing Post B2B
The UK and other countries unite and share their policies to adopt relevant laws against gambling. If the reform accepted in one country and shows positive results, it will be probably implemented in the next country. Australia, for example, officially banned online casinos in 2017. The government banned gambling sites that haven't received local licenses, gambling sites were not permitted to work from within Australia, and they were also restricted to target players in Australia.
However, the person could apply for an internet gaming license to offer services outside of Australia. Even though these new regulations will make gambling companies another turn, Australians like the other part of the world can legally access the best IGT free slot games to play online.
IGT Company is one of the world's biggest online slots developers with headquarters in Canada, Australia, and South Africa. Thankfully to the company's high-performance rates, the site igtslots.net includes the vast list of mobile free slot machine games for PC, iPhone, iPad, Android that could be easily accessed with no download and no registration.