The Prime Minister Boris Johnson is set to announce a "road map" to bring England out of lockdown and is ready to kick start the economy and get people back to work.
Johnson explained, "I will be setting out a comprehensive plan next week to explain how we can get our economy moving, our children back to school and into childcare, and thirdly how we can travel to work and make life in the workplace safer."
However, University College London (UCL) study found that just two thirds of pavements in the capital are not wide enough for people to stay at the required 2m apart.
UCL's study found that only 36% of pavements in London are at least 3m wide, which is the minimum required for pedestrians to adhere to social distancing measures.
Dr Ashley Dhanani, of The Bartlett School of Architecture at UCL said, "Most streets in London have pavements which are just over 2m wide, this is not enough room for people to pass each other and leave 2m distance between them, especially with obstacles such as bins, trees and lampposts.
"While some may opt to walk in the road, this is not possible for people with pushchairs or with mobility impairments.
"This research shows there is an urgent need to reallocate street space in London so everyone can use streets safely. A lack of space for walking and cycling is also a long-term problem."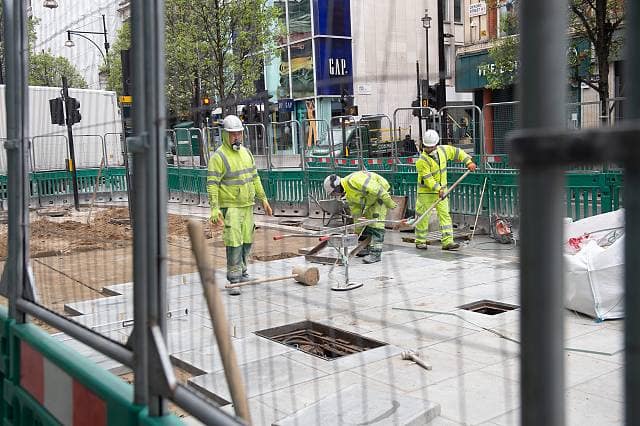 Haringey, Hackney and Sutton councils have started build wider pavements and are using temporary cycle lanes by placing traffic cones in the road.
Three in five (61%) Britons feel uncomfortable using public transport, Tube and buses once lockdown is lifted.