When visualising the lives of celebrities, royals, and the elite, you probably imagine them sipping cocktails in the fanciest bars and spending long weekends on their superyachts with a couple dozen staff members. It's hard to say what these celebrities do with all their time, but many of them do own incredible yachts and spend days, weeks, or months sailing around the world.
Great Britain's own rich and famous have an impressive collection of yachts. Here are some of the most notable:
1. Param Jamuna IV
The Hinduja family, with Prakash Hinduja currently at the head, runs the Hinduja Group, one of the most profitable banking, telecom, media, energy, and tech companies in the world. Prakash is highly wealthy, and he's often seen sailing on the family superyacht, Param Jamuna IV.
This is one of many superyachts that the Hinduja family own, and it's a beauty. It's 48.31m and was built in Italy by Rossinavi. Today's value is estimated to be about £19 million, a hefty price for a yacht. You can compare that price to some of the yachts currently for sale to understand the value.
2. Vava II
There's a lot of intrigue around Vava II, the British superyacht designed by Redman Whitely Dixon and Remi Tessier. It was built by Devonport (now Pendennis Plus), and is registered in George Town, Cayman Islands. We don't know much about the interior, but it's gorgeous on the outside.
Ernesto Bertarelli, a Swiss billionaire, owns the yacht, but he only sails it around the British Cayman Islands. You're likely to see the 96-foot beauty if you ever visit this Caribbean region.
3. Sarafsa
Here's another gorgeous piece of steel and luxury made by Devenport at the time. Andrew Winch was the coveted designer on this 82m, six-deck vessel, and he installed a winter garden dining room, a spa, and a glass-topped atrium. There's also a helipad so that the owner, Prince Fahad bin Sultan bin Abdulaziz Al Saud, can fly in anytime he wants.
Currently, the Sarafsa is up for sale after 70 years in the prince's family. The asking price? A mere £115 million.
4. Norg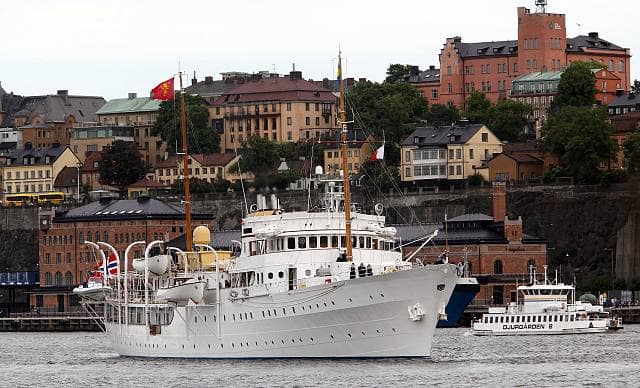 When the Norge was originally commissioned by Sir Thomas Sopwith, it was called Philante. She earned the name Norge after World War II, when she became the royal yacht of Norway.
For many years after its commission, the Norge was a support yacht for the J Class yacht, the Endeavor, which was a racing yacht in the 40s. The Norge has held up very well over the years, a timeless beauty worth millions of dollars.
5. Odessa II
Although Leonard Blatnavik is not a Londoner by blood (born Russian, grew up in America), he has lived in London for many years. He's one of the city's wealthiest residents with a net worth of £13 billion.
He spends a great deal of that time on his yacht, the Odessa II. The impressive 39m yacht, with three decks above water and a helipad, has a luxurious sun deck and has seen the world.
6. Necker Belle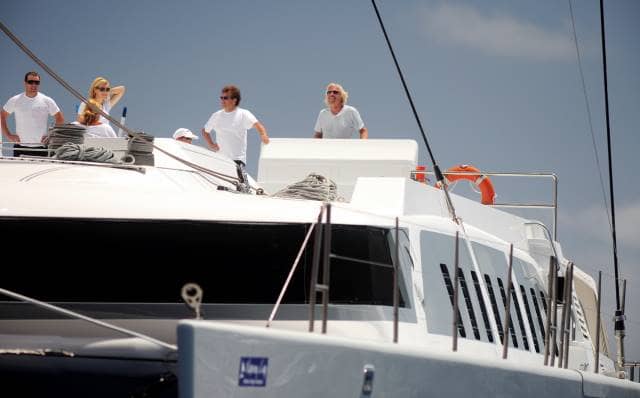 This list would be remiss if it didn't mention one of Britain's most famed, beloved, and richest residents, Sir Richard Branson. His former yacht, the Necker Belle, was a home away from home for him. This gorgeous catamaran isn't quite as big as some of the super yachts on this list, but it still fits 12 guests and meshes well with Branson's very active lifestyle.
The billionaire and his yacht spent a great deal of time along Necker Island, in the British Virgin Islands, a private oasis that Sir. Branson owns. He recently sold it for a slight £3.3 million.
The next time you're near British-owned waters, glance around for one of these incredible yachts owned by some of the most famous people in the world. You'll be amazed at the size and majesty of these vessels!