Three of the eight fire stations that sent engines to the Apollo Theatre last night are set to close in less than three weeks unless a court ruling at midday today blocks the plans.
>> Update 12:10pm: The court has ruled that the plans will go ahead. Story updated below:
Westminster, Knightsbridge and Southwark fire stations, whose teams attended the Apollo Theatre ceiling collapse last night, will now close on 9 January 2014 under proposals from the Mayor's office to close 10 fire stations in London.
The High Court ruling today rested on "a very narrow issue […] about whether Boris [Johnson] acted unlawfully in the way he went about [the proposals]," a London Fire Brigade Union (LBFU) spokesperson told LondonlovesBusiness.com.
The now-confirmed plans for cuts to London's fire services will see the loss of more than 500 fire brigade posts in London, in a bid to save £28.8m over two years.
Seven London councils that will be impacted by the cuts brought the legal challenge in a bid to stop the plans.
The councils have previously said the plans were "legally flawed" and "could put lives at risk".
Following a long-running dispute over the cuts, Boris Johnson said in September, when the proposals were approved: "Ensuring that London's fire service is financially stable and keeping Londoners safe are my top priorities."
The LBFU also tweeted the news this morning:
Of the eight fire stations which sent engines to the Apollo Theatre, three will close in 20 days, thanks to Boris Johnson's cuts.

— London FBU (@LondonFBU) December 20, 2013
Crews from Westminster, Knightsbridge & Southwark fire stations were sent to the Apollo Theatre. All earmarked for closure by the mayor.

— London FBU (@LondonFBU) December 20, 2013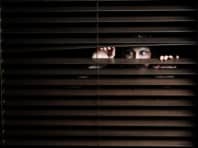 DEADLINE EXTENDED BY POPULAR DEMAND: Get your business and talent recognised – enter the London Loves Talent Awards by 24 December
Judged by Tim Campbell, Will King, Terry Morgan CBE, Amit Bhatia, Matthew Hancock MP, June Sarpong & more