New Jersey is one of the most populated states in the United States. It is ranked 11th in this department with a total population of nearly 9 million. Another thing to note is that the state is actually one of the wealthiest. In term of median household income, it ranks second. Suffice to say, those residing in New Jersey are doing pretty good for themselves and they have a few companies to thank. Within this guide, you're going to learn more about the biggest companies that are currently based out of New Jersey.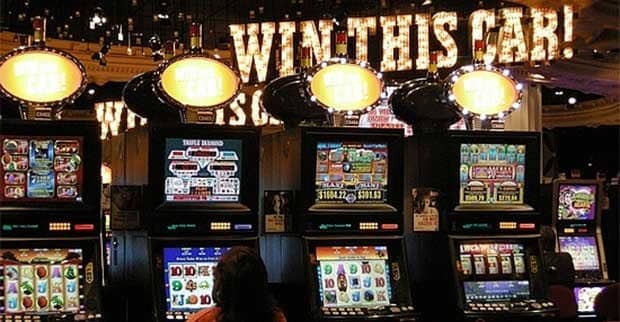 A&C Bus Corporation
The A&C Bus Corporation is also known as the Montgomery & Westside Independent Bus Owners Association. The company is currently based out of Jersey City, New Jersey. It runs a fleet of 32 buses along four different routes. The fleet is comprised of buses leased from the New Jersey Transit. Pretty much anyone in the area is going to need to ride a bus at some point or another. Therefore, there is a pretty good chance that you're going to run into this company in the future. Even if you own an automobile, you should still consider riding on one of the company's buses just for the fun experience.
Forbes
There is a pretty good chance that you've seen a Forbes magazine at some point. Well, you might be surprised to learn that the company is based out of Jersey City. It is estimated that the magazine is circulated to nearly one million people. At the same time, their website has become immensely popular all around the world. The editor-in-chief of the magazine is Steve Forbes. The magazine primarily focuses on business and market news. It does an excellent job in these categories.
If you need to make an investment, you should definitely read a Forbes magazine before doing so. You might just learn something that can help you out along the way.
Jackson Hewitt
Have you ever been forced to file your taxes? If you've worked in the United States, the answer is probably yes. The good news is that you're not alone. There are companies that are willing to help you and one of the biggest is Jackson Hewitt. Well, the company is based out of Jersey City, New Jersey. It was originally founded in Norfolk, Virginia but ultimately moved to New Jersey. The company does a little bit of everything, including tax return preparation, handling franchise sales, and they even run a tax school.
Suffice to say, anyone who needs to get their taxes done should definitely check out Jackson Hewitt.
Proximo Spirits
Pretty much everyone could use a glass of wine at some point. If you agree with this, you've probably done business with Proximo Spirits in one form or another. The Jersey City company is actually a spirits importer. It just happens to import and distribute Jose Cuervo. The company was founded in 2007 by the Beckmann family. Today, it employs more than one hundred individuals. It also runs a UK subsidiary. If you're looking to buy tequila, vodka, rum or whiskey, there is a good chance you're going to be working with this company one way or another.
Bally's
There is no doubt that New Jersey is best known for its casinos. If you find yourself in Jersey, you will definitely want to stop at Bally's. The casino tends to be the most recognized for its class and high-standards. It is operated by Caesars and tends to generate a lot of interest among locals and tourists. The only way to have a better time is by playing the pokies online. Either way, you can guarantee that you're going to have a great time when you step into of a Bally's casino. You will enjoy the experience a great deal.
River View Observer
Every small town needs its very own newspaper. Well, the River View Observer serves the Hudson County area of New Jersey. The monthly newspaper was founded in 1998. It focuses primarily on the Gold Coast Area and has a lot of monthly subscribers. If you find yourself in the area and you want to learn more about it, you should definitely pick up a newspaper from the River View Observer. You will not be disappointed.