From the man who told the BBC that "Goldman Sachs rules the world"…
Our columnist Alessio Rastani is the self-proclaimed trader who shocked the world by declaring live on BBC News that he goes to bed "every night dreaming of the next recession" and that "Goldman Sachs, not the governments, rule the world". He's a controversial figure, not least because he's a self-taught non-institutional trader with no FSA license. But he certainly isn't shy about sharing his views. Do you agree with his words? (His words are his own and not endorsed by LondonlovesBusiness.com.)
Wall Street wants you to believe in Santa Claus, even if you don't.  
The famous "Santa Claus rally" which is said to boost stock markets in December is not just a fairy tale.  It is an actual market phenomenon that was first discovered in 1972.
However, most of the financial media are completely wrong about the date when the "Santa rally" is supposed to happen.  
For one thing, the performance of stocks in December is historically mediocre and nothing special.  On average, the Dow gains 3% in December – which is nothing to sing about.
However, there is a specific period in December that does better than any other period during the month.
If we look back over 40 years of data, stocks enjoy a temporary rally from the last five trading sessions of December until the first two of January (source: Wall Street Journal).
If you were to translate that to this year in 2013, you would be buying stocks from December 23rd and then selling most of them by January 3rd.  This is the historically accurate "Santa Claus Rally".
Of course, it may turn out differently this year, we don't know.  So let's take a look at two important markets I'm watching right now:
FTSE 100 (UK Markets)
The UK Market's FTSE 100 is on my "buy" watchlist for 2 reasons.  See this chart:
Firstly, notice that UK stocks are approaching a key support level (shown as the red line).  This "trend line" could hold the FTSE at 6400. 
Secondly, I want the FTSE to close above its 200 moving average (MA) which is shown as the dashed green line on the chart.  The 200 MA is an important level which is watched by many institutions and hedge funds.
Notice that since last year, every time the FTSE closed below its 200 MA (see blue circles), it was a false signal and then it quickly reversed and closed above it again.  This could be the confirmation we need to buy.
I also like UK stocks right now from a "value" perspective.  They are undervalued and relatively cheaper than US stocks.
S&P 500 (US Markets)
The S&P is so far down almost 2% this month in December.  See this chart:
The S&P could re-test its support at the top of the ascending wedge pattern.  So if history repeats, then there could be slightly more downside to come before we see stocks rallying again next week from December 23rd.
However, the Fed "FOMC" Meeting this Wednesday could change things depending on what the Fed will say.  For example, if stocks do not like what they hear from the Fed (such as a surprise December taper), then they may decline until Friday.  On the other hand, a positive signal from the Fed (e.g. no taper) may cause the Santa rally to start earlier than next Monday.

Alessio Rastani is a stock market trader at LeadingTrader.com
Now read this e-guide: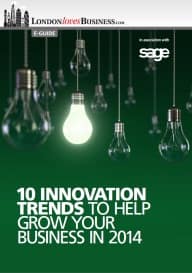 Judged by Tim Campbell, Will King, Terry Morgan CBE, Amit Bhatia, Matthew Hancock MP, June Sarpong & more