The COO shares his tricks of the trade
The £35m-turnover SYZYGY Group offers a full gamut of digital marketing services, from design to build, platform to campaign development, award-winning creative, media services, display and social and content marketing services expertise.
It works with some of the best-known brands in the world, such as BMW, O2, Chanel and PlayStation.
COO Andy Stevens sold his company uniquedigital to SYZYGY prior to joining as COO of the SYZYGY Group, which is now a public company.
We asked him for his killer business insights.
Vital statistics: SYZYGY Group
Turnover: £35m
Employees: 450
Offices in: Bad Homburg, Berlin, Frankfurt, Hamburg, London, New York and Warsaw
Company founded: 1995
Company floated: 2000, on Deutsche Borse
Date Andy Stevens joined: Sold own company uniquedigital to SYZYGY in 2007, then became COO at SYZYGY Group in 2010
Insights into digital marketing
1. Ignore fads. Focus on people, technology and power
At SYZYGY Group, we advise our clients to ignore jargon and fads – and focus on the big shifts in digital marketing that really influence business success – people, technology, and power.  
First, people and their needs are changing as digital technology becomes a core part of how they find, research, buy or get service from businesses.  Learning about these changing needs is a prerequisite to success in digital marketing.
Second, technology is changing.  Digital marketing used to be about getting your business on the screen of a desktop PC, but today we live in a 'post-PC' mobile world of smartphones and tablets where customers expect to have their needs met at home, on the go, on business or in a store. Learning how to connect with customers using mobile technology is a priority for all businesses.
Third, digital technology has precipitated a shift in power between businesses and customers.  Digital has empowered customers to see through marketing hype and spin through online ratings, reviews and commentary. What businesses say themselves now matters less than what customers say about them.  Learning how to profit from this new 'review economy' should be a priority for all businesses.
2. These resources will help you get a handle on things
American Express runs a super site for SMEs, called Open Forum, curating practical digital advice.  It's a little US centric but insightful. At SYZYGY Group, our insight blog 'Digital Intelligence Today' covers the changing needs, expectations and desires of digital audiences.
3. Stop doing "digital marketing"
It's important not to think of digital marketing as a silo, channel or kind of marketing since all marketing is increasingly digitalised – from in-store to out-of-home, above-the-line and direct marketing. Businesses will find the best ROI when they stop doing 'digital marketing', and start integrating digital into their marketing.
4. The beating heart of a killer digital marketing strategy…
…is solving people's problems at a profit. 
5. How to review your digital marketing agency
Agencies stand or fall by the quality of their work, so in one sense, businesses should alway keep their agencies under permanent review. But developing a productive and profitable relationship with an agency takes time, which is why at SYZYGY Group we like to build long-term relationships with our clients based on an intimate knowledge of their business and the needs of their customers 
Insights into business growth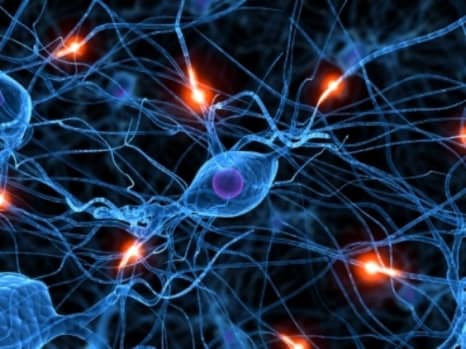 6. The secret to hiring and keeping great staff
Everyone always talks about culture, how the culture defines the business, how culture is key to staff retention. And it's true! At SYZYGY Group we really work on and develop our culture. We have a social and cultural team who look into office events, key training opportunities, the work place, etc The staff define the culture of the agency and by getting that right we can then attract and retain good staff.
7. How to attract big-name clients
Try to be the best specialist in your sector! Ensure to use the opportunities new technologies provide to create innovation for your clients. Size does not necessarily matter as long as the business is passionate about what it is doing and is curious enough to push boundaries.
8. My biggest career revelation
Culture eats strategy for breakfast.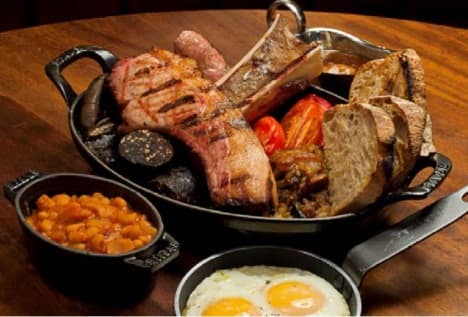 9. Thinking of going public?
It is definitely worth considering, if you really want to think big and want to become a global company. It is vital to recognise that share prices go up and down and you should not look at the share price with a sense of concern or celebration. Keep your head down, focus on your business and never let the stock market influence your company culture in a negative way.
10. Thinking of selling to another business?
When selling your business you have to try not to be persuaded by the money! Sure it's important, but greater success will come if you 'fit' with the new partner. What are the people like? How do they treat their clients, staff and partners? Do they match your own style? Do they share your own ambitions? Do they have similar cultures?
Got two mins to tell us how we can improve LondonlovesBusiness.com for you? Take our super-quick survey. Thanks!
Management advice, news and insights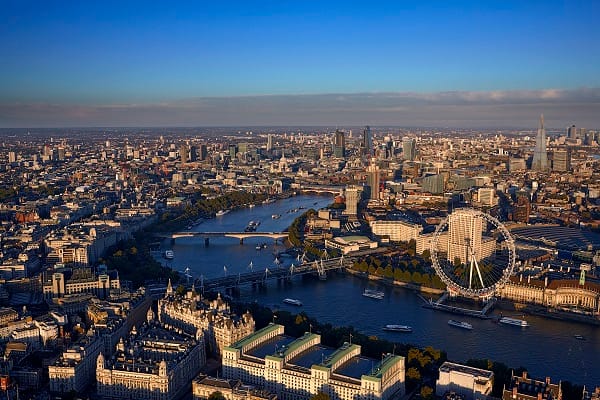 Young and carefree? Some hard truths about being a young entrepreneur
How I just raised £2.2m for my two-year-old start-up, Uniplaces