Xero, the global small business platform, is calling for urgent action to put small businesses at the centre of the UK economic recovery – after new Xero Small Business Insights (XSBI) data finds revenue slowed further in January to 9.3% below levels seen a year ago.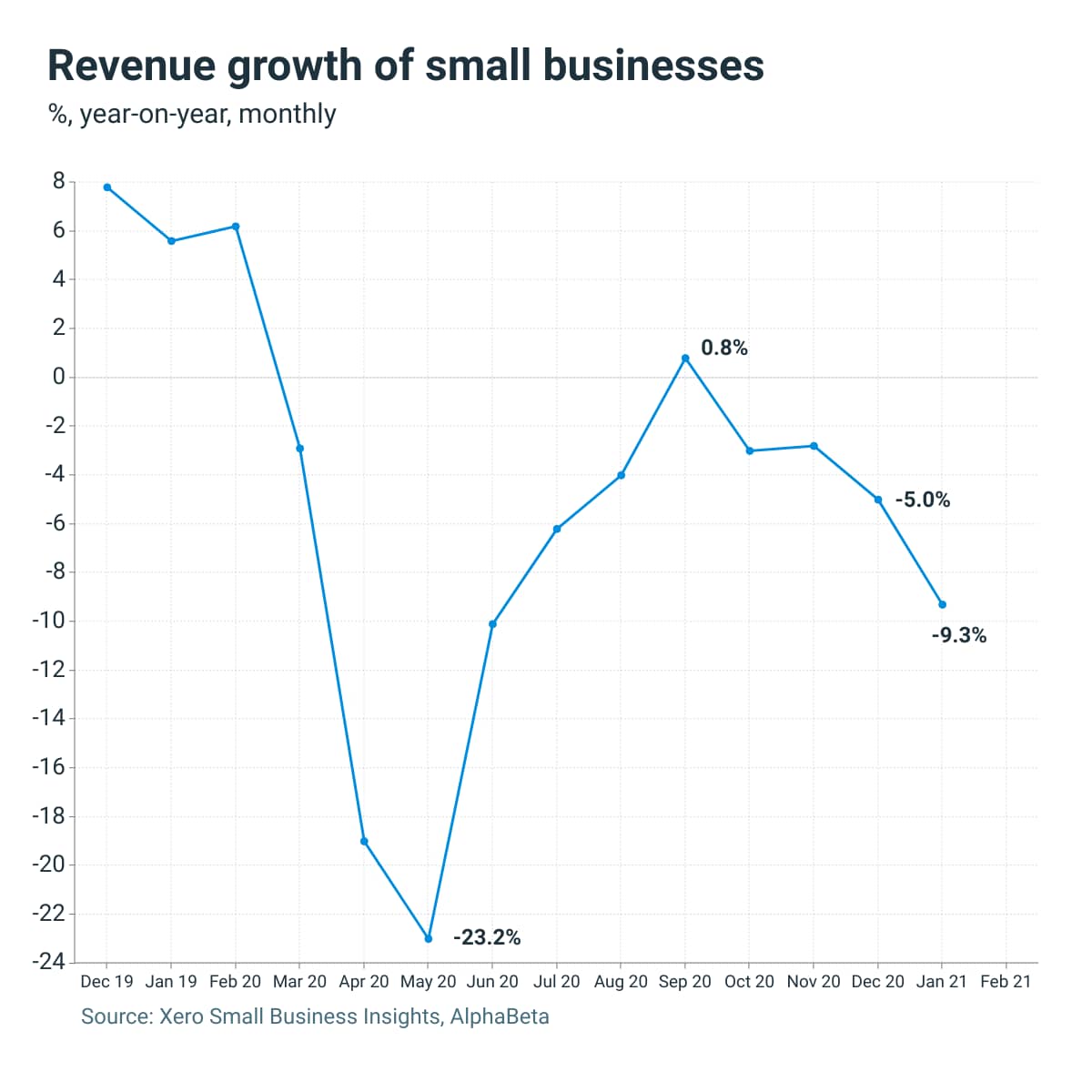 The XSBI programme is produced in partnership with Accenture and is based on  analysis of the records of hundreds of thousands of small businesses, (anonymised and aggregated for privacy).  The January data shows that revenue has continued to fall since September 2020 across all sectors. Revenue amongst hospitality businesses was down 46% year-on-year, while arts and recreation is down 34% over the same period.
Small business jobs were found to be 2.4% below pre-crisis levels in January, but saw a 1.5% increase since December, as the furlough scheme continues to help with job retention.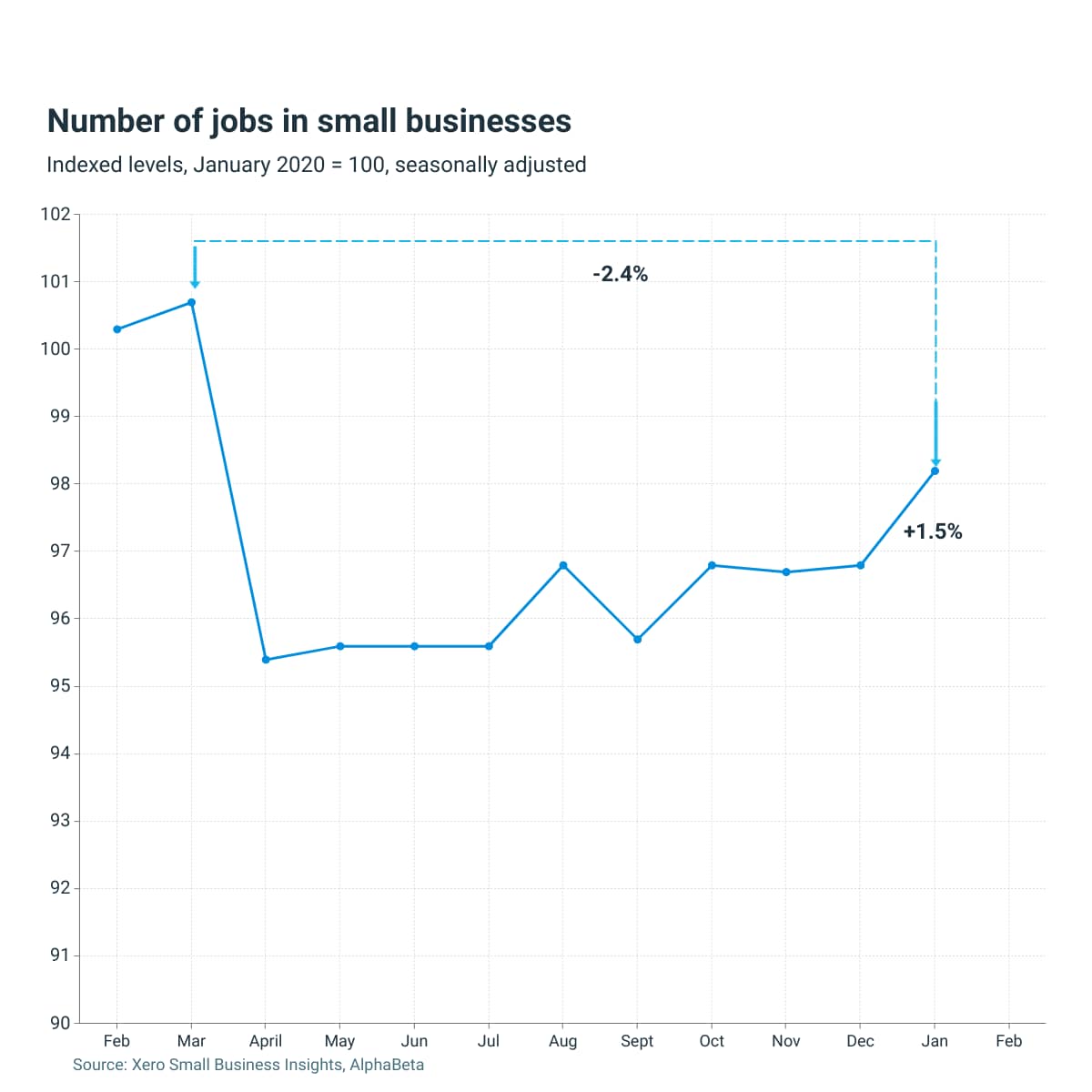 In January 2021, all regions recorded small business revenues that were lower than the year before according to the data, with the biggest falls in Northern Ireland (-15% y/y), Scotland (-15% y/y) and London (-11% y/y).
Jobs are down in most regions since the start of the pandemic, having fallen furthest in the West Midlands (-7.9%) and North West (-6.2%). However, some regions have seen job growth over the same period with the East of England up 2.1%, South West up 1.0% and Wales up 0.6%.
Gary Turner, UK managing director of Xero said, "While the overall economy is stronger than it was at the end of last year, our data shows that every small business owner will be fighting tooth and nail to get as far as the summer. The unlock will come too late for many.
"Of course further economic stimulus is needed, but we'd love to see some bolder thinking that goes deeper into equipping British businesses with the digital and financial keys to support sustained growth for them and the economy. It's where the bulk of jobs will come from. We'll be setting this thinking out to the Government."
The road to recovery
After Boris Johnson set out the plans to come out of lockdown, these insights have led Xero to identify the key areas needing more support to help small firms to rebuild. The new Road to Small Business Recovery includes recommendations in technology access and the creation of a growth economy. It includes calls to:
Introduce a 'fair buyers bill' to prevent large firms increasing payment terms for their small business suppliers by setting 30 days as standard payment terms and legislating on this issue
Accelerate digital adoption to increase resiliency and shrink the divide between digital and analogue firms;
Encourage small businesses to work with an accountant, who can support small firms on a range of financial issues
Introduce pro-growth tax reform to enable small firms to make the most of the income they generate
Keep UK open for business by supporting free trade for small firms