With International gin and tonic day on April 9th, new research reveals the price of the cheapest gin and tonic at the nearest bar or pub to each Tube station in London's zone one.
The research, conducted by mixer brand Lixir Drinks, found the cheapest gin and tonic can be found at The Huntley near Euston Square Station, where Tanqueray and tonic cost just £3.25.
For gin lovers on the opposite side of the river, The Ring near Southwark station offers a beefeater and tonic for £6.10, the cheapest price south of the river in zone one.
Pubs near St Paul's Station and The Courtfield at Earl's Court Station will set gin and tonic lovers back in terms of price with £10 for Beefeater or Bombay being the cheapest gin and tonic on offer.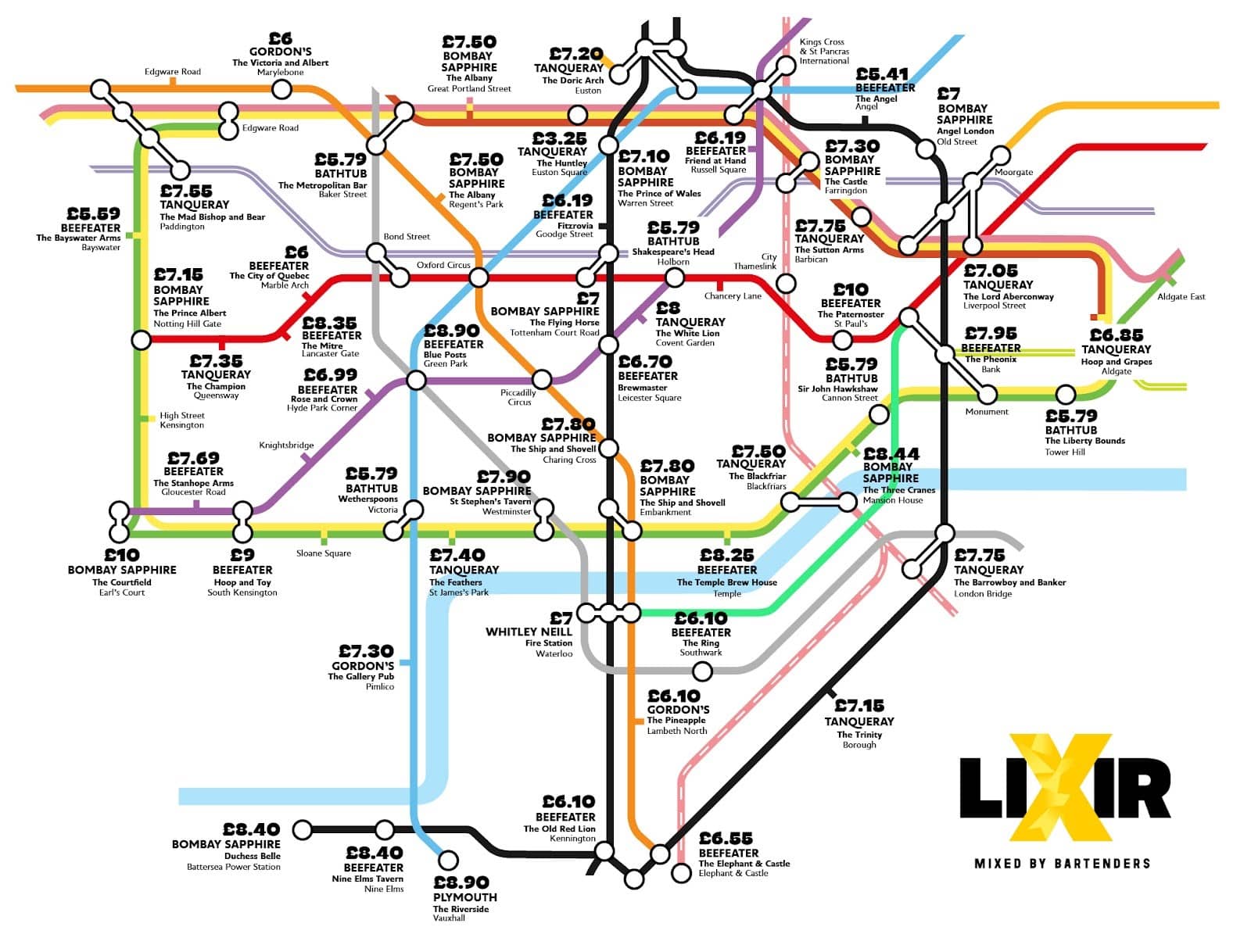 According to the data, for those seeking a bargain this gin and tonic day, the most common "cheap" gin across zone one is Beefeater. This costs an average of £7.24 for a single tonic, with the cheapest pub for a single Beefeater and tonic found at The Angel, next to Angel station at £5.41.
The second most common gin is Bombay, costing an average of £7.76 for a single with tonic in London.
Regarding the methodology, Matt Mahatme, Co-founder at Lixir said: "As creators of our own tonic waters and mixers, we created this map because of our love for gin and tonic so we wanted to show people the ultimate pub crawl for gin and tonic day this year.
"To gather the data, we called the nearest pub to each tube stop in zone one and asked how much they charge for their cheapest gin and tonic, and what type of gin this is. Our research shows buying a gin and tonic at every pub on our map would set you back £365.65.
"The tube map of London is an iconic design, and we acknowledge that this is not an official tube map but instead a creative design by the Lixir team. We hope gin and tonic lovers enjoy our spin on zone one's locations this Gin and Tonic day."