Prepare to be jealous
Bill Gates has just been named the richest man on the planet. No big deal there, we've heard that for the 16th time in 21 years.
But Forbes' youngest billionaires' rich list will make your eyes pop. Ranked from youngest to oldest, the 46 billionaires under 40 are together worth a whopping $152.8bn.
Who are they? Get ready to doff your proverbial hats to these guys:
1. Evan Spiegel
Fortune: $1.5bn
Age: 24
At 24, Evan Spiegel is the co-founder and CEO of Snapchat that is valued at a whopping $19bn. The messaging app has managed to garner over 100 million users within four years of launch. Spiegel's best decision yet? Rejecting a $3bn bid from Facebook in 2013.
> Now read: Snapchat could become the third-most valuable start-up in the world
2. Bobby Murphy
Fortune: $1.5bn
Age: 25
Another Snapchat superstar, Bobby Murphy co-founded Snapchat with Spiegel while at Stanford University. He's the chief technology officer (CTO) of the company and has a 15% stake. Snapchat wasn't the first business Spiegel and Murphy launched together. In 2010, they launched Future Freshman, an advice website for high school admissions. However, the business bombed with Murphy admitting "only five people used the service".
3. Julio Mario Santo Domingo III
Fortune: $2.2bn
Age: 29
Julio Mario Santo Domingo III is a New York DJ but that's not how he made his billions. His father was the owner of Bavaria Brewery which was sold in 2005 for a 15% stake in drinks giant SABMiller. Domingo III inherited one-sixth of his father's fortune and is known to be worth $2.2bn.
4. Mark Zuckerberg, co-founder, Facebook
Fortune: $33.4 billion
Age: 30
The poster boy for young billionaires, Mark Zuckerberg, CEO and co-founder of Facebook is 23 times what he was worth in 2008 ($1.5bn). Facebook's raking in more billions every year. In 2014, the social network reported it has over 1.39 billion active monthly users and revenue grew 58% to $12.5bn.
> Now read: The five big threats that could KILL Facebook
5. Dustin Moskovitz, co-founder, Facebook
Fortune: $7.9bn
Age: 30
Another 30-year-old over-achiever, Dustin Moskovitz co-founded Facebook with Zuckerberg from their Harvard dorms. He was first the CTO of the company and went on to become vice-president of engineering. He left Facebook in 2008 to set up software firm Asana.
> Now read: Here's everything you need to know about Facebook, in one jazzy super-chart
6. Tom Persson
Fortune: $3bn
Age: 30
Persson is one of the heirs to the H&M empire which has 3500 stores in 53 countries. However, Persson's not interested in joining the business yet. He has set up a movie production company in Stockholm after graduating from Met Film School in London. He's the youngest billionaire in Europe.
7. Anton Kathrein, Jr.
Fortune: $1.7bn
Age: 30
Anton Kathrein, Jr. took over his family business Kathrein-Werke in 2012 after the death of his father, he was only 28 at the time. Kathrein-Werke is one of the world's biggest cable and antenna makers for mobile phone signals. According to Forbes, the company reported revenues more than $1.6bn in 2013.
8. Elizabeth Holmes
Fortune: $4.5bn
Age: 31
Holmes is the youngest female billionaire in the world. Unlike some of her peers on this list, she hasn't inherited her billions. In 2003, she dropped out Stanford University to set up blood testing company Theranos. The company was valued at $9bn after it raised $400m from venture capitalists.
9. Tatiana Casiraghi
Net worth: $2.2bn
Age: 31
Tatiana Casiraghi is another heir to the Bavaria Brewery fortune. What made her even richer was marrying into Monaco's Royal family in 2013. Her husband Andrea Casiraghi is rumoured to be second in line to the throne.
10. Nathan Blecharczyk
Fortune: $1.9bn
Age: 31
Ever used Airbnb to book rooms/homes for holidays? It's Nathan Blecharczykis you've got to thank for that. He's the co-founder and CTO of Airbnb. Last year, the company was valued at $10bn. According to Forbes, Airbnb offers 1,000,000 homes for rentals and has served 30 million guests since its launch in 2008.
Now read:
Abu Dhabi wants to buy Claridge's, The Berkeley & The Connaught for £1.6bn
Why has the iconic London Routemaster been given a colourful makeover?
Russian oligarch threatens legal action against UK government over North Sea oil block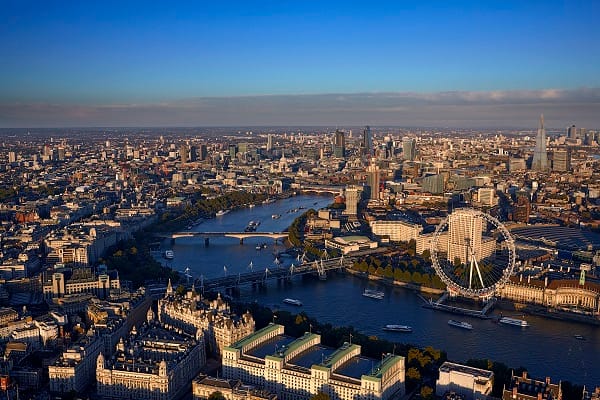 Slowest house price growth in 18 months sparks
slump fears