Sugar apparently oblivious of hypocrisy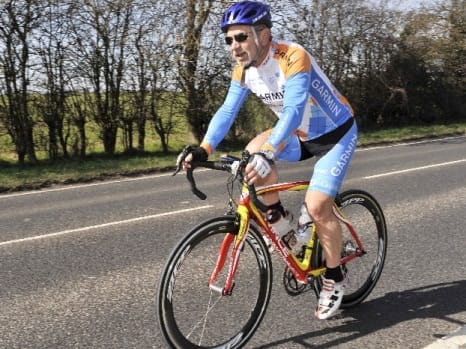 Lord Alan Sugar is a raging bundle of contradictions. Those who follow him on Twitter know that he frequently posts pictures of himself clad in lycra and riding around on eye-wateringly expensive bicycles.
But he's less keen on cycling when its getting in his way. This week Sugar hit out at the new cycle lanes under construction along the north bank of the Thames. Why? Because its construction is slowing down his chauffeured car.
Mayor of London Boris Johnson championed the construction of the new cycle lanes.
 "@BorisJohnson you need a whack mate," Sir Sugar suggested online. "I have been sitting in lower thames st for a bloody hour . What a bloody joke it's getting worse"
Sugar then took to the airwaves to blast his indignation out across the nation, telling LBC that a few other people "need a slapping".
"I don't know who drafted the construction of this thing in lower Thames Street," Lord Sir Sugar said, "but they need a good slapping. And I think Boris himself needs to come to my house one Monday morning and we'll drive in, ok, and he'll be pulling his blond hair out by the time we're anywhere near Westminster."
Instead of wasting all his energy raging about whacking, slapping and getting people to pull their own hair out, perhaps Baron Sugar should just ride his bicycle along the Southbank – thereby reducing congestion and getting to where he wants to be much more quickly. That's what Boris does.
Here's another picture of Sir Alan, Lord Baron of Sugar with his latest ride, a Pinarello Dogma K8-S, which he picked up last week and retails for around the £9,000 mark:
Picking up my new custom Pinarello from the Rouleur exhibition at Viniopolis pic.twitter.com/QoPDfbecjQ

— Lord Sugar (@Lord_Sugar) November 19, 2015
Now read