When it comes to launching a business, savvy entrepreneurs know that choosing the perfect location can have a huge impact on a company's chance of success. But setting up in the right town or city could also mean the difference between securing thousands of pounds in local authority grants – or nothing at all.
Research by online business resource The UK Domain can now reveal which of the UK's Metropolitan Districts and London boroughs offer the most generous grants for UK startups and small businesses and there's a huge variation from council to council.
Of the 33 UK Metropolitan Districts that responded, just over half (54%) give out grants for small businesses or startups – with the other 46% either not offering anything at all, or directing businesses to alternative sources of funding.
The disparity in availability of small business grants is no more evident than when looking at the capital. Of the 30 London boroughs who replied to The UK Domain's Freedom of Information requests, seven of these (23%) offer grants to small businesses.
The map below highlights where you will find Business Grants in the London Boroughs: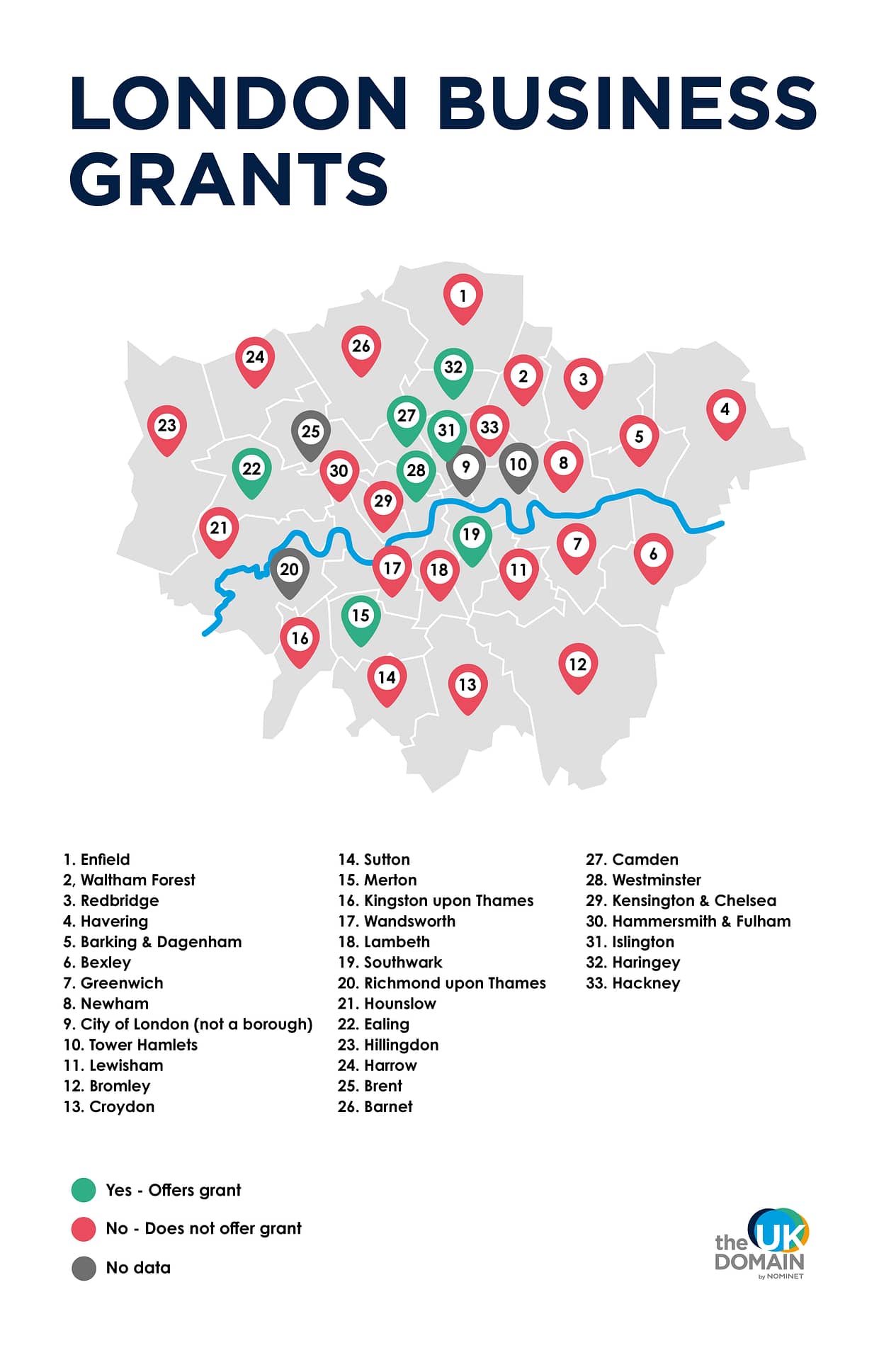 If your business or startup is looking to attract funding, it's essential that you get the right support to know what is available to you.
Natalie Wood, from The UK Domain said, "Our research shows that there's a lot on offer to startups or small businesses if you know where to look – but navigating it can be so complex that some businesses could be missing out. At The UK Domain, we offer free advice and resources to help small businesses and startups so that you can really make the most out of what's available."