The pay packets of the top 10 highest-paid CEOs in the FTSE100 are probably more than what we will earn in our lifetimes.
At the top spot is WPP's chief executive Sir Martin Sorrell who earned almost £43m last year.
His salary stood at £1.15m but his total pay increased by a £36m long-term incentive plan (LTIP) bonus and a £3.6m short-term bonus.
According to the High Pay Centre, Sorrell raked in eight times the £5.04m average pay for a FTSE 100 boss.
The second on the list is Royal Dutch Shell's CEO Ben van Beurden who received €24.2m (£17.5m).
According to joint research by the High Pay Centre and the Daily Mail, the top 10 best paid CEOS took home a staggering £156.7m between them last year.
In fact, nine out of the 10 best-paid bosses received more than £10m.
Take a look at the top 10 highest-paid FTSE 100 CEOs
1. Sir Martin Sorrell, CEO, WPP
Pay: £43m
2. Ben van Beurden, CEO, Royal Dutch Shell
Pay: £19.5m
3. Erik Engstrom, CEO, Reed Elsevier
Pay: £16.2m
4. Peter Long, CEO, Tui Travel
Pay: £13.3m
5. Tidjane Thiam, CEO, Prudential
Pay: £11.8m
6. Antonio Horta-Osorio, CEO, Lloyds Banking Group
Pay: £11.5m
7. Rakesh Kapoor, CEO, Reckitt Benckiser
Pay: £11.2m
8. Ian Gorham, CEO, Hargreaves Lansdown
Pay: £10.6m
9. Don Robert, CEO, Experian
Pay: £10.2m
10. Bob Dudley, CEO, BP
Pay: £9.3m
Now read: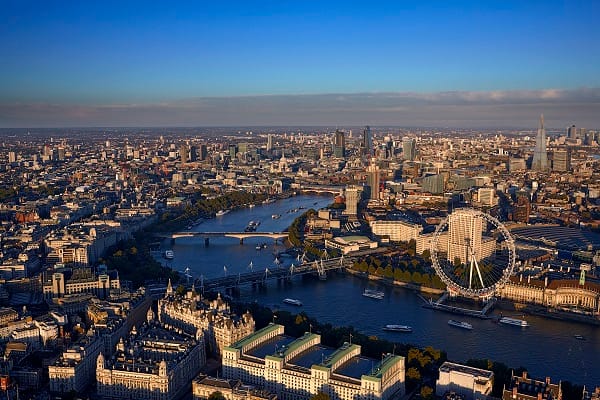 A bottle signed by Cameron? An elephant? Check out these 10 weird requests by the mega-rich
Barclay brothers sell Claridge's, The Berkeley & The Connaught to Qatar