It was the one thing they didn't want to happen.
On the busiest online shopping day of the year, customers banking with RBS, NatWest and Ulster Bank were unable to use their cards to withdraw cash or pay for goods online or in shops. In addition, the banking group's online service was also unavailable.
It is thought that millions of customers were affected – typically, 250,000 RBS customers use cash machines every hour.
The glitch was the third major problem to hit the 80% state-owned bank in 18 months, with previous IT problems locking customers out of their accounts for several days.
What do disgruntled customers do when they can't even access the complaints page on a company's website? Why, unleash their rage on Twitter of course.
Here are some of the most indignant tweets:
Cashpoint earlier just said "cannot contact issuing bank" and proceeded to swallow my card. Thank you @NatWest_Help.

— Alex Andreou (@sturdyAlex) December 3, 2013
The @NatWest_Help'Helpful Banking' slogan on the app is so enraging when its entire online banking system is down… AGAIN!

— MelissaCole (@MelissaCole) December 2, 2013
@NatWest_HelpI've been on hold for 25 mins listening to the same song! I urgently need to make a transaction when will you be sorted?!?!

— Hazel Henbury (@HenburyHazel) December 3, 2013
@natwest hope I'm getting some compo after trying to buy Xmas presents and failing because of your systems!! 2nd such time now!

— Jamie Selman (@jamieselman84) December 3, 2013
Trust natwest bank to be down when @Topshop had 20% off knitwear! Missed out! #gutted#winteriscoming#doitagain

— Amy Elizabeth Dawes (@Amy__Dawes) December 3, 2013
#RBS. The bank that refuses to die of shame has locked me out of my (NatWest) bank account. Already half in @Metro_Bank . May be last straw

— Bryan Appleyard (@BryanAppleyard) December 3, 2013
What RBS/NatWest cash machine users saw yesterday (via @HuffPostUKCom) http://t.co/NylhjR0iX0

— David Schneider (@davidschneider) December 3, 2013
Hey, @NatWest_Help. Great to see your chronic underinvestment and cutbacks with your ancient, outsourced IT systems mean I can't buy dinner.

— @carrozo (@carrozo) December 2, 2013
Think @NatWest_Help need to give everyone a free £100 as a sorry. Top one lads

— The Cappo (@DaraCurran) December 3, 2013
  Now read: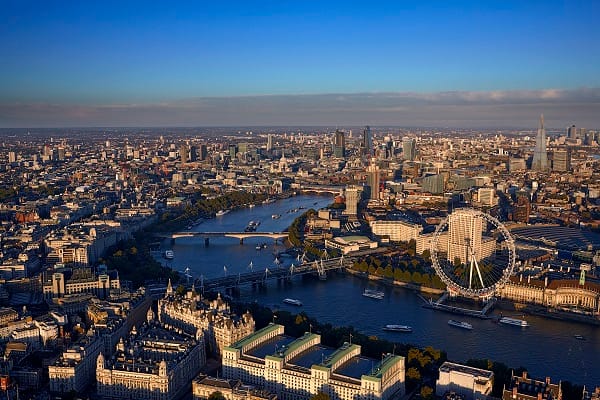 Uh oh! NatWest and RBS customers face IT failures on Cyber Monday
Judged by Tim Campbell, Will King, Terry Morgan CBE, Amit Bhatia, Matthew Hancock MP, June Sarpong & more