Vladimir Putin's war has now reached the English Channel as a Russian boat has been seized by France.
EU sanctions are now hitting Russia hard as French customs intercepted a 127 meter commercial boat which was transporting vehicles from France to Russia.
The vessel left Rouen, the capital of the Normandy region and was heading to the Russian city of St Petersburg.
Véronique Magnin, regional communication officer for the maritime prefecture, said the cargo vessel is "strongly suspected of being linked to Russian interests targeted by the sanctions."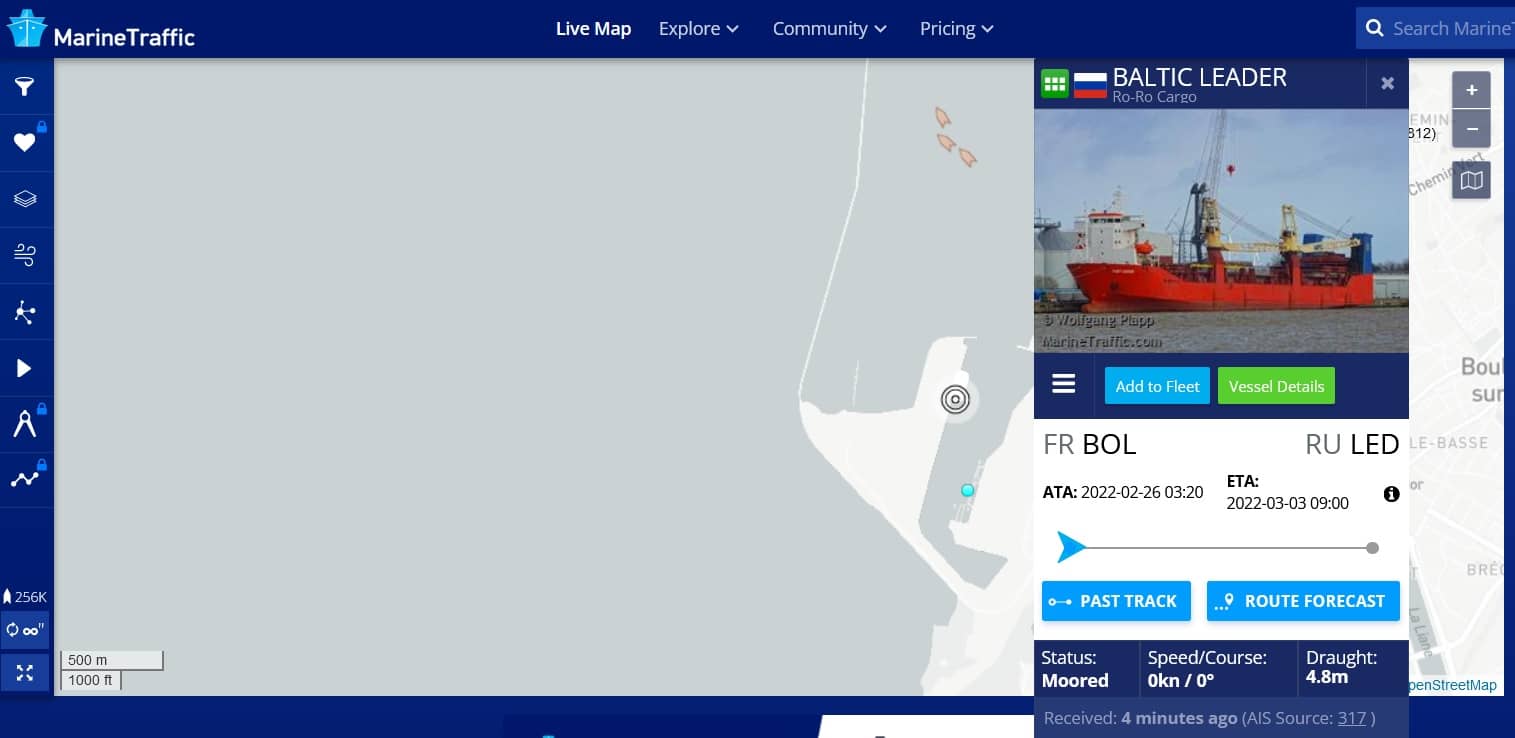 A customs patrol boat which was supported by a gendarmerie patrol boat accompanied by a navy patrol boat escorted the Russian flagged Baltic Leader cargo vessel back to port as it is suspected of violating trade sanctions.
An official told the BBC, "A 127 meters long Russia cargo ship called the 'Baltic Leader' transporting cars has been intercepted overnight by the French Navy in the Channel and escorted to the Port of Boulogne-Sur-Mer in Northern France.
"It has been taken to the French port after a request by the French government because it is suspected of belonging to a company targeted by EU sanctions against Moscow."
The Russian embassy in France are seeking an explanation, after a ship that French authorities said the vessel and it's cargo could belong to a Russian company.