The London businesses the Olympics forgot
Follow me: @shrutitripathi6 and @LondonLovesBiz
Packed stands, spectacular fireworks displays, performances by superstars and deafening roars of applause. This day last year, London was in full party mode at the closing ceremony of the London 2012 Olympic Games.
But not too far off from the Olympic stadium, some Londoners were in no mood to party. The Games had meant game over for their businesses.
These businesses didn't see any of the 14,000 athletes, 21,000 media, and around 800,000 spectators, that the Olympics brought to London visit their shops. The result? Some firms closed, some saw a 30-70% drop in turnover while others racked up huge debts. To top that, parking restrictions by local councils and "Berlin Wall-like" barricades in some areas, shooed off their regular customers.
Earlier this month, we saw government officials shouting from the rooftops about the £9.9bn boost the Olympics brought the UK economy – including a £4bn windfall for the London economy. The figures were met with criticism, with some analysts saying that the investment would have taken place anyway and other saying small businesses lost out.
Mike Cherry, national policy chairman of the Federation of Small Businesses, has doubts over what "the true economic legacy is for micro and small businesses".
"Out in the regions we found that the effect of the Olympic and Paralympics for small businesses didn't materialise as much as had been hoped. Some businesses certainly did benefit from the Games with really good contracts, but for others it just didn't happen," he says.
We don't mean to be killjoys. In fact, regular readers of LondonlovesBusiness.com would vouch for the fact that we've time and again celebrated the success of the Olympics and what a great advertising campaign it has been for London. However, we feel it's important to highlight the plight of businesses that didn't exactly strike gold at London 2012.
Paul Cunningham, owner, Biscuit Ceramic café – "The Games were like an apocalypse for us"
Location: Greenwich Market
Olympic effect: 70% drop in turnover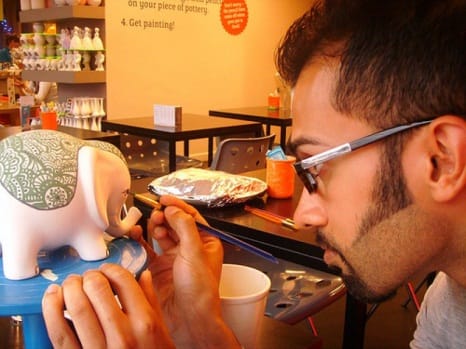 "The Olympics nearly killed my business, my turnover dropped by 70%. The Berlin Wall-like barricades put in Greenwich Market to guide visitors to Greenwich Park, where the Olympic and Paralympic equestrian events were held, meant that neither the tourists nor our regular customers could reach the shops.
"We were so excited about the Olympics and had planned staff hours and new products in advance but it was heart-breaking to sit in the shop the whole day with no customers dropping in.
"Also, I don't recognise the £9.9bn Olympic boost that the government has been celebrating. I have doubts over the integrity of the calculation; it doesn't chime with anything that is appropriate for my business. It was like an apocalypse for us."
Dragana Perisic, owner, designer boutique Dragana Perisic Shop:  "I had to wind up my business, thanks to the Olympics"
Location: Cheshire Street, near Brick Lane
Olympic effect: Business shutdown
"The Olympics was the worst period since I set up the shop seven years ago, it was an absolute disaster.
"People just didn't come in and I think the media publishing stories about how busy London was going to be during the Olympics scared people from coming to the capital.
"No doubt August isn't the busiest month for businesses, but this was the worst ever. Just paying my shop rent became a big struggle.
"I lost a lot of money in July and August last year and it affected my cashflow so much that I had to shut down. How could I have gone on when my business was down more than 60%?
"I've now started from scratch and opened a shop on Redchurch Street near Shoreditch."
Sudhir Patel, owner, Tanna Cards: "The Games made us more losses than profits"
Location: Upton Park
Olympic effect: 30% drop in turnover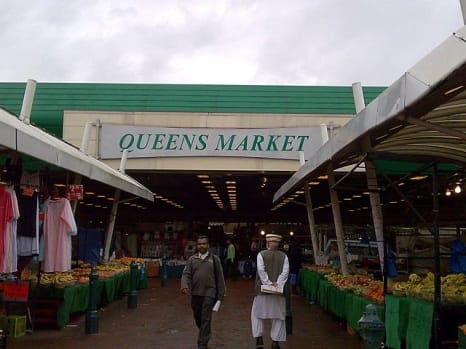 "My shop is in the Upton Park area which is nowhere near the Olympic Park. Even then, I suffered a 30% drop in turnover that I haven't been able to cover up for.
"I still have more than £1,000 worth of Olympic souvenirs lying in my warehouse – that's a very big amount for a shop owner like me. Nobody came to the shops and it was very upsetting.
"Also, the council put parking restrictions in the area which discouraged our existing customers from coming in to the shops. This led to a change in customer habits which is affecting footfall even today.
"The Olympics were meant to be about boosting London businesses but frankly, it made us more losses than profits."
Kate Hill-Smith, owner, Red Door Café: "The Games were a complete joke for businesses"
Location: Greenwich
Olympic effect: 30% loss and debts
"We were doing really well in the beginning of the summer and the run up to the Games but it all turned out to be a big joke for us by the end of it. The barricades prevented visitors from visiting the markets so not only did we not get any extra trade, our existing customers couldn't get to us either.
"Also, a month before the Games, Greenwich council threatened court action if we didn't take our tables and chairs inside during the Games. This meant we couldn't put any aid boards or signs outside our shops to advertise our businesses for a whole year.
"What was even more disappointing was that we later found that Greenwich Island is private property and is owned by Greenwich Hospital Estate. It's not owned by the council. So the enforcement was just about the biggest trick and con for the benefit of the Olympics.
"My loss of earnings over the last year has gone into thousands of pounds, and that's not an exaggeration. I lost at least 30% for the two months and haven't been able to recover since.
"We were all expecting a bonanza and were left with a big hole in our pockets."
David Manchester, owner, Manchester's, The Flower Shop Greenwich: "Games were a no-go for businesses"
Location: Greenwich
Olympic effect: None
"The government wanted us to believe that the Games would be good for business. Well, they weren't. We saw thousands of people coming to our area to see the Olympics but they didn't bother coming to our shops.
"To be honest, I wasn't surprised. I've been in business for 42 years and I wasn't expecting much. In fact, I was expecting all the hassle we got. We couldn't get into the Oly
mpic lanes – the roads that were reserved for accredited Games vehicles – and most of our customers went on holiday.
"Because we were mentally prepared that the period would be quiet, we didn't bother getting extra stock.
"Having said that, I think the Games were a no-go for any business that was looking to make money. No Olympic benefits were felt this side of town."
Isaac Lilos, co-owner, Arty Globe by Hartwig Braun: "We have every reason to believe that if it weren't for the Olympics we could have enjoyed a normal strong summer"
Location: Greenwich
Olympic effect: 20-25% drop in turnover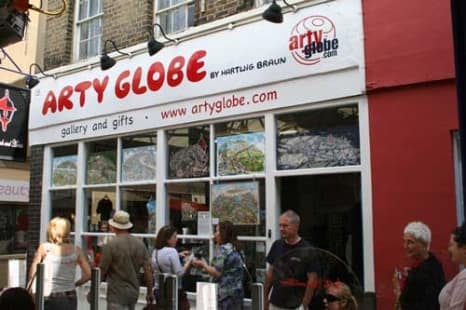 "Every business in our area was encouraged to stock up before the Games, as we were constantly told by the organisers what a fantastic opportunity it would be for businesses.
"In the months before the Olympics, business was very flat due to a lack of regular overseas visitors to London and also Greenwich Park being mostly closed in preparation for the equestrian games.
"During the Olympics, we were busier but not enough to compensate for the lack of footfall before and after the event, so the whole year was down by around 20-25% compared to normal years. We have every reason to believe that if it weren't for the Olympics we could have enjoyed a normal strong summer in terms of footfall and sales.
"Business certainly, and thankfully, has recovered since then and this summer it has gone back to normal. In terms of the Olympics legacy – it does not feel tremendously different to any other year of trading at Greenwich so we cannot immediately see how the Olympics made any lasting difference to trade & business one year on."
Fiona Bell Currie, owner, MyGorgeousCards.com: "Olympics weren't thrilling for small shops or sole traders"
Location: Blackheath
Olympic effect: Stopped new ranges
"I am a sole trader specialising in designing products celebrating London in my local area of Blackheath and Greenwich. Everything I sell retails at under £10.
"Believing the promises about the Olympics being fantastic for small businesses, I reprinted my best ranges, brought out two new ranges of postcards and had more of my popular coasters made. The shops were very interested and most took up my offers. Imagine my horror when I never heard from them again, not until they folded.
"It appeared that in Greenwich and Blackheath shops were not allowed to open before 12 noon. Barriers were excessive and severely limited access to shops and the Greenwich Market.
"Though I stocked two shops close by the Greenwich railway station, they both folded, without a word. In Blackheath I lost two more outlets. The impact of the Games, on top of a recession, on top of shops having excessively high rates, spelt the end of my own developing ideas for the area.
"The Olympics were thrilling and incredible in so many ways, but not for the small shops, nor the sole traders."