This morning's newspapers seem to have sided with pop star Myleene Klass in her debate with Ed Miliband last night over the mansion tax.
And to be fair, Klass, who reportedly made £11m in 2013, absolutely bulldozed the Labour leader during the debate.
After getting over the horror of a television star debating tax policy with the potential future prime minister, viewers of ITV's The Agenda were treated to arguments such as "You can't just point at things and tax them."
(Actually, that's sort of what a prime minister does, Myleene.)
As time went on, Miliband, who was struggling to make any kind of coherent argument, just appeared to die inside.
We captured the exact moment.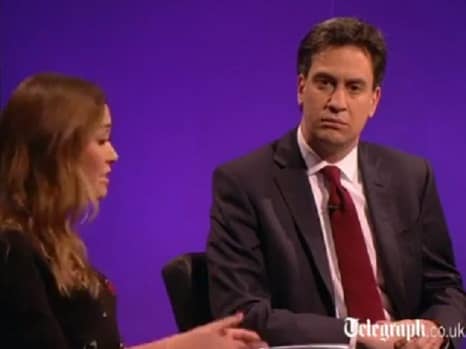 She might have won the debate according to the papers, but Twitter went to town on Klass during and after the programme.
Here are some of the best tweets.
I will not be satisfied today until someone is campaigning for Myleene Klass to be included in the General Election leaders debate

— Martin Belam (@MartinBelam) November 18, 2014
Please help poor @KlassMyleene by giving generously #TheAgendapic.twitter.com/GV45gSxPT6

— Matthew Bingham (@mattdbingham) November 17, 2014
At this festive time of the year, please spare a thought for the truly needy. pic.twitter.com/hY10ohuXu8

— General Boles (@GeneralBoles) November 18, 2014
Myleene Klass' garage, pictured earlier: pic.twitter.com/rRMTzFJmnl

— Nick Pettigrew (@Nick_Pettigrew) November 18, 2014
Hooray for Myleene Klass – standing up for struggling millionaires everywhere. If only they had some kind of influence in government…

— Simon Partridge (@elegantvocals) November 18, 2014
Myleene Klass on taxation, eh? Can't wait for Barry Scott's opinion on foreign policy or the PG Tips monkey's view on the benefits system.

— Big Daddy Woodo (@woodo79) November 18, 2014
Myleene Klass on mansion tax. 'You might as well tax this glass of water'. Hands up who has a glass of water, but not a mansion?

— Dawn Foster (@DawnHFoster) November 17, 2014
Stupid people on Twitter saying 'Myleene Klass owned Ed Milliband', the only thing she clearly owns is a mansion. #mansiontax@agendaitv

— Joe Bor (@josephbor) November 17, 2014
What did you think of the debate? Tell us on our Facebook page or in the comments below.
Now read: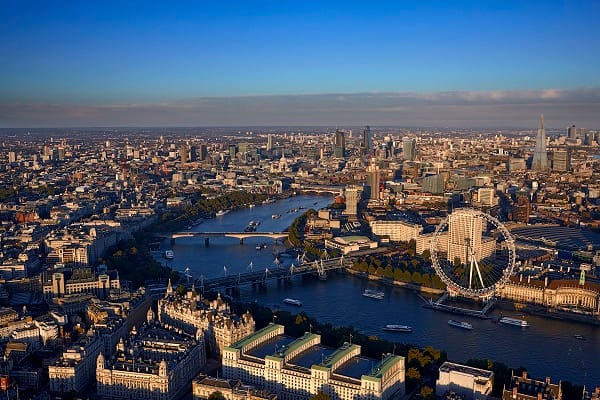 Is Dry January worth it? This study has the answer