The Metropolitan Police have been caught congregating drinking coffee whilst many people were gathered together, sitting on benches enjoying the sun.
The police were recorded of hanging around in Battersea Square, South West London on Thursday lunchtime, with people flouting the lockdown rules just meters away.
Some people were shaking hands and were quite clearly from other households, two elderly men were seen together, with leaning on a man's shoulder.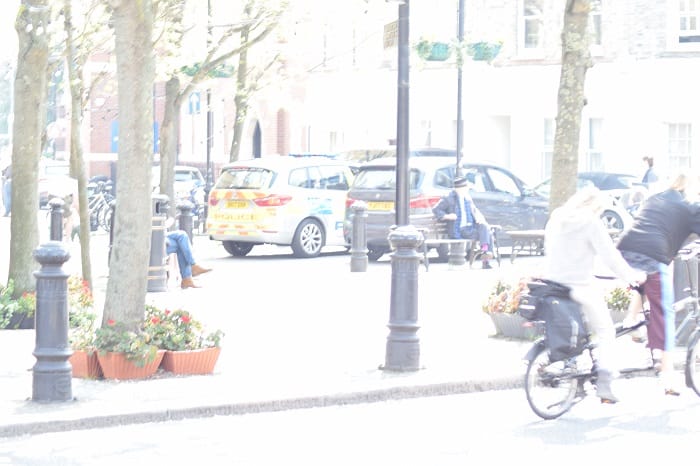 Two uniformed officers were standing at the rear of their marked police car, literally meters away allowing the breach of the government's rules on social distancing and lockdown.
Minutes later, two police officers wearing jeans and police marked vests with body cameras parked their unmarked police car and joined the four officers.
The police were photographed and did not take kindly to this. They approached our journalist and asked why are we taking photos?
We replied, it is not against the law to take photographs in a public space, they were then informed we are press, to which one officer said in an arrogant manner, "so what."
We reminded them of the government's rules as Matt Hancock, the Health Secretary, has made it abundantly clear, not to sunbathe and only go out if it is essential.
Many people were sitting on benches enjoying the sunshine and drinking coffee.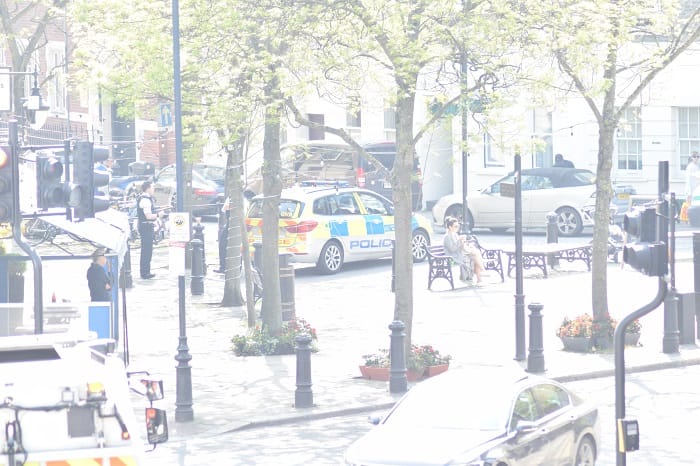 The officer was asked, "why are you not enforcing the governments rules on stay at home and only go out if necessary, and no one is allowed to be in a group of more than two people."
He replied, "They are having coffee, what's wrong with that? They could have just arrived, 2 minutes ago."
We responded, "They have all been there since before 12, it is now 12:30. Also, they are not applying any social distancing, and neither are you."
The police officer was too close to our journalist, who then told them, "please respect the social distancing and keep to the rules."
With a shrug of his shoulders he responded, "there is nothing wrong with it."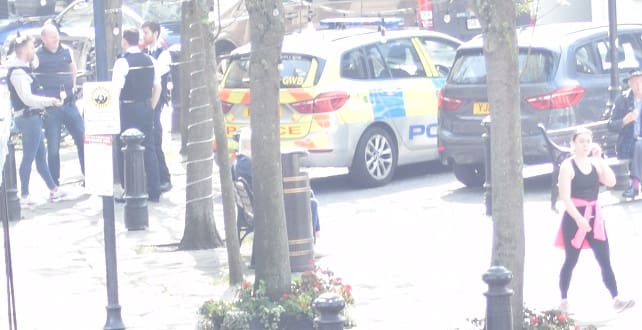 Meanwhile people were shaking hands, an elderly man leaning on the shoulder of another elderly man, who are both over the age 70. This was put to the officer, who said, "whatever."
The officers were both asked to turn on their body cams, but they refused.
The officer was told that he will be in press along with his comments, he replied in yet another arrogant manner, "I don't care, people take photos and videos all the time."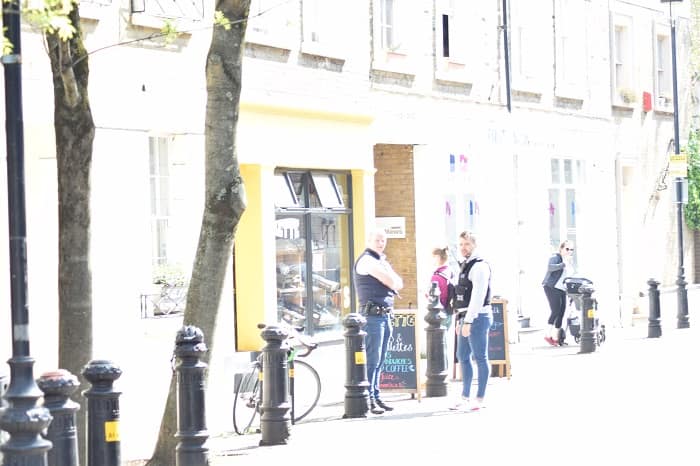 However, the Metropolitan Police Commissioner Cressida Dick warned, that if the public do not obey police instructions it will "result in enforcement."
The Commissioner said, "It's extremely important that we all do try to comply with the restrictions, and we in the police of course have our part to play.
"If we have to, we will be very firm in that, if somebody completely refuses, but this is an absolute last resort, it will result in enforcement."
The Health Secretary, Matt Hancock has repeatedly warned Britons not to sunbathe and only go out if it is essential.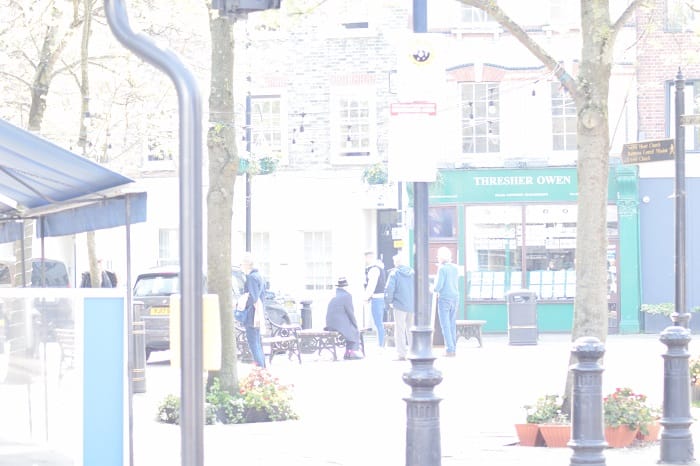 This comes after many people are still ignoring the governments advice, which is "backed up in law" as groups of people are still gathering in parks and other public spaces.
Hancock said, "We're absolutely clear that you should not leave your home unless it's for one of four reasons: for medical reasons, to buy food, to go to work if you can't work at home and for exercise."
He added that the rules are there for the protection of public health, these are "backed up in law."
Meanwhile, a police chief who does have his finger on the pulse, said on Thursday that they are "a few days away" from implementing strict measures such as "road blocks" and searching shopping trolleys.
People are continuing to flout the coronavirus regulations and once the "three week grace period" is up in the UK, police will be issuing fines and arresting those who break the rules.
The Met Police and the Health Secretary, Matt Hancock's office were contacted for comment.