The most recent world rich list has just been published, and it turns out that there are 77 billionaires in the UK.
That puts us into fourth place of countries with the most billionaires (after the US, China and Russia), according to Chinese publisher Hurun's list.
Some 49 of this country's billionaires live in London.
Here are the 15 richest people in the UK, and some info about how they made their mega-bucks:
1. Leonard Blavatnik – £10.8bn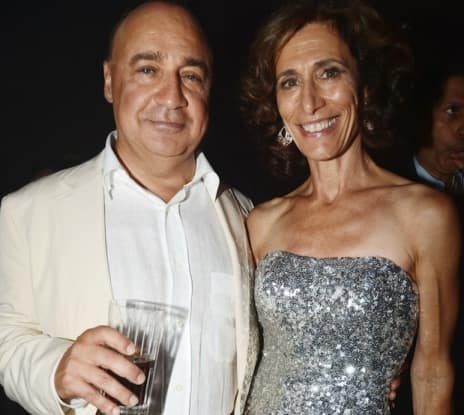 Ukranian-born Blavatnik is known as "the King" by his employees. The 56-year-old owns Warner Music Group, having acquired it for $3.3bn, but he made his wealth by investing in property, coal and oil. He owns a 13-bedroom mansion in Kensington.
2. Lakshmi Mittal – £10.2bn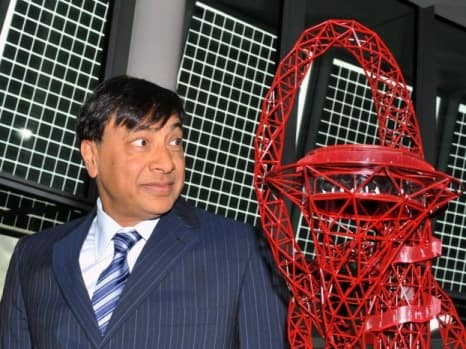 The Indian-born steel magnate has become enshrined into London iconography following his sizeable sponsorship of the creation of the ArcelorMittal Orbit, otherwise known as that massive red metal sculpture in the Olympic Park designed by Anish Kapoor. It's named after Mittal's company, ArcelorMittal, which is the world's largest steel manufacturer. He has no less than three homes in Kensington Palace Gardens.
3. SP Hinduja and family – £7.2bn
There are four Hinduja brothers: Gopichand, Srichand, Prakash and Ashok. They together run the Hinduja Group, a wide-ranging company that operated in 37 countries and spans commodities as diverse as healthcare, lubricants, trucks and banking. They abide in 67,000 square feet's worth of mansion on Carlton House Terrace, the road that runs parallel to the Mall.
4. John Fredriksen – £6.9bn
The 69-year-old shipping magnate is a Norwegian-born Cypriot and owns the world's largest shipping fleet. He made much of his fortune through the Iran-Iraq war. He calls a 10-bedroom Chelsea mansion home in London. It has a ballroom. Enough said.
=5. Gerald Grosvenor – £6.6bn
The Duke of Westminster is the richest landowner in the UK and counts 190 acres of Belgravia as part of his family holdings, not to mention 96,000 acres in Scotland and 32,000 acres in Spain. He grew up in Northern Ireland.
=5. Hans Rausing – £6.6bn
The 87-year-old heir of the Tetra Pak fortune lives in East Sussex, but has homes in Sweden and the Bahamas just for good measure. But he hasn't had it remotely easy in recent times. His daughter-in-law Eva died from dependent drug use having taken crack cocaine, opiates and amphetamines, an inquest heard in December 2012. His son, also called Hans, hid her body in his Chelsea mansion for two months because he couldn't deal with her death, the inquest heard.
7. Roman Abramovich – £4.8bn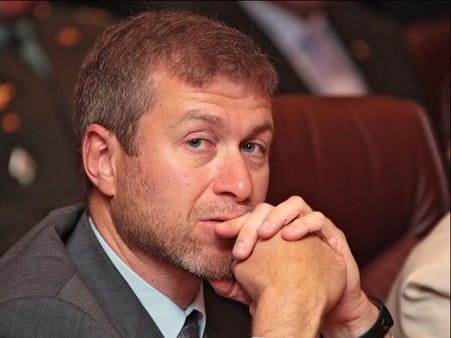 The owner of Chelsea Football Club made most of his money though oil in Russia in the Soviet Union and post Soviet Union era. He now also has interests in mining and steel.
8. Bruno Schroder – £3.5bn
Schroder runs his family's business, the asset management firm Schroders.
>> London's most overpriced miniscule spaces that cost over £100,000
9. Charles Cadogan – £3.5bn
The Earl of Cadogan inherited a land and property empire that spans a vast amount of London's richest areas.
10. Richard Branson – £3.5bn
This 63-year-old needs no introduction to any of you, so, instead, here a video of the inside of his $182,000-a-week Verbier ski lodge and lots of pictures of Branson picking up women.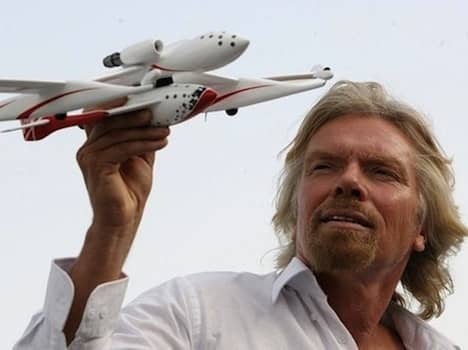 11. Mike Ashley – £3.3bn
Self-made Sports Direct billionaire.
12. David and Simon Reuben, 70 and 66 – £3bn each
Trading and property magnates, born in India.
13. James Dyson – £2.9bn
Cleaned up with vacuum cleaners.
14. The Reimann family – £2.7bn each
Inheritors of the Joh A Benckiser company, parent company of Jimmy Choo, among others.
15. Philip and Tina Green – £2.6bn
Arcadia Group boss who's mates with Kate Moss.
NOW READ:
Meet China's 25 richest billionaires