Magician Dynamo wowed Londoners yesterday after hanging from the side of a 15ft red double-decker bus.
The stunt was part of his partnership with Pepsi Max.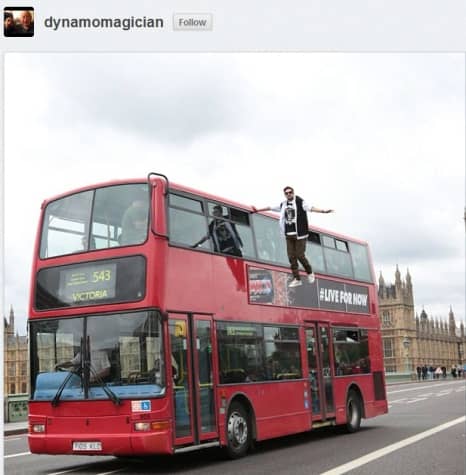 Source: Dynamo magician
The 30-year-old waved at onlookers as the number 543 bus drove past Big Ben and Houses of Parliament.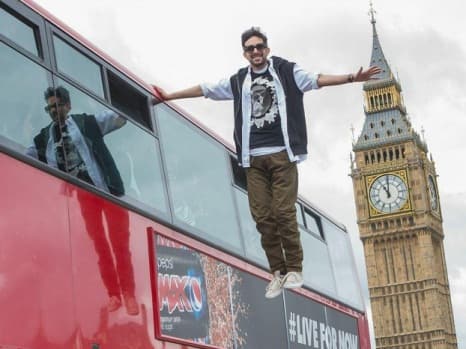 Source: Dynamo magician
Speaking about the stunt, Dynamo said, "This is one of the most exciting things I've ever attempted.
"My partnership with Pepsi MAX is all about living for now and nothing explains this better than by taking one of London's most iconic modes of transport and putting a different spin on the journey.
"The reaction of the public as I was travelling was incredible and it was great to see so many people taking in the excitement."