Are you a fan of Italian food?
A taste of Italy has arrived on the Kings Road, London. Ritorno brings an authentic Italian aperitivo experience from the streets of Milan to the British streets of Chelsea.
Anyone can enjoy the art of aperitivo with cocktails and fine wines, this is complemented by the best Italian produce.
Head Barman, Paolo Viola formerly of Rivoli Bar at The Ritz, and Chef Filippo Salzano (C.London), have come together to create a unique cocktail and food pairing experience.
Viola said: "London is the world's mixology capital,"
"We aim to harness and enrich this local expertise, with Italy's finest artisanal and rare produce, amalgamating it with the Italian aperitivo concept."
Ritorno splits its cocktails in three main areas, these are:
– Regional Specialities
– Bollicine (meaning bubbly)
– Ritorno Classics
– Ritorno Specials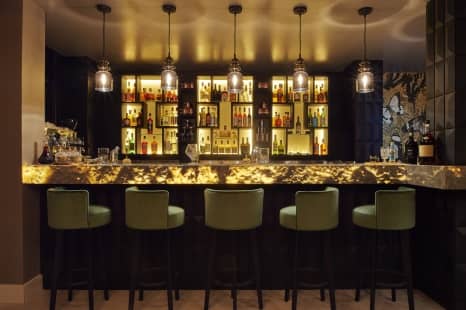 Source: Ritorno
All the cocktails are inspired by the descriptive words of their native poets and lyracists. Viola explains: "From first sight to the last sip, our cocktails are intended to stimulate the senses much like a sonnet or aphorism",
Not only does this dining experience offer an array of drinks but there are also 40 small plates of food on the menu which use the highest quality produce. All bread and pastas are made daily in house, all made with organic natural flavours. The mozzarella is even made using the authentic Italian way.
Classic Aperitivo dishes include:
– Tagliolini di Ragù e Polpettine di Fassona
– Guancia di Manzo con Polenta Morbida
– Vitello Tonnato.  
Head Chef Filippo Salzano, said: "Just like the cocktails, we have returned to the land to source the best possible ingredients and combine them in an innovative and exciting way".