The company just raised $86m in a funding round
Who says London can't produce billion-dollar tech companies?
Farfetch, an online luxury fashion retailer based in the capital, just raised $86m and has been valued at $1bn.
The round of investment was led by DST Global with existing shareholders Conde Nast and Vitruvian Partners taking part in the funding round.
DST Global is a Russian venture capital fund that has also invested in Facebook, Twitter and Airbnb.
Founded in 2008, Clerkenwell-based Farfetch offers shoppers clothes from over 300 independent boutiques around the world. It operates in 180 countries and the average order on the site is $650.
The company plans to use the investment to fund international expansion and launch new local sites in languages including German, Korean and Spanish.
Jose Neves, founder and chief executive of Farfetch, said: "We have had an amazing journey so far, and it's great to add DST to our already fantastic group of backers for the next stage of growth of Farfetch. The challenge now is to keep innovating and focus on establishing a long-lasting global brand."
Yuri Milner, founder of DST Global, said: "Farfetch has a strong team, impressive growth and great potential to capitalise on the fast growing luxury fashion e-commerce market."
We inteviewed Farfetch's founder and CEO Jose Neves in 2012, here's what he told us:
Read: Q&A: CEO of London fashion retailer farfetch.com, which just raised $18m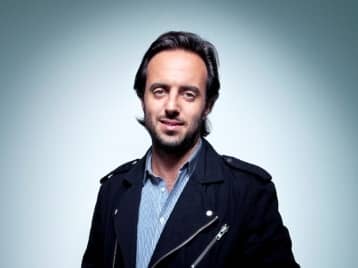 Now read: