The Foreign Secretary Liz Truss is 1/10 to be the next Tory leader, which is a 91% likelihood, according to Betfair's Barometer.
Meanwhile, Rishi Sunak is a big outsider at 10/1 to move into No.10, having been the early frontrunner when Boris Johnson resigned last month.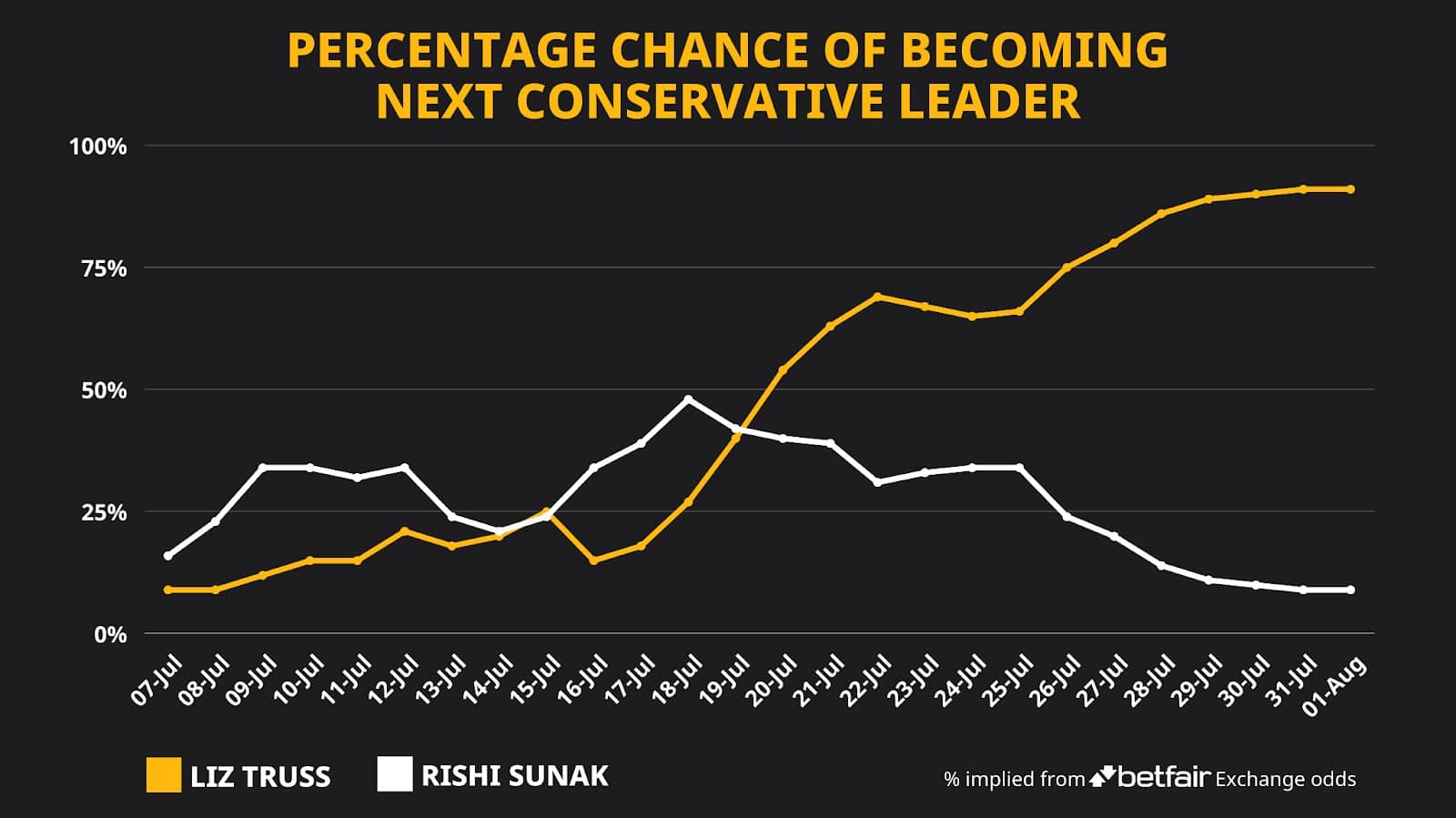 Rishi Sunak vs Liz Truss: The percentage chance of becoming the next Conservative leader since Boris Johnson resigned, via Betfair Exchange
Betfair Exchange: Next Conservative leader
Liz Truss: 1/10
Rishi Sunak: 10/1
Betfair Exchange: Year of next General Election
2022: 15/1
2023: 4/1
2024 or later: 1/4
Betfair Exchange: Overall majority at next General Election
No majority: 5/6
Conservative majority: 3/1
Labour majority: 7/2
Betfair spokesperson Sam Rosbottom said, "As party members start to receive their ballot papers for the Tory leadership contest, Liz Truss remains the clear 1/10 odds-on favourite to replace Boris Johnson in No.10.
"Rishi Sunak, who had been the frontrunner when Johnson resigned last month, is now a big outsider at 10/1 to beat Truss in the race. According to Betfair's Barometer, Truss has a 91% chance of becoming the next Tory leader, while Sunak has a 9% likelihood."