We had to check these pictures were real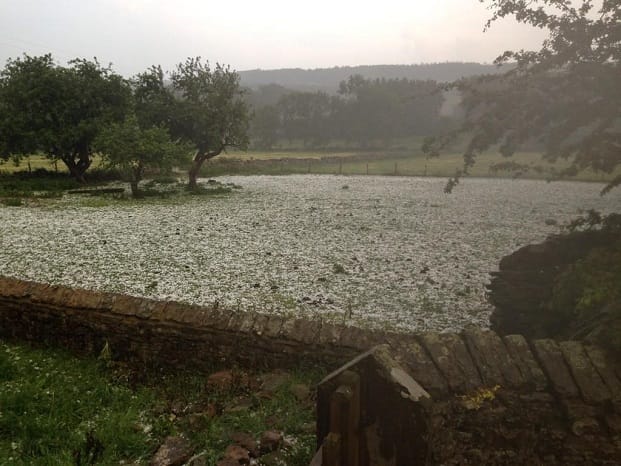 While Londoners were restlessly sweating through their shirts on the Tube in temperatures up to 38 degrees, the rest of the UK was beholden to all sorts of crazy weather conditions.
Here's a round-up, with some shocking pictures.
Thunder and lightning
Worth staying up for! #Edinburgh#lightning@STVNews @BBCScotlandNews @edinspotlight @lostedinburgh pic.twitter.com/LT2ZhRvKPC

— Kit Carruthers (@MrKitCarruthers) July 2, 2015
I took these in the last 30mins from my house looking over the Royal Infirmary #edinburgh#lightningpic.twitter.com/TwWEUiPUS5

— The Bow Bar (@bow_bar) July 2, 2015
Golf-ball-sized hail…!
Size of the hail stones in Norton tower Halifax! #hailstones#Yorkshire@ITVLorraine @Hudsonweather pic.twitter.com/FF2guI2RLT

— AmandaClegg (@cleggy12) July 2, 2015
Did someone mention heatwave? #Wensleydalepic.twitter.com/EM4DN5KxXn

— Tim Durham ن (@HildredLongwool) July 1, 2015
Have you got pictures? Tweet @Londonlovesbiz and we'll add them to our story
NOW READ: