If you play video games a lot, then you should be familiar with the term 'Augmented Reality' by now. Flashback to some years back, it made way into the mainstream by being the technology behind some games like the 'Pokemons'. How those on-screen characters were brought to life made game lovers rave about it like the next big thing.
Augmented Reality aims to cut the gap between computer animation and the real world. The term 'augmented' simply means 'to enlarge' or 'to increase'. So, computer-generated contents are enlarged and made look so real when viewed on the computer or phone screen. So, if augmented reality can make so large an impact on video games, imagine what it will do when used in Online Gaming
The truth is that the entire online gaming experience will be enhanced by augmented reality in a number of ways. For years, there is a certain problem that has been facing the world of gambling. Young gamblers, especially those in their 20s and 30s are no longer embracing the traditional ways of gambling. Games that bring in modern techs like baccarat, blackjack and slot games are now making them think more in terms of tech.
Little wonder why many casinos are now looking for new ways to entice younger gamblers so they can get involved more. There is an ever-increasing potential for virtual reality online gaming and other online casinos. Gamblers do not need to visit a casino building in other to place bets or gamble- all thanks to the use of tech in gambling. But augmented reality is taking online gambling to another level. It will convert social gamers into real-time gamblers.
How Augmented Reality works
Let us use sports betting as an example. You are sitting down in your living room, on your favorite sofa. With the game about to start, you quickly log on to your mobile device and view the game that is about to start on a sports site. High tech sports betting sites today offer live streaming of sports events. From that site, you can view the odds on every player and every decision. You can either bet on the game itself or bet on a particular player. You can also bet on who will get the first goal and who will finish the game better.
So from the comfort of your room, you can place such bets. An example of such site is suomikasino.com where you can place free bets. Alternatively, you can wear a Google glass- a specialized glass that is a wearable computer-looking head-mounting device. On wearing it, a user can access the internet; perform simple tasks via simple voice commands.
So augmented reality works just like the Google glass. A user can place bets online while making use of the technology right from their living room. Another advantage of this is that younger gamblers can now visit the online gambling site as freely as they want.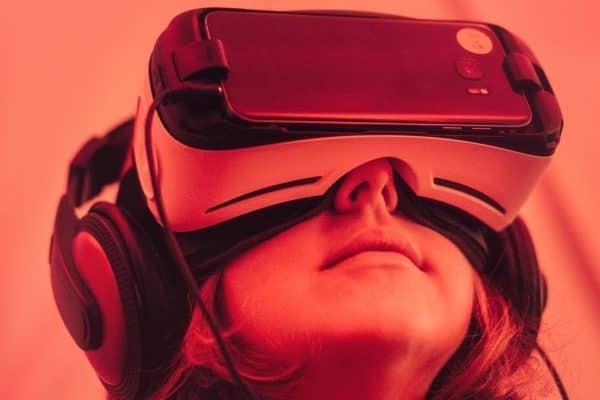 Just as it is useful in enhancing video games, augmented reality is also useful in developing the navigation systems, star-grazing, and many other systems today. So, as a gambler, you can play in a casino from the comfort of your living room. You can wear AR glasses and even see your opponents while you are just sitting at home.