The iconic Iron on the Monopoly board has officially run out of steam, as fans of the game have voted to replace it with a cat.
To celebrate the addition of the newest member, gamemakers Hasbro have organised a London tour for the Monopoly cat.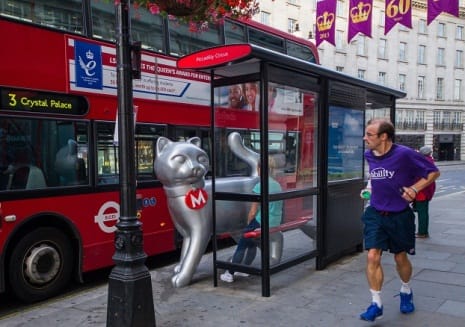 The cat's arrival follows a month of voting on Facebook earlier this year where fans from 185 countries took part in the contest. Other contenders included a toy robot, a guitar, a helicopter and a diamond ring.
"We know that cat lovers around the world will be happy to welcome the new cat token into the Monopoly game," said Eric Nyman, senior vice president and global brand leader for Hasbro Gaming. "While we're a bit sad to see the iron go, the cat token is a fantastic choice by the fans and we have no doubt it will become just as iconic as the original tokens."
Have you spotted the giant cat? Tweet us your pictures @LondonLovesBiz