For many London based business and worldwide companies, on the whole, there is an increasing focus on product quality as well as product delivery, cost, and availability, but this is usually far harder to maintain and convincing a customer that they are getting value for money can be challenging.
Customers can always tell if a product is going to be late, or its price is too high, but the quality is not always apparent just by examination. While a component or part may look good from the outside, it would take an expert eye to determine if it wasn't up to a required standard. Without specialist equipment and probably the need to damage the part to examine internal features, it becomes very difficult to routinely carry out and to the greater extent you have to rely on the goodwill of the supplier, but that is not a good way to do business, particularly if your customer requires quality.  This is where ISO 9000 becomes important.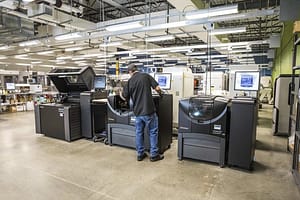 Originally created from a former British Standard (BS5750) by the International Standards Organisation, ISO 9000 is a collection of related standards that demand that the supplier not only examines their entire process – from incoming materials through production, to management commitment and equipment condition – but also demands that they continually improve those processes and the way in which results from improvements are reported.  ISO 9000 creates a robust framework that does not allow the supplier to sidestep their obligations, but still provides a structure that is flexible enough to be adopted by service companies just as much as it is by manufacturers.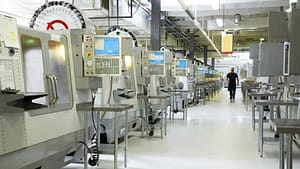 But having to comply with a series of very well-defined processes and procedures might sound like it could be fairly onerous for a manufacturer, but the standard has been designed to assist production as much as it helps the customer.  There are very few suppliers who are not concerned with their product quality but it is apparent that sometimes, actually uncovering any problems in the system is difficult to do. And even once a supplier has identified a potential problem area, putting it right can be an even greater task.
ISO 9000, however, has been designed with problem identification and corrective actions in mind.  The standard requires the supplier to carry out periodic audits by fully trained personnel on a regular basis, and the results of any problems found during those audits tabulated and subjected to a robust corrective action process.  These corrective actions must be sufficiently detailed to eliminate the problem, which must then be re-examined to ensure that it has been dealt with. Furthermore, periodic audits by an external body, fully accredited by the ISO organisation will examine the Corrective Action list to ensure that they are indeed closed.  If an issue is identified, there is no way that it can be ignored by the supplier.
And corrective Actions can be raised by the customer too.  If you believe that you have a quality or delivery issue with your supplier, you are fully entitled to raise a customer complaint, which must be entered on the Corrective Action list and dealt with in the same, robust way.  Customer complaints form a major part of a required yearly Management Review, and too many complaints from customers will raise eyebrows and highlight the need to do something to prevent them.
With more suppliers turning to ISO 9000 accreditation – large customers such as car manufacturers won't work with a supplier that isn't accredited – now is the time to ensure that you have quality not only built into the product that you are buying, but also right through the company that you are dealing with.
The cornerstone of ISO 9000 is customer satisfaction, and it puts in place a number of processes that ensure that the customer gets what they want, and endeavours to find out why not when they don't.  Because everything is traceable, the supplier has nowhere to hide if something does go wrong, and has no alternative but to put it right or risk losing their accreditation if they don't. In today's fast-paced business world, you need to be using a supplier who can not only prove their quality but is striving to improve it too!