Would you like to have a meal with legendary investor Warren Buffett? That'll be $1m please (probably more).
Yep, you read that right. Bids to have lunch with the Oracle of Omaha have topped $1m already.
Buffett does a "power lunch" every year to raise money for GLIDE Foundation in San Francisco, a non-profit charity supporting low-income families.
Last year's winner paid an eye-watering $2.2m for a lunch date with Buffett. Back in 2012, an anonymous winner paid nearly $3.5m for the meal, the highest bid so far.
Bidding goes until Friday, June 5, at 10:30 p.m. Eastern Daylight Time.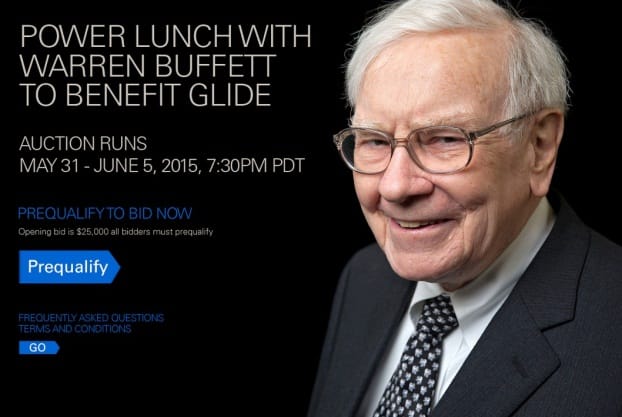 Why do people pay millions to have a meal with Warren Buffett?
People want to dine with the Berkshire Hathaway boss for one simple reason – to get insights into his investment strategies.
After all, Buffett is the third richest person in the world with his $72.7bn wealth pile. His company Berkshire Hathaway has the most expensive shares of any public company in the US. (Read: These are the richest people in the world in 2015)
In 2010 and 2011, hedge fund manager Ted Weschler forked out over $2.6m to dine with Buffett.
Weschler discussed investment strategies at his lunch and was later hired by Buffett to help run his investment portfolio at Berkshire Hathaway.
Now read: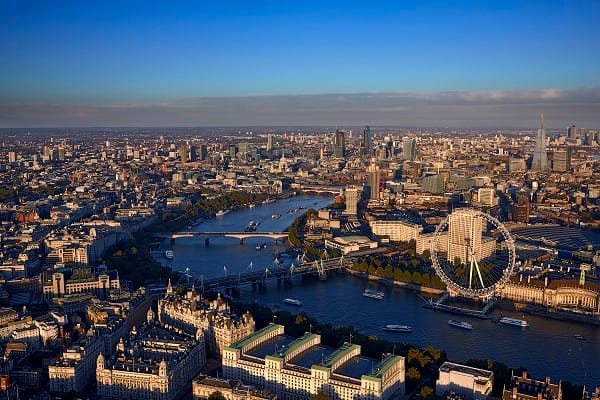 This German comedian explains the truth about Britain's relationship with the EU – it's painful (but hilarious)