You might be surprised…
The UK's political parties raked in more than £20m in donations in the last three months of 2014.
The Tories pocketed the most in donations between 1 October and 31 December 2014, with over £8m donated to the party.
Labour received £7.1m, and the LibDems were third place with £3m.
The Labour Party got a lot of love from the unions in the last quarter of 2014 with UNISON, Unite and GMB donating £1.38m, £1.33m and £1m respectively.
According to the Electoral Commission, the final quarter of 2014 saw political parties accept over £5m more than in the previous quarter of 2014, and £10m more than the same quarter in 2013.
In 2014, the total amount in donations and loans accepted by political parties was £65.7m compared to £35.8m in 2013.
The five political parties to report the most in donations in the final quarter of 2014 were:
Conservative Party – £8,345,687
Labour Party – £7,163,988
Liberal Democrats – £3,038,500
UK Independence Party (UKIP) – £1,505,055
Green Party – £248,520
Top donors for quarter four 2014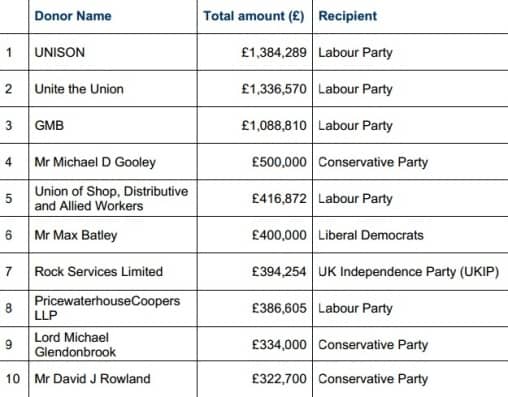 Now read:
How likely is each party to form a coalition? We made a cool chart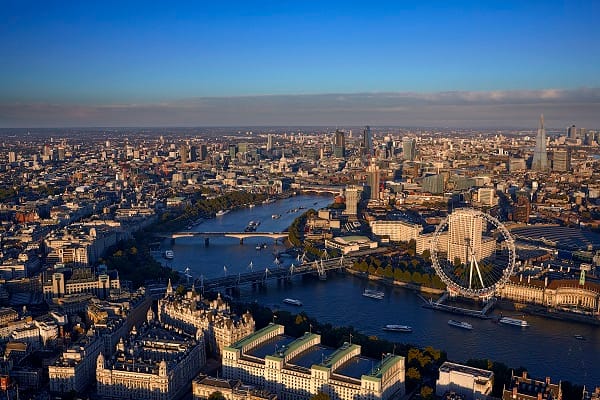 Farage says the other parties are afraid of UKIP. He's right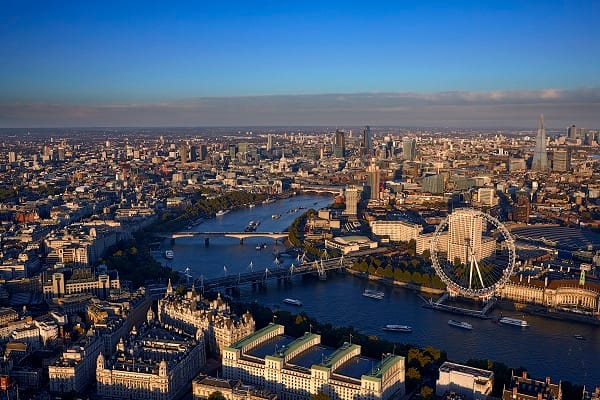 A tale of two Cities? Square Mile divided over Europe