This is an excerpt from our e-guide, BUSINESS ANYWHERE – The ultimate guide to flexible working, produced in partnership with Microsoft
Take a moment and hark back to the time you've had the best ideas of your professional life. Where were you at the time? Taking a walk? Having a discussion with your friend over a pint of beer? Or, better still – in the shower?
The notion that you're most productive at your job in the office is becoming outdated. You don't have to be in the office to come up with the best ideas.
This is where "flexible working" or "Business Anywhere" comes into play.
"Work is a thing you do, not a place you go to," argues Microsoft's chief envisioning officer Dave Coplin in his book Business Reimagined, which you can download for free here.
In his foreword for this e-guide, Coplin succinctly explained that flexible working isn't just about working from home. Then what is it?
What is flexible working?
The UK government defines flexible working as "a way of working that suits an employee's need".
Different types of flexible working might also include:
• Job sharing
• Working part-time
• Working full-time hours but over fewer days
• Annualised hours (working a certain number of hours over the year)
• Staggered hours (starting and finishing at different times to other workers)
Why it works?
According to research by EY, 82% of managers believe flexible working benefits their business; two thirds mention increased motivation, commitment and even employee relations.
Lynn Rattigan, chief operating officer, EY, is a big advocate of flexible working.
"As chief operating officer at EY, I work flexibly – four days a week – so I know the benefits first hand," she says. "But I have also seen some incredible examples of what can be achieved whilst working flexibly in my role as a judge for Timewise's Power Part Time List – inspirational role models of senior part time working."
"Flexible working does not mean a reduction in commitment. If anything, it means an increase in productivity as those working flexibly are more energised and have time to reflect on their work and develop new ideas.
Rattigan reckons employers who are serious about flexible working will have a "significant competitive advantage in attracting top new talent", whilst retaining a happier and more productive workforce.
"Companies need to open their doors to flexible workers and challenge the outdated perceptions associated with it.
"At EY, we think there has never been a more relevant time to talk about flexible working – as changes in legislation, society and technology all converge. The traditional 9-5 working week might not be extinct, but it's probably fair to say that it is endangered," she adds.
Challenges
Employers today do seem to have a bit of an "attitude problem" when it comes to flexible working.
According to an analysis of 3.5 million job adverts by jobs site Timewise, fewer than one in 10 decently-paid job vacancies in the UK mention flexible working options.
Also, the notions that flexible working is only meant for "mothers" and that there's no such thing as a successful part-time careers are old-fashioned.
According to another study by Timewise, More UK high earners are now male and part-time. Out of 680,000 people who earn the full-time equivalent of more than £40,000 a year in a formal part-time role, 230,000 are men.
According to Microsoft's Coplin, the biggest myth about flexible working is that it's all or nothing.
He says: "People assume you're either always in the office or you're working from home – that's not true. It's about making the right kind of choices.
"With my team, for example, I need to be in the office one day a week so that work is efficient and people know who I am and I don't forget who they are. But rather than coming to the office every single day, I pick the day I am going to come into the office and schedule meetings with people I need to meet.
"This way I'm only going to the office if I'm there to see people and that makes me think about what is it that I need to get done this week, where is the best location, and once I'm there, how do I maximise productivity," he adds.
The future
To make flexible working work, employers need to see the killer benefits that working from anywhere brings with it. They need to provide employees the right technology to keep communication channels open, help their workforce to become more productive, and provide them an environment of trust.
How can employers do this? Read on to find out about killer benefits of flexible working, how to choose the right technologies for your business, and also how "working from anywhere" helped British businesses achieve explosive growth.
Now read: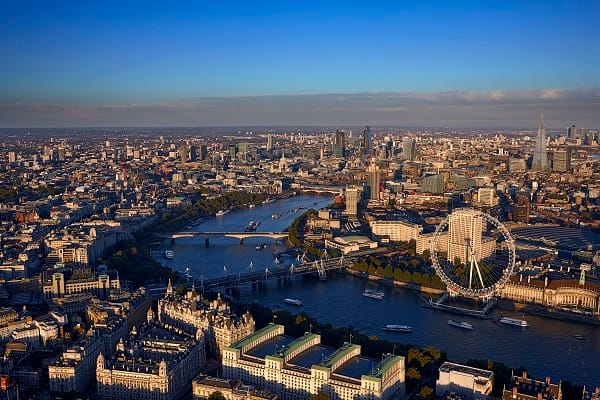 How "working from anywhere" has helped businesses achieve explosive growth